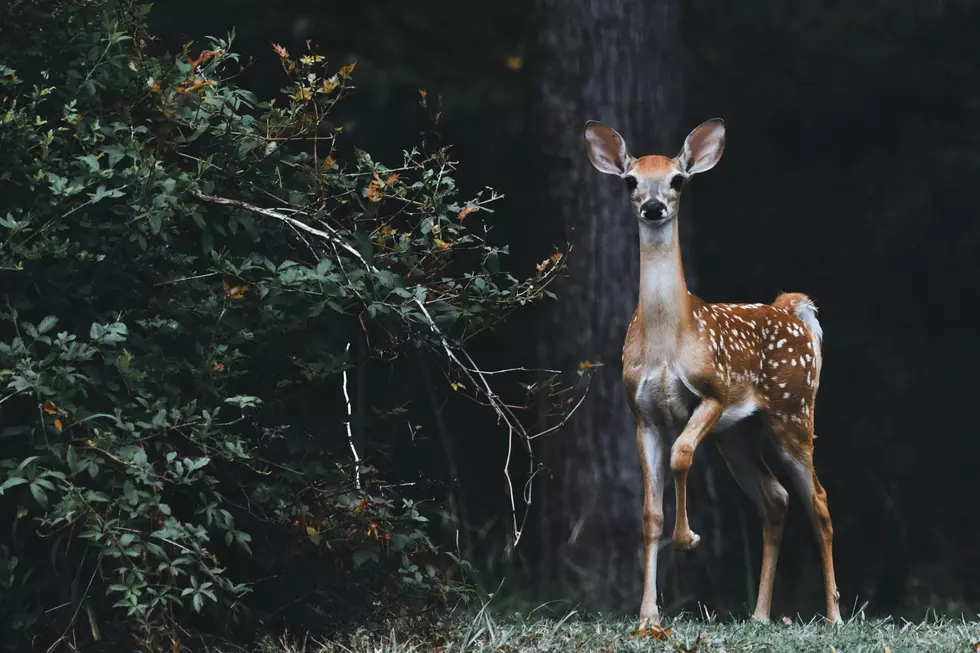 How Bear and Urban Deer Survive Montana Winters
Photo by Scott Carroll on Unsplash
Missoula, MT (KGVO-AM News) Whenever there are questions about urban deer or bear reports in the Missoula area, KGVO News reaches out to Montana Fish, Wildlife and Parks wildlife specialist James 'Jamie' Jonkel.
With the recent severe cold snap and the number of deer and other wildlife crowding into the Missoula area, Jonkel told KGVO News about two adult male bears that have been wintering in the area and unusually are not hibernating.
Two Adult Male Bears are Active this winter in Miller Creek and the Rattlesnake
"We've got one black bear still out in the Rattlesnake area, and then we have a black bear out in Miller Creek," began Jonkel. "The Rattlesnake bear and the Miller Creek bear both appear to be adult males in good shape. The Miller Creek bear is not doing anything other than feeding on roadkill deer, and he appears healthy. He doesn't look thin. He doesn't look old."
Jonkel, a wildlife historian, said humans moved into the Missoula and Rattlesnake areas thousands of years ago, supplanting the wildlife, but the deer have returned and made themselves right at home on the rich green lawns, and the bears are feasting on the bird feeders and garbage cans.
We Humans Pushed out the Deer but They have made Themselves at Home
"We took over the valley floors; we took over the lower foothills and displaced wildlife for a while," he said. "But then the urban deer, the city deer, you know over many, many generations got used to people and humans and they moved back in and for them, it's actually better habitat where we live and the deer can get fatter by coming and living back in the city, the urban fringe and even within the city limits."
Jonkel said there are many, many urban deer killed by cars and trucks in Missoula and enterprising hunters are nabbing the deer with salvage tags.
"You know in Missoula if you look at the whole area during the summer months, there's a couple of deer killed a night, and in the winter months, maybe a few more, and luckily we have that salvage permit." He said. "So a lot of people go into work and say 'oh gosh, that's a fresh one', pull over, throw it in their vehicle, fill out their permit for salvage, and before going to work, gut it and hang it in the garage at home, and they can use that meat."
Missoula does not have an Urban Deer Hunting Program like Helena
For those who want city or county government to remove the deer from Missoula, Jonkel said the only way is to institute an urban deer hunting program, such as the one currently being used in Helena.
"They'll have to come up with a good deer management or city conservation plan like Helena," he said. "They got organized and came up with a deer management plan for the city. Missoula could do that as well. I know there have been attempts, but for the county lands outside it will take some county organization. However, you can't push them back up because a lot of them were born right here. They (the deer) are city boys and city girls, now."
Click here for details from the City of Missoula on urban wildlife.
LOOK: Here's where people in every state are moving to most
More From Newstalk KGVO 1290 AM & 98.3 FM