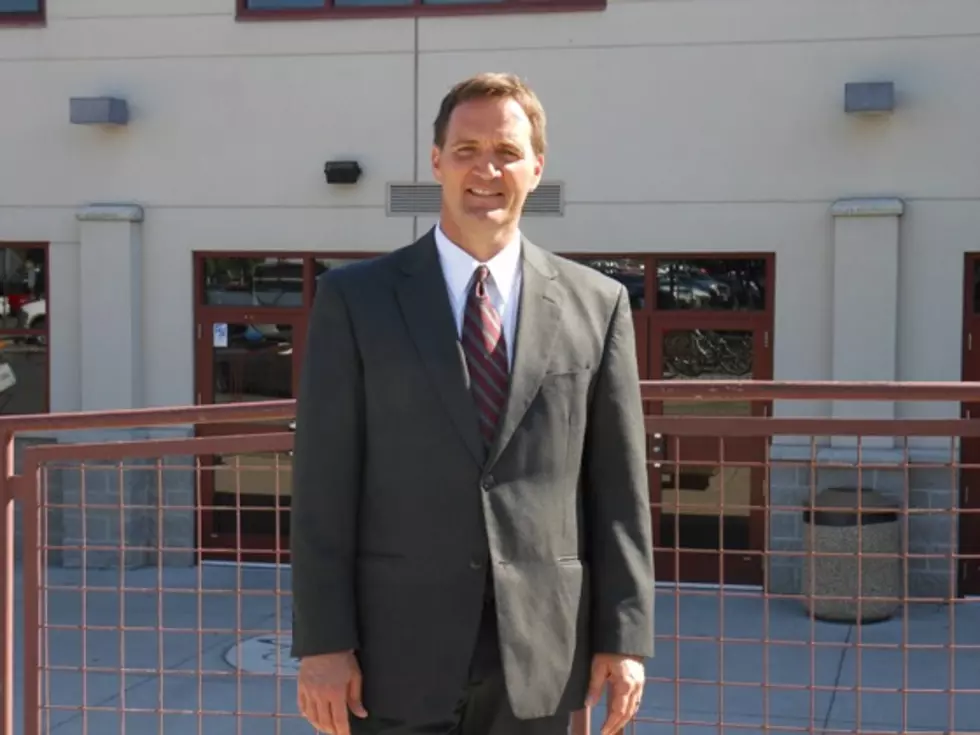 As NCAA Decision Looms, University of Montana Athletic Director Encourages a 'Culture of Compliance' [AUDIO]
photo by Peter Christian
Fast forward to June, 2013. University of Montana Athletic Director Kent Haslam, who was hired after president Engstrom failed to renew the contract of former athletic director Jim O'Day, said on Tuesday that a typical NCAA investigation takes about 18 months.
"Since the investigation started in January of 2012, if you look at the calendar, that should put us here in the summer sometime, and that's what we're hoping for," Haslam said. "There's nothing pending, nothing looming as far as a public announcement right now. We've been cooperating the whole time and we're looking forward to getting better and moving on."
Haslam said Jean Gee is the NCAA compliance officer for the University of Montana, and that monitoring NCAA compliance is of utmost importance.
"The monitoring is the most difficult thing, you just have to continue to monitor," Haslam said. "When you hear rumors, you've got to follow though on those things. We've got to educate our boosters and our student athletes, because many times things that are done completely innocently are violations of the NCAA rules, and so its our responsibility to make sure we're being vigilant in training and teaching and helping our coaches and student athletes, and boosters know the rules."
Haslam expanded on the rules for athletic boosters.
"Once you become a booster of the athletic department, the rules change for you, and the threshold for becoming a booster are extremely low," Haslam said. "If you've ever even bought a ticket, you're considered to be a booster, and so when we talk to our student athletes we tell them to consider everyone they run into to be a booster. That means the relationship has to be a little bit different, and that goes back to our responsibility of making sure our student athletes understand the rules, and understand what they can and can't do."
Haslam said a great deal of time and effort is put into educating boosters to make sure they don't inadvertently violate NCAA regulations when dealing with student athletes.
"Through mailing and newsletters and through different educational opportunities we have in front of booster groups," Haslam said.  "That's what helps us go back to the NCAA and tell them we're doing our very best to educate and teach these student athletes and our boosters."
Haslam said Ms. Gee meets individually and as teams with all student athletes to apprise them of their responsibilities regarding NCAA compliance.
"Jean does meet with every student athlete group and explains the NCAA rules,' Haslam said. "They go through a variety of paperwork and there are monthly staff meetings with a compliance component to them, and the same with head coaches. We do educational seminars across campus, financial aid gets involved, admissions. The NCAA rules really touch so many areas on a college campus that you have to be continually talking about it, and really creating a culture of compliance."
University of Montana Athletic Director Kent Haslam