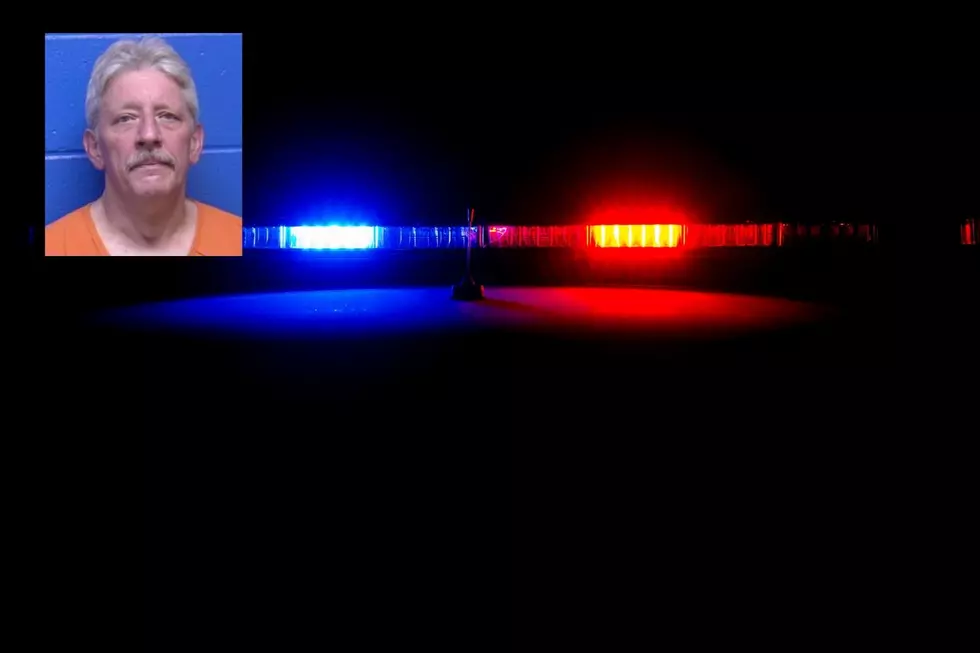 An 'Uncontrollable Deviant Impulse' Lands Man in Missoula Jail
File photo: Canva; Mug Shot: Missoula Jail
58-year-old Kenton Shaull of Washington State is in the Missoula County Detention Center on $300,000 bond charged with sexual abuse of children.
Court documents state that Shaull traveled to Missoula specifically to engage in sexual activity with a person he thought was only 14 years old, but was actually a law enforcement officer posing as a child.
At his Missoula Justice Court appearance before Justice of the Peace Alex Beal, Deputy County Attorney Andrea Haney detailed the serious nature of the charges against Shaull.
"In this case, there is an extreme danger to the public not only as demonstrated here in Missoula County, but frankly anywhere that the internet reaches which as the court knows is global," began Haney. "This defendant comes before the court having demonstrated in his lifetime 'an uncontrollable deviant impulse'. I referenced that as uncontrollable because the court has information that this defendant has not only a misdemeanor conviction for indecent exposure, but as recently as 2019, a felony conviction for indecent exposure."
Haney continued to explain the defendant's deviant intentions for traveling from Washington State to Missoula.
"This defendant has had multiple interactions with both law enforcement, the judicial system, and has even sat through a jury trial involving sexual allegations against him," she said. "That is the basis for the state's argument about these impulses that have been uncontrollable, that neither the public shame of being on the internet for such offenses or having these extensive interactions with law enforcement in the judicial system seem to be able to curb his behavior."
Haney said the defendant even acknowledged the serious nature of his crimes and the possible penalties if he were caught.
"The defendant's statement to the purported victim, who thankfully was an undercover officer in this case, that he knew that he could be looking at I think he referenced life in prison for this conduct," she said. "Despite all of these things he feels compelled to conduct this kind of conduct in here in our community."
Judge Alex Beal stated that law enforcement is actively searching to prosecute such individuals who are using the internet to commit crimes against children.
"Law enforcement doesn't hide the fact that this is out there and that they are attempting to find people," said Judge Beal. "And so I assume that what we are left with are people who know that law enforcement is looking for them; who know that that 14 year old probably isn't a 14 year old, and just utterly can't stop themselves. And so if that's the case, then if you utterly cannot stop yourself from preying on children, there really is no bond amount that is high enough to be appropriate."
Bond was set at $300,000 and Shaull was remitted to the Missoula County Detention Center where his arraignment in Missoula District Court was set for June 3.
Shaull appeared to be wearing a special vest to keep him from harming himself while in custody.
Shaull is currently being charged with felony sexual abuse of children.
The information in this article was obtained from sources that are publicly viewable. 
How to Use the KGVO App and Helpful Features You Need to Discover
Download the KGVO App to access Talk Back On Demand, receive alerts with the latest news, and hear featured guests anywhere anytime.
More From Newstalk KGVO 1290 AM & 98.3 FM