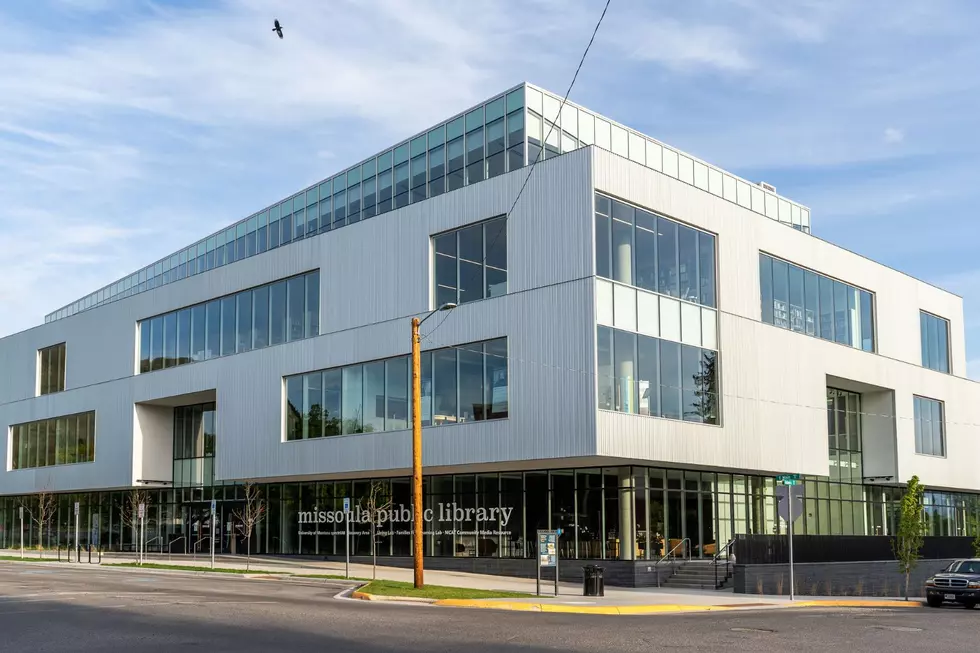 University of Montana Hosts Air, Wildfire, and Smoke Event
Credit: Missoula Public Library
Missoula, MT (KGVO-AM News) - Thursday afternoon, from 3:00 p.m. to 6:00 p.m., the University of Montana Living Lab will host a special event just for families and children focusing on air, wildfire, and smoke as we approach the wildfire season.
KGVO News spoke to Associate Professor of Psychology Rachel Severson for details on the event.
Bring the Kids to the Library for This Special Event
"This week we are delighted to host an event that is called Air, Wildfire, and Smoke," began Severson. "This is an event that we've organized for the community and specifically thinking about elementary and middle school children to share with them on this really important topic for our state as we think about wildfire, and smoke and air quality."
Severson described some of the activities and demonstrations that will occur on Thursday at the Missoula Public Library.
"We have all sorts of events that will be happening," she said. "Folks from the National Weather Service will be talking about wind effects on wildfire and smoke. We'll have folks from the Missoula City-County Health Department and Climate Smart Missoula talking about inversions. You can observe a smoke box and air purification system with Public Health faculty from the University of Montana."
Learn how to Protect Yourself from Wildfire Smoke
Severson said the displays will utilize multiple media sources.
"If you want to learn how to make a do-it-yourself box fan filter, you can do that with Nick Weddington from Spectrum in the Maker Space (at the Missoula Public Library). And he's also going to show how you can make I guess music if you will, taking spreadsheets of air quality data."
Severson encourages parents to bring their children to the event so they can receive hands-on learning about the danger of wildfires and the effects of smoke that come from them.
This will be 'Hands on Learning and Fun for Parents and Children
"I think that it's really going to be fascinating and really inspiring for kids and families to learn about these issues of wildfire, air, and smoke and to learn from community experts on what we know and what we can do about these things," she said.
According to Severson, the event is being made possible by a Science Education Partnership Award from the National Institutes of Health.
LOOK: Must-do activities at every national park
Stacker
lists the must-do activities at every national park ranked by the annual number of visitors.
States with the most registered hunters
Stacker
analyzed data from the U.S. Fish and Wildlife Service to determine which states have the most registered hunters. Read on to see how your state ranks on Stacker's list.
More From Newstalk KGVO 1290 AM & 98.3 FM