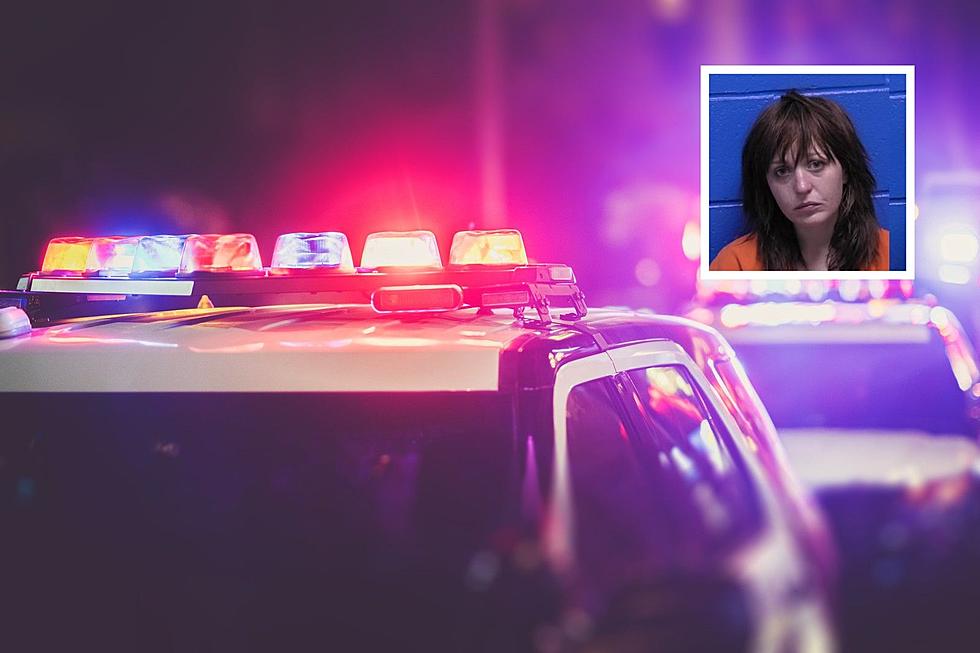 Missoula Woman Admits to Smoking Fentanyl and Meth Before Driving
File photo: welcomia, Getty Stock/Think Stock; Mug Shot: Missoula Jail
Missoula, MT (KGVO-AM News) - On August 11, 2023, Missoula Police Department officers were called to Yoke's Market on Reserve Street for a report of a female passed out behind the wheel. The 911 caller stated the female eventually woke up, drive over a curb, and left the parking lot. 
An officer observed the vehicle and conducted a traffic stop. The officer saw the vehicle pull to the right, running up onto the curb hitting hard enough to leave black marks, and causing the tires to smoke. The officer made contact with the driver who was identified as 28-year-old Hailey Rumpel.  
The officer asked Rumpel for her license, registration, and proof of insurance. Rumpel stated her license was suspended, she did not have registration, and did not have insurance. In speaking with Rumpel, the officer observed her pupils seemed to be smaller in diameter than normal. Rumpel was asked to exit the vehicle and the officer noted she appeared to be somewhat dazed and was sweating profusely.  
The officer used his flashlight across Rumpel's eyes to test her pupil's reaction to light and found little to no reaction. Based on his training and experience, the officer noted this reaction was a symptom of the use of narcotic analgesics or opioids. An officer also noticed a butane torch on the floorboard of the vehicle. 
Rumpel was placed under arrest and read her Miranda Rights. According to court documents, Rumpel admitted to smoking a fentanyl pill one hour prior and agreed that she had pulled into the lot to take a nap because she did not want to fall asleep. Rumpel also agreed to provide consent to the officer to search the van. 
During the search, the officer found a metal tooter straw on the driver-side floorboard and found it had residue inside. He further found a small aluminum foil ball with marijuana inside. On the passenger side floorboard, the officer found a purse that contained a glass pipe and a bag of methamphetamine. 
An officer then read Rumpel the Implied Consent Advisory and she agreed to provide a blood sample. En Route to the jail, Rumpel admitted that the meth found in her purse was hers and stated she had smoked meth around 6:00 a.m.  
Rumpel is currently being charged with felony criminal possession of dangerous drugs, DUI third offense, criminal possession of drug paraphernalia, and driving with a suspended license. Rumpel has two prior DUI convictions from 2016 and 2017. 
The information in this article was obtained from sources that are publicly viewable. 
10 of Missoula's Most Infuriating Intersections
Ever found yourself at one of these intersections and wanted to scream? We feel you.
More From Newstalk KGVO 1290 AM & 98.3 FM