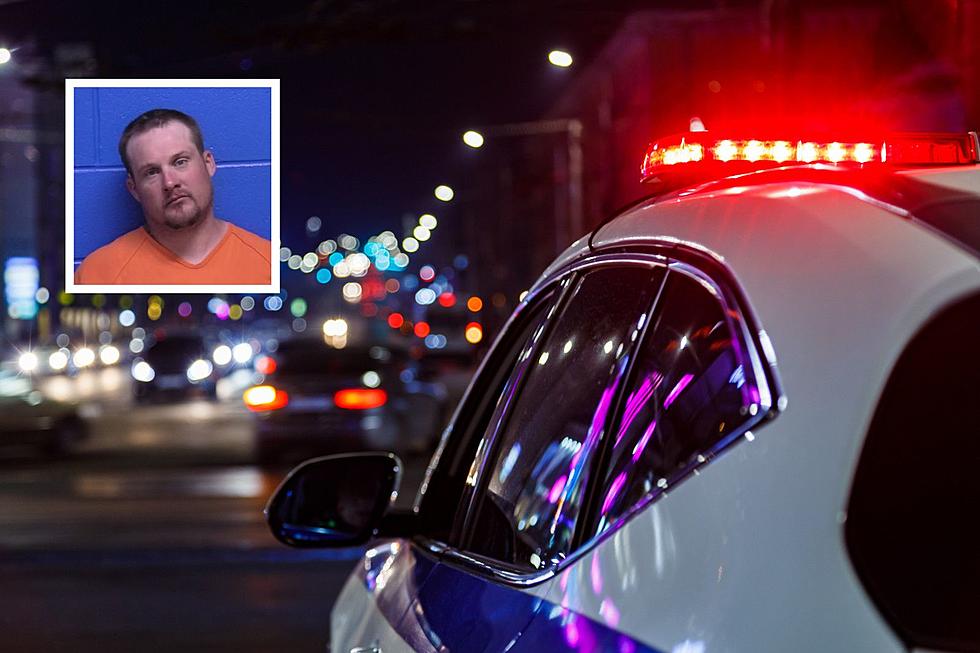 Man Arrested for His 5th DUI Gets $500,000 Bond in Missoula
File photo: z1b, Getty Stock/Think Stock; Mug Shot: Missoula Jail
Missoula, MT (KGVO-AM News) - At approximately 3:50 p.m. on May 20, 2023, a Montana Highway Patrol Trooper was on duty near Old Highway 200. The trooper observed a white SUV traveling eastbound with no front driver's side tire, traveling on only its rim. The trooper initiated a traffic stop on the vehicle.  
The vehicle pulled onto the shoulder and the trooper activated his emergency lights. The driver jumped out of the driver's door and walked around to the passenger side of the vehicle where the trooper made contact with him.  
According to court documents, the trooper could smell a strong odor of consumed alcoholic beverages and observed that the driver's speech was slow and slurred. The driver was identified by a Montana ID Card as 36-year-old Eric Dolence. When asked if he had been drinking, Dolence stated "I have been drinking all day." 
The trooper administered standardized field sobriety tests and observed 14 of 18 possible clues of impairment. Dolence agreed to provide a sample, which showed a breath alcohol concentration of .171. The trooper then read the Implied Consent Advisory. Dolence talked and yelled through the advisory and refused to provide a blood sample.  
The trooper later obtained a warrant and a blood sample was obtained at St. Patrick's Hospital. Dolence stated during the investigation that he had at least four prior DUI convictions and another pending charge. The trooper was able to confirm through dispatch that Dolence had a pending charge for DUI (4th or subsequent) out of Ravalli County. Dispatch also indicated that Dolence's license was suspended. 
Dolence's driver history shows convictions in the Butte City Court in 2007, Powell County Justice Court in 2012, and Lake County Justice Court in 2021. Dolence's license was suspended for implied consent violations in 2021 and 2022.  
The history shows that Dolence's license, as of that time, was currently suspended for a failure to appear and for failure to pay reinstatement fees following his suspensions for the third DUI and the two implied consent violations.  
Court documents indicate the affiant also reviewed an NCIC report which showed a pending action in Ravlli County for DUI (4th offense) and Driving Suspended, based on incidents that allegedly occurred in February of 2022, and for Criminal Endangerment in Flathead County for acts which allegedly occurred in March of 2023. 
Dolence was placed under arrest and transported to the Missoula County Detention Center. He is currently being charged with felony DUI (5th offense), driving with a suspended license, and driving a motor vehicle in violation of tire restrictions. 
On May 22, 2023, Dolence made his initial appearance in Missoula Justice Court and his bond was set at $500,000. 
The information in this article was obtained from sources that are publicly viewable.
10 of Missoula's Most Infuriating Intersections
Ever found yourself at one of these intersections and wanted to scream? We feel you.
More From Newstalk KGVO 1290 AM & 98.3 FM