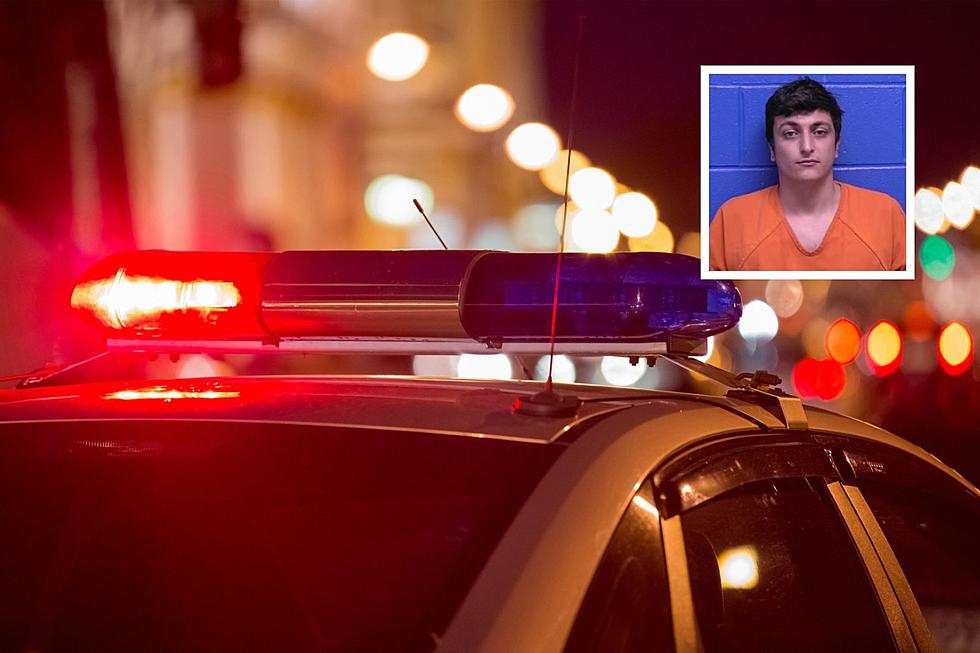 25-Year-Old Arrested for His 4th DUI in Missoula
File photo: artolympic, Getty Stock/Think Stock; Mug Shot: Missoula Jail
Missoula, MT (KGVO-AM News) - On November 12, 2023, at approximately 11:22 p.m., a Missoula County Sheriff's Office deputy conducted a traffic stop on a vehicle on Highway 200. The deputy observed the vehicle fluctuate between 1-10 miles over the posted speed limit of 35 MPH. 
The deputy further noticed the suspect vehicle had no headlights on and instead was utilizing its fog lights. The deputy initiated a traffic stop and made contact with the driver, 25-year-old Anthony Brushia. The deputy noticed that Brushia's driver's license had a hole punched into it and Brushia admitted his license was suspended due to prior DUI convictions. Brushia also did not have insurance in effect. 
The deputy detected the odor of alcohol and noticed Brushia had bloodshot and glassy eyes. Brushia's speech was slurred and his movements were slow and deliberate. The deputy asked Brushia if he had consumed alcohol, and Brushia admitted to drinking with friends at a local bar. Brushia admitted he had too much alcohol to drive.  
The deputy asked Brushia to exit the vehicle to perform Standardized Field Sobriety Tests. Brushia scored 15 out of 18 possible clues of impairment. Brushia also agreed to provide a preliminary breath sample which yielded a result of 0.112.  
Brushia further admitted that he had a prescription for Suboxone, which the deputy knew should not be combined with alcohol due to its ability to impair motor function. According to court documents, Brushia has three prior DUI convictions and the most recent one was almost exactly a year ago. 
Brushia is currently being charged with felony DUI, driving with a suspended license, improper use of auxiliary off-road lamps, speeding, and operating without liability insurance 2nd offense. 
The information in this article was obtained from sources that are publicly viewable. 
Best Looking State Patrol Cars In (Almost) Every State
For the past 10 years, the American Association of State Troopers has held a contest to determine which state has the best looking patrol cruiser. Nearly every state police agency submits their best photo of their sharpest patrol vehicle a chance to win the coveted cover photo on the association's annual calendar. From cop cars rushing through blizzards to vehicles on the Grand Ole Opry stage, here are this year's nominees.
Gallery Credit: Rob Carroll
More From Newstalk KGVO 1290 AM & 98.3 FM