KGVO Insider Tips for the 'I Love Missoula Auction'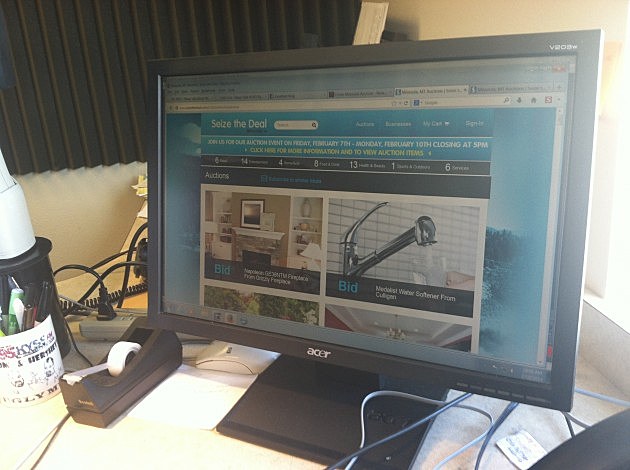 Hey KGVO listeners, today, February 10, is the last day of the I Love Missoula Auction. Here's a few tips to get the best gifts for the lowest price.
1. Pay attention to the time!
-The bidding ends at 5:00 p.m. sharp, so make sure to check your item and get your bid in before the time is up.
2. Be patient with the hot items.
-I noticed that lots of people are bidding on the Massages and the ski trip to Silver Mountain. If you want to win, be patient and get your best bid in when the auction is closer to the end.
3. Bid on something that has low or no bids.
This might be cheating, but I checked the back end to see what doesn't have any bids yet and am going to post the list here so you have an advantage. Here's the list as of this morning …
$250 Toward Hoppers Creations

$350 Toward Fireplace Installation With Grizzly Fireplace

Annual Group Fitness Class Membership With Move Missoula

Annual Group Fitness Class Membership With Move Missoula

Annual Group Fitness Class Membership With Move Missoula

Bob Cat Rental With Mom's Rentals

Bob Cat Rental With Mom's Rentals

Certificate Toward the Remove of a Tattoo at RejuveCare Clinic

Certificate Toward the Remove of a Tattoo at RejuveCare Clinic

Mini Excavator Rental With Mom's Rentals

Mini Excavator Rental With Mom's Rentals

Mini Excavator Rental With Mom's Rentals

One Month Membership for a Family of Four at Championship Training

One Side by Side Massage Monthly for One Year at Missoula Massage

One Year of Manicures With All That Jazz

Party Platter for 8-10 People From Montana Q

Plush Gel Memory Foam King Set From Dream Sleep

Start Up Package With Go Figure Missoula

Start Up Package With Go Figure Missoula

Start Up Package With Go Figure Missoula

Start Up Package With Go Figure Missoula

Two Night Stay With Chef's Dinner Choice at Fiddlesticks B&B

Two Night Stay With Chef's Dinner Choice at Fiddlesticks B&B

Weekend Getaway with Missoula VW