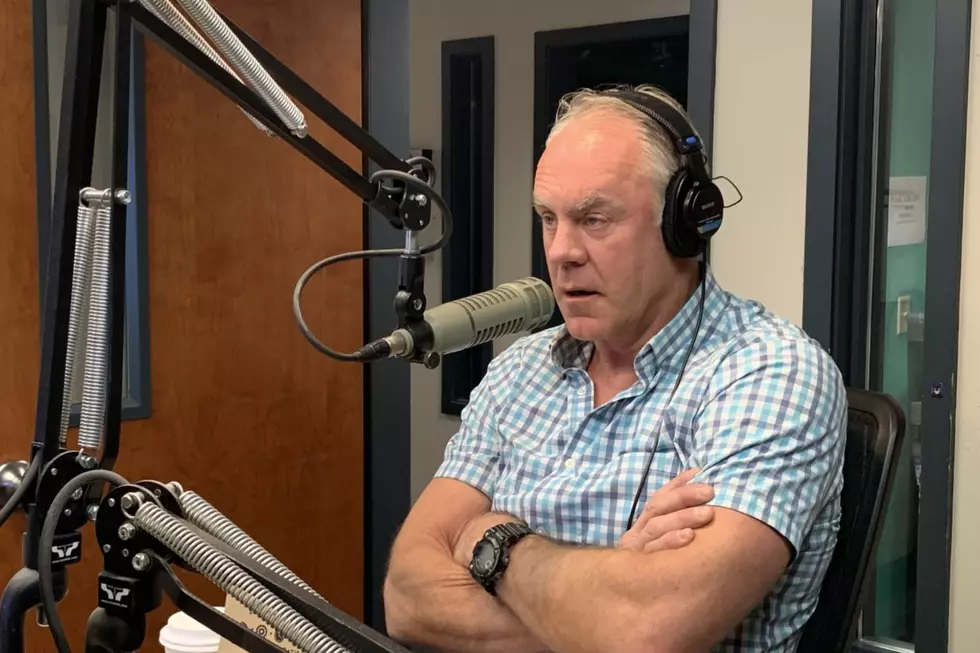 Zinke Calls 'BS' on Government Finances and Biden Corruption
Credit: Nick Chrestenson
Missoula, MT (KGVO-AM News) - Montana's Western District Congressman Ryan Zinke dropped by the KGVO Studios on Monday to provide an update on what's happening in Washington, D.C. as well as to take calls from Talk Back listeners.
Zinke said the House investigation into the Biden family is moving along slowly but surely to a possible impeachment resolution of President Biden.
Zinke said when it comes to President Biden's Health, 'we're in uncharted waters'
"We are in uncharted waters," began Zinke. "You look at the presidency of President Biden. His health remains a source of concern for everybody. But, if you look at the last six or seven months in the House, we can do two things; one is that the House can investigate, and we are much further along today than we were six months ago."
Regarding Hunter Biden's finances and their ties to the Biden family, Zinke said investigators have obtained vital documents that will help advance the case.
"We now have the financial records of the LLC's (Limited Liability Corporations)," he said. "We have the foreign countries putting money into those LLC's, and the last section which we now are acquiring is the personal records. So remember when you were a kid when you matched vegetables and tomatoes and stuff that? This is going to be fun. Because we have now we have the money coming in from the communist party and from Russia right into the (Biden) LLC's, and then you just have to match it to who the personal account they go to."
Zinke said House Committees are Closing in on Hunter and the Biden Family
One caller decried the situation at the border of Mexico with millions of illegal and undocumented aliens pouring into the U.S. through the southern border.
"Without a border, a nation can't exist," he said. "So am I shocked at the Biden administration? No. And I'll certainly look into it and do everything I can to make sure it is stopped. But you know leadership makes a difference and when you have a president that understands that the border should be secure, and it can. Now I've often said there are places you can't put a wall, such as down the Rio Grande or know that park down there that has 2,000-foot cliffs. I guess Governor Abbott proved me wrong on the river because that 'buoy system' seems to be a pretty good barrier on that after all. So, well done (Texas) Governor Abbott."
Zinke called 'BS' on the Government's Misuse of Taxpayers Money
Zinke called 'BS' on the way the U.S. Government delays and obstructs the efficient spending of the taxpayers' money.
"On the financial house, you know there are all sorts of these terms and ploys that have been developed, like mandatory spending, nonmandatory discretionary continuing resolutions, and omnibuses," he said. "All these are (financial) vehicles and in Montana vernacular, they're BS, because they've allowed Congress not to do their job, and to punt. Everything should be appropriated and prioritized; racked and stacked when you don't do you get more financial problems."
LOOK: States with the most people earning $1 million or more
More From Newstalk KGVO 1290 AM & 98.3 FM