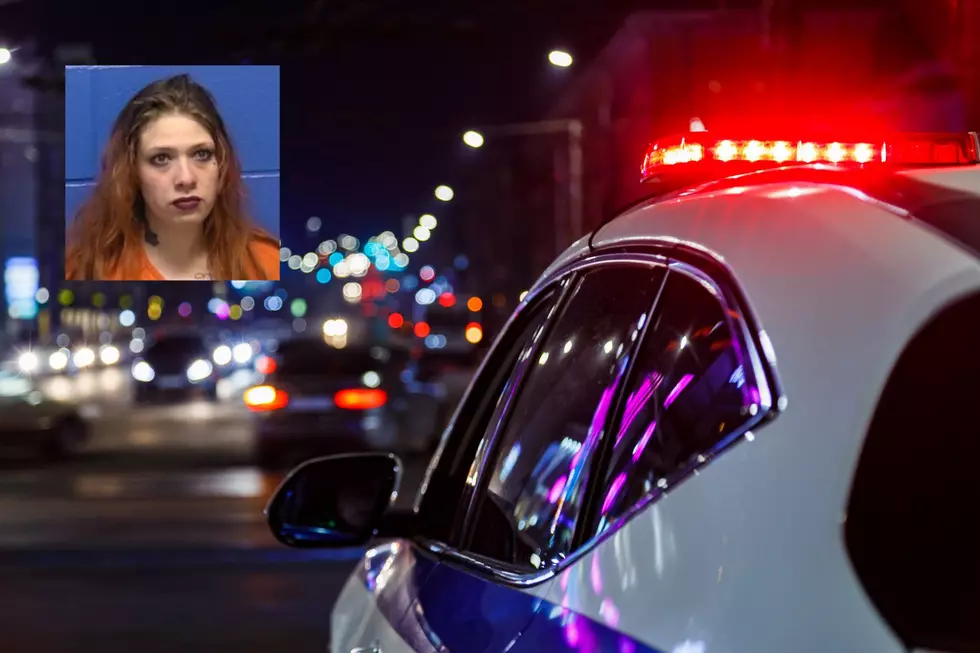 Woman With Warrants Gets Caught With Meth in Missoula
File photo: z1b, Getty Stock/Think Stock; Mug Shot: Missoula Jail
On June 14, 2022, a U.S. Marshals Task Force Officer was conducting surveillance near 1700 Cooley Street in Missoula. The officer spotted a vehicle and ran the license plate. The registered owner was 21-year-old Kaitlyn Olmos. The officer knew that Olmos had warrants for her arrest out of Missoula County District Court for bonds totaling $110,000. The officer continued to observe Olmos in an alley nearby.
The officer contacted the Missoula Police Department for assistance in serving the warrants and two additional officers responded. Olmos was arrested and an MPD officer transported her to the Missoula County Detention Facility to be booked on the warrants. Police Public Information Officer Lydia Arnold picks up the story.
"Officers assisted probation and parole who were with Kaitlyn Olmos," Arnold said. "Probation and parole had taken Olmos into custody for a probation warrant. On scene, officers conducted a search incident to arrest and located dangerous drug paraphernalia on Olmos' person. Olmos was transported to the Missoula County Detention Center. At the jail, Olmos' personal items were inventoried and a substance that showed presumptive positive for methamphetamine was located."
During an inventory search at the detention facility, staff located suspected drugs and drug paraphernalia in Olmos' purse. An officer was contacted to return to the detention facility. Detention facility staff provided several items found during the inventory search to the officer.
Included were multiple items of paraphernalia and a plastic case containing a white crystalline substance suspected to be methamphetamine. The officer conducted a TruNarc scan test on the substance, which resulted positive for methamphetamine. Olson is currently being charged with felony criminal possession of dangerous drugs.
WOW! Photos from the Newly Opened Missoula Airport
The wait is over and the new terminal at the Missoula Montana Airport opened June 8, 2022. Get a peek inside from the perspective of a passenger.
14 Destinations to Visit With Direct Flights From Missoula
Here's a list of places to visit (and things to do while you're there) with nonstop flights out of the Missoula Montana Airport.
35 Concerts We Can't Wait to See in Missoula This Summer
Here's a full rundown of all the major concerts Missoula is looking forward to seeing this summer.
More From Newstalk KGVO 1290 AM & 98.3 FM