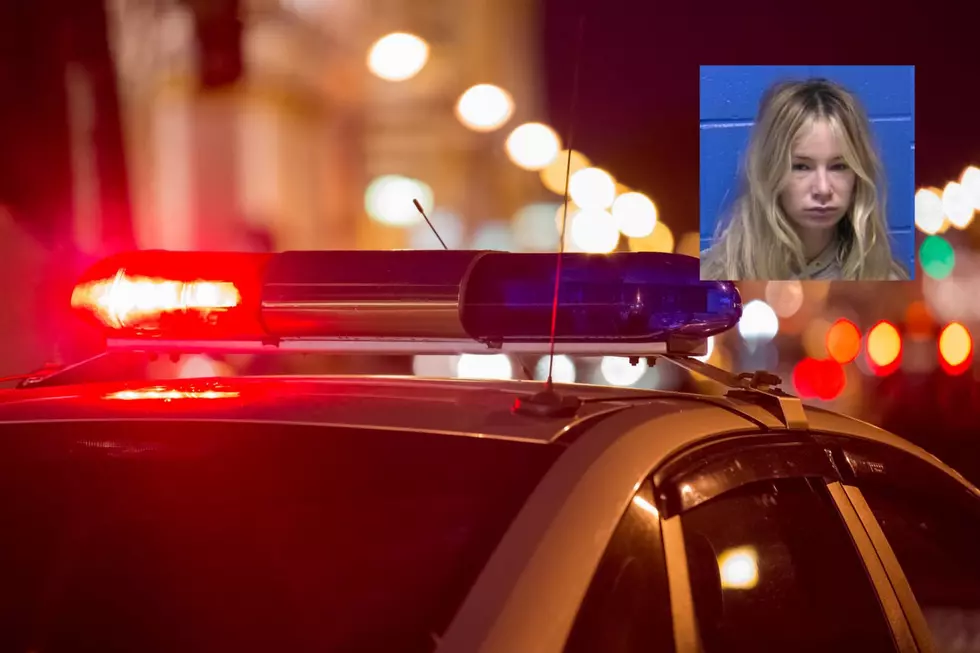 Woman Drives Into Oncoming Traffic on a Busy Missoula Street
File photo: artolympic, Getty Stock/Think Stock; Mug Shot: Missoula Jail
Missoula, MT (KGVO-AM News) - At approximately 9:00 p.m. on October 21, 2022, a Missoula Police Department Officer was on duty in the area of West Broadway and was made aware that multiple 911 calls had reported a dangerous driver nearby. A white Volkswagon Jetta was traveling at a high rate of speed eastbound on Broadway. Police Public Information Officer Lydia Arnold picks up the story. 
"The Missoula Dispatch Center took multiple 911 calls regarding a vehicle and the unsafe driving behavior endangering other drivers on the road," Arnold said. "From the details provided by witnesses, officers located the vehicle and observed the driving behavior that was being reported to 911. Officers observed numerous driving violations and conducted a traffic stop on the vehicle." 
It is Time to Pull Over
The officer attempted to catch up with the vehicle and observed that it was weaving within the lane. Additionally, the vehicle had its left turn indicator activated, but did not turn left. The officer eventually caught up with the vehicle near W. Broadway and N. Orange Street.  
At the intersection, the suspect vehicle had to swerve to miss a vehicle that was moving to the right for emergency vehicles. The vehicle took approximately two city blocks to react to the officer's emergency lights and sirens. When the vehicle finally pulled over, it stopped briefly, then continued another car length, stopped again for approximately 10 seconds, and then again continued for another two car lengths before finally stopping. 
"Aspen Sims was identified as the driver," Arnold said. "Officers observed indicators of impairment consistent with alcohol impairment. The officer noted these observations and conducted standardized field sobriety tests. Based on the driving behavior, contact with Sims, and observations made during the standardized field sobriety tests, Sims was taken into custody. Officers on scene were able to collect witness statements." 
Witness Explain What Happened
According to court documents, one witness said she first noticed Sim's vehicle pull out from Marvin's Bar, near the Wye. The vehicle took a wide turn, was not in the correct lane, and almost hit another vehicle in front of them. The suspect vehicle had to slam on its brakes to avoid a collision.  
The vehicle was then traveling in the oncoming traffic lane with its left blinker turned on. Eventually, the vehicle returned to the correct lane. The vehicle then initiated its blinker again to indicate they were taking a left onto Airway Blvd. The suspect vehicle did not turn off its left blinker and swerved back into the lane traveling towards Broadway. That is when the suspect vehicle almost hit the witness' vehicle. 
Multiple other witnesses also reported almost being hit by Sims driving into oncoming traffic on Broadway. One witness had to swerve into the center lane to avoid hitting the vehicle head-on.
Sims said "yes" when asked if she would take a Preliminary Breath Test. After multiple attempts, Sims was finally able to complete the test, which showed a result of greater than .16. 
Sims is currently being charged with felony criminal endangerment and misdemeanor DUI. 
The information in this article was obtained from sources that are publicly viewable. 
24 Closed Missoula Businesses We Wish We Could Bring Back
We asked Missoulians which of their favorite businesses that have closed down would they like to see make a triumphant return. Here's what they came up with.
28 Missoula Businesses That Opened, Changed Ownership, or Changed Location
Yes, there were quite a few Missoula businesses that have closed in the last two years. But what about the Missoula Businesses that opened?
More From Newstalk KGVO 1290 AM & 98.3 FM