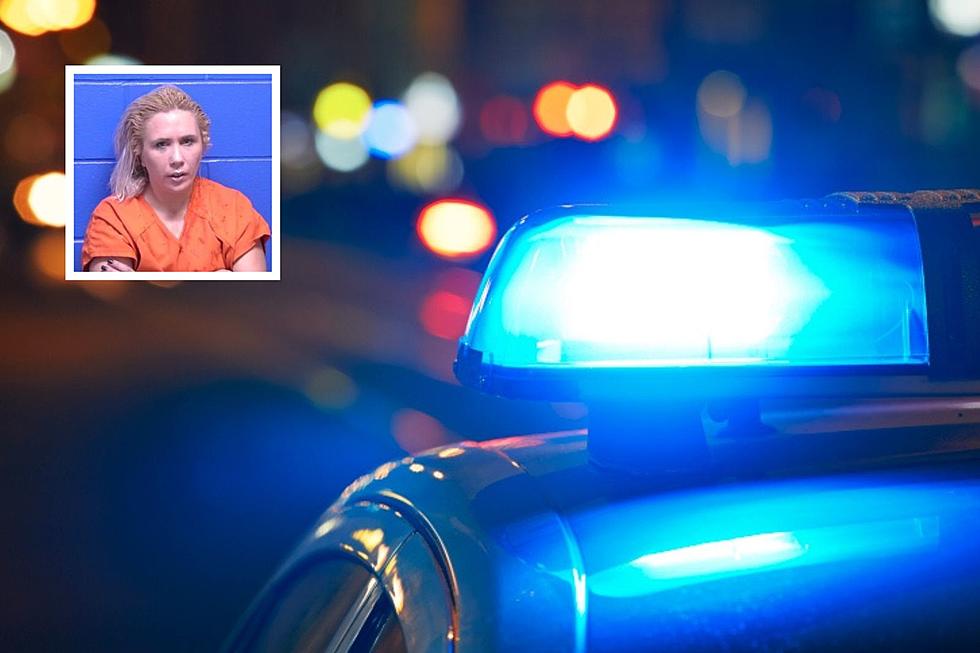 Missoula Woman Arrested for the Same Crime Months Later
File Photo: Chalabala, Getty Stock/Think Stock: Mug Shot: Missoula Jail
Missoula, MT (KGVO-AM News) - At approximately 4:27 a.m. on October 31, 2023, a Missoula Police Department Sergeant found a vehicle that had fictitious plates on it and asked for another officer to come to the Days Inn on E. Broadway to assist with the investigation. The sergeant believed it was 38-year-old Amanda Rogers who got out of the vehicle.  
The officer walked to the front of the hotel and told Amanda to walk with her to the vehicle she got out of. The sergeant asked Amanda about the vehicle she got out of, and she said she was never in the vehicle, and that it didn't belong to her. However, Amanda had the keys to the vehicle around her neck. Amanda also denied driving the vehicle to the hotel. Amanda's story continued to change throughout the officer's time with her.  
The officer called probation and parole due to Amanda being on felony probation. The officer advised the on-call probation officer of the fictitious plates on her vehicle, her being uncooperative, and acting suspiciously inside the hotel. 
The on-call probation officer asked the officer to get a PBT for Amanda, a search of her person, and a search of the hotel room she was staying in. According to court documents, Amanda blew .000 on the preliminary breath test. Amanda's left pant pocket was sticking out partially. The officer turned Amanda's pant pocket inside out and a white crystal substance fell onto the ground. Based on her training and experience, the officer knew the substance was methamphetamine. 
Amanda said the meth wasn't hers. She said she just bought the jeans and didn't know those were in the pocket. She also stated, "if that was mine, I would have already used it." Amanda continued to not listen to commands, so the officer placed her in handcuffs. The officer then transported Amanda to the Missoula County Detention Facility. 
Amanda is currently being charged with felony criminal possession of dangerous drugs.
On January 23, 2023, Amanda was charged with felony criminal endangerment, felony criminal possession of dangerous drugs, fleeing from a peace officer, driving with a suspended license, criminal possession of drug paraphernalia, and failure to display a license plate. She allegedly drove into oncoming traffic multiple times. 
The information in this article was obtained from sources that are publicly viewable.
LOOK: What major laws were passed the year you were born?
Data for this list was acquired from trusted online sources and news outlets. Read on to discover what major law was passed the year you were born and learn its name, the vote count (where relevant), and its impact and significance.
Gallery Credit: Katelyn Leboff
More From Newstalk KGVO 1290 AM & 98.3 FM