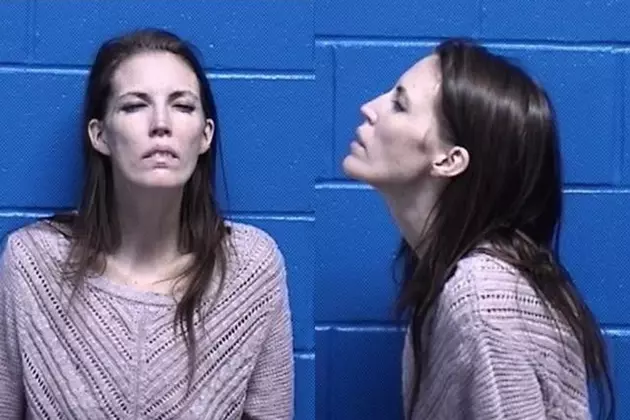 Woman Allegedly Stabbed Her Ex Boyfriend Twice on New Year's Eve
Photo Courtesy of the Missoula Jail
At around 12:30 a.m. on New Year's Day, Missoula Police officers responded to the report of a disturbance at a residence in 1800 block of Mount Avenue. When the officer arrived, they found a male victim holding a female suspect down on the ground who was later identified as 34-year-old Ashley McGaughy. An officer immediately noticed the male victim had a large amount of blood coming from his side and shoulder. Police Public Information Officer Travis Welsh explains.
"The officers began an investigation where the male victim reported that he and McGaughy had been in a relationship at one point, but they still continued to see each other occasionally," Welsh said. "The suspect had come to the victim's residence and asked to stay there while she waited for a ride. During that stay, they began to argue and the suspect began knocking things off tables and shelves in the residence."
According to Welsh, the victim asked McGaughy to leave, but she refused to do so.
"While causing a disturbance in the kitchen, she grabbed a kitchen knife and, as reported by the victim, stabbed him in the side," Welsh said. "He then barricaded himself in a bathroom and subsequently moved to his bedroom and held the door closed while she pounded on the door. He reported that he opened the door and the suspect was standing there holding another knife with which she stabbed him in the shoulder. He reported that he grabbed that knife from her, threw it away, and held her down on the floor until officers arrived."
The victim was transported to St. Patrick Hospital where he was treated for his injuries. He had a one inch cut on his lower left-side, near his kidney, and another one inch cut on his left shoulder. He also had numerous minor cuts on his fingers and hands. He explained he got those cuts from getting the knives away from McGaughy.
McGuaghy was eventually charged with one count of felony assault with a weapon.
LOOK: Just some of the photos that capture the historic year that was 2020
More From Newstalk KGVO 1290 AM & 98.3 FM