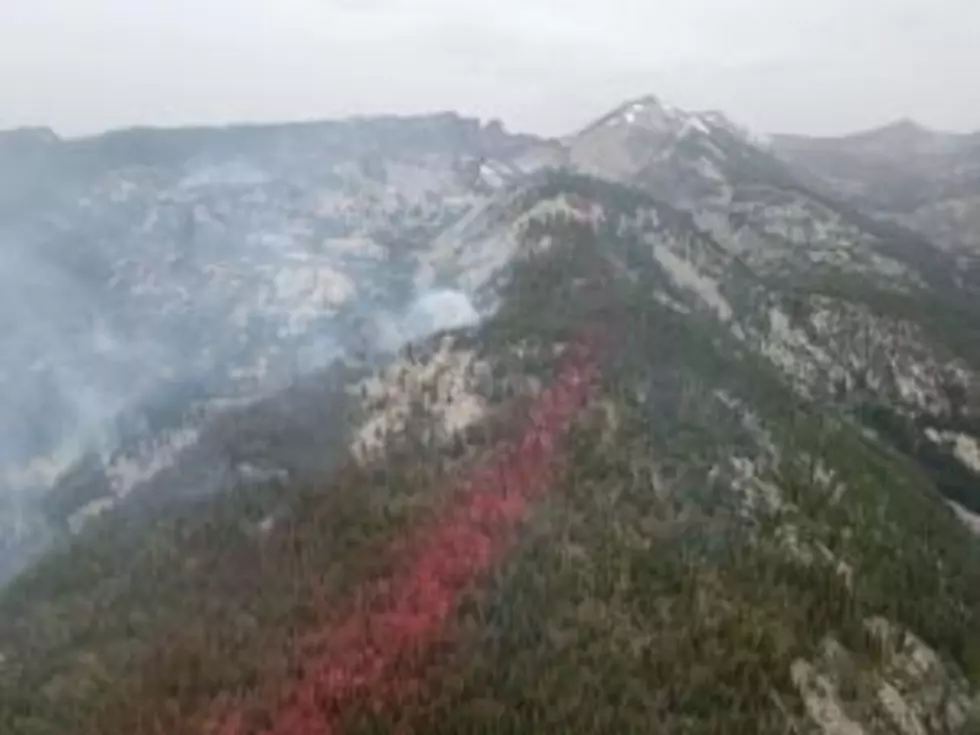 With New Battle Plan, Firefighters Hope to Cut-Off Observation Point Fire by Weekend
Photo courtesy of Inciweb
With the east flank of the Observation Point fire held, firefighters are preparing to push against the fire's western edge in an area filled with steep, dangerous terrain.
According to Fire Information Officer Ann Rys-Sikora, the west side of the fire is requiring a lot of aerial support and fire containment has jumped to 20 percent."
"The fire is currently at 1,417 acres," Rys-Sikora said. "It is burning in a northerly direction into the head of Hayes Creek, a bowl like configuration with mountain rocks to the west. They have the east side of the fire really well shored up, so now they are putting their energy on the west side of the fire."
Firefighters are hoping to stop the northern burn in that bowl near the headwaters of Hayes Creek.
"They will be putting in hot shot crews to work on the west side of the line, in a northerly direction toward that Hayes Creek Bowl," Rys-Sikora said. "So, if the east side looks good, and with work on the west side, the planis to pinch the fire off at the top. This may take four or five days to accomplish, but weather permitting, that is the plan."
If all goes well, the containment of the Observation Fire could jump significantly by the weekend, however, strong winds and hot days could change that picture.
More From Newstalk KGVO 1290 AM & 98.3 FM