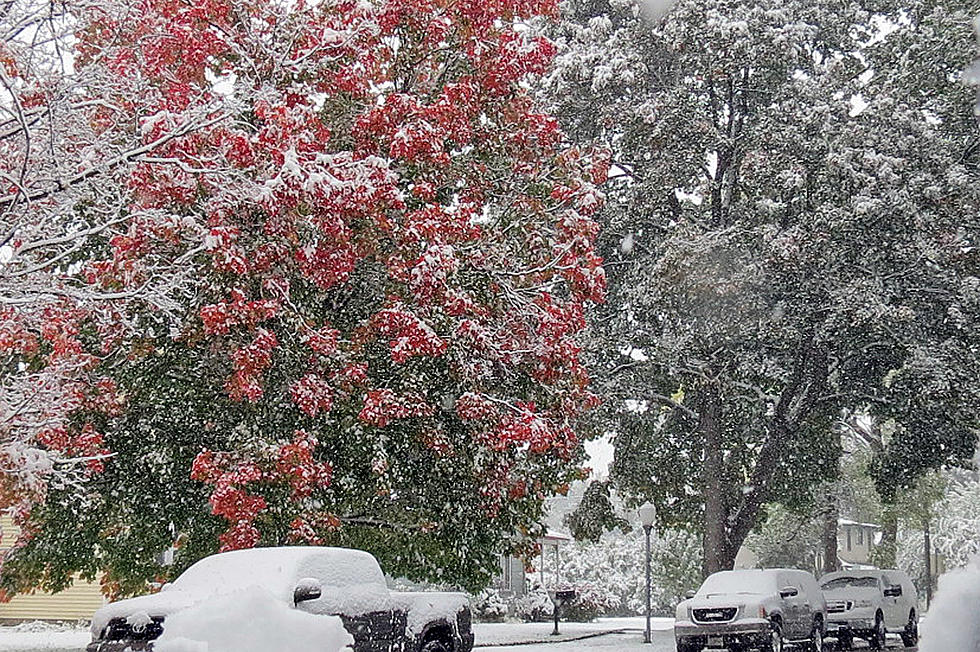 Weekend Weather – September Snow and Surfers on Flathead Lake
Snow covers fall colors in Hamilton. (Steve Fullerton, Townsquare Media)
It was a wild weekend of weather in western Montana, as the area saw September snow, massive trees blown down and even surfers on Flathead Lake.
Meteorologist Trent Smith has the snow totals for the Missoula and Bitterroot areas.
"Here in the Northern Rockies we experienced anywhere from one to six inches of snow across the region," said Smith. "Areas in the Bitterroot probably gained the heftiest amounts, as Grantsdale got six inches, here in Missoula we received 1.7 inches, and Salmon, Idaho got 2.5 inches and Superior got two inches."
Smith said damaging winds hit the Flathead Lake area causing damage to trees and boat docks.
"Big, massive trees were toppled. Especially around Finley Point up in Bigfork and Woods Bay," he said. I've heard of other trees breaking up around Eureka. I don't know the exact measurements, but I saw a video coming out of Flathead of people able to surf it." (video courtesy of NBC Montana)
Smith said the low pressure area will hover over western Montana for the next few days to keep temperatures cool as we get into Homecoming week.
"It's going to be cold at night," he said. "If we get broken sky cover then temperatures are going to drop dramatically. This cold, cold trough will be sitting on top of us and will linger through tomorrow, and then slowly we'll start to try to moderate temperatures through the later part of the week."
With the forecast for more light rain and snow showers through Wednesday, western Montana won't be seeing a traditional autumn for a while.
More From Newstalk KGVO 1290 AM & 98.3 FM