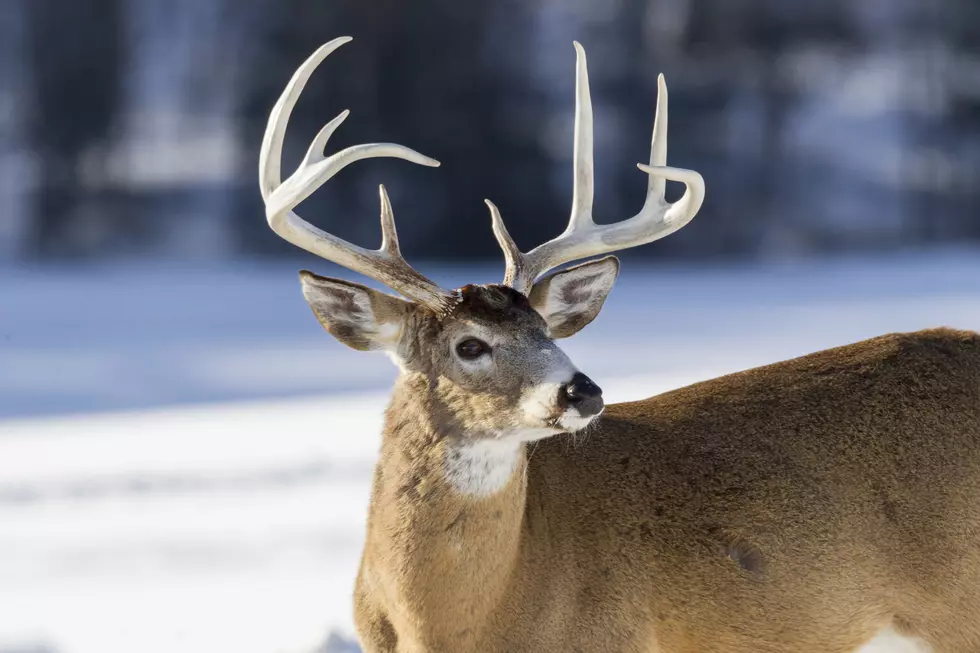 WATCH Kind Missoula Man Attempts to Free Deer from Tree
Image courtesy of Getty Images
November is here. And for deer, that means LOVE IS IN THE AIR. The annual mating season (A.K.A. "the Rut) is happening. Bucks are more active than ever, as they wander miles and miles each day searching for love. They also find themselves with a little bit of a chemical imbalance during this time. Making them a little more ornery than usual. Meaning they will pick a fight with just about anything that stands in between them and true love.
Just take the local herd of urban deer that reside in the Missoula city limits. These deer are no different than rural deer. The changing seasons and fading daylight makes their instincts to breed just as strong. Simply take a drive around the Miller Creek, South Hills, or Rattlesnake neighborhoods, and chances are you may witness bucks sparing. Sometimes the aggressive behavior can get too violent, resulting in torn-down fences and other property damage. With an estimated 3,000 urban deer in the Missoula area, that can make for a serious problem.
During the "Rut," not all fights are between bucks. We have seen photos of Missoula's urban deer population getting into a scuffle with swing sets, lawn ornaments, and even Christmas lights.
Just today, a video surfaced on multiple social media pages, showing a whitetail buck tangled in a Missoula home's landscaping. The deer had somehow managed to get his antlers locked in between 2 tree trunks. Monica Bateman posted a video showing a Missoula man doing his best to help the trapped buck get free from the trees.
According to updates on Monica's post, the young buck was eventually freed from the trees and went on with his search for love.
LOOK: Stunning animal photos from around the world
From grazing Tibetan antelope to migrating monarch butterflies, these 50 photos of wildlife around the world capture the staggering grace of the animal kingdom. The forthcoming gallery runs sequentially from air to land to water, and focuses on birds, land mammals, aquatic life, and insects as they work in pairs or groups, or sometimes all on their own.
24 Missoula Businesses That Have Closed in the Last Two Years
A large amount of Missoula businesses have closed over the last couple of years for a variety of different reasons. Retirement, COVID-19, changes in ownership.....here's a list of 24 businesses that we've lost.
More From Newstalk KGVO 1290 AM & 98.3 FM