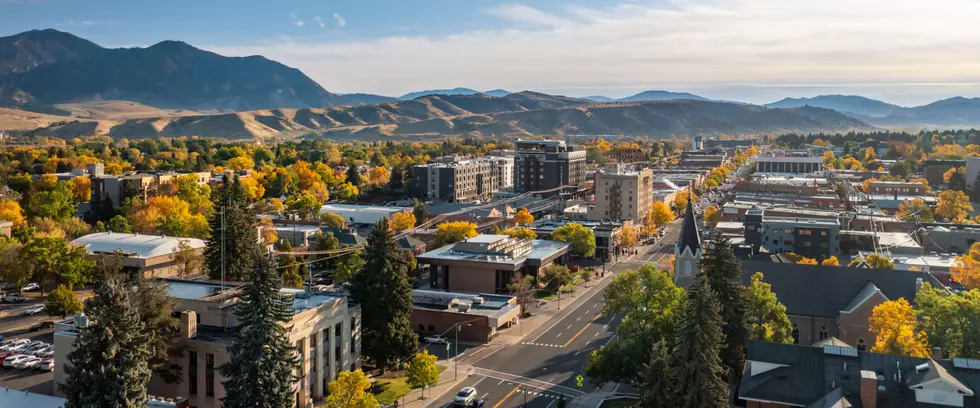 Visiting Bozeman? Here's The Best Way to Spend Your Time
Credit: bozeman.net
Finding fun things to do while visiting Bozeman is fairly easy. Depending on what you're into, the Bozeman area has a lot to offer.
Recently, my parents drove to Bozeman from Boise to enjoy a weekend vacation. Since they were only here for two days, I was looking for ways to fill their time here with fun and memorable experiences.
I've had quite a few friends and family members visit Bozeman throughout the years, and I consider myself somewhat of an expert when it comes to finding things to do.
My parents aren't the most physically active people, so going for a hike was out of the question. However, if you want to go for a hike while you're visiting Bozeman, you'll have no shortage of places to go hiking.
Bozeman has a lot of great restaurants, so going out to eat should definitely be on your list. Whether you're wanting breakfast, lunch, or dinner, you have quite a few quality options in Bozeman.
Downtown Bozeman has a lot of really cool stores if you want to go shopping and find a unique memento from your trip. You can find a lot of great gifts and items that are only found in Bozeman.
If you want to relax during your visit, there are several hot springs to choose from in Bozeman and the surrounding area. The closest option is Bozeman Hot Springs.
If you want to explore the area, you can take a drive up to Hyalite Reservoir, a popular spot for outdoor recreation just north of Bozeman. Honestly, there are far too many things to list. If you are visiting for an extended amount of time, you may need to do a little research on more fun things to do in the Bozeman area, but the activities listed above should help get you started.
10 Bozeman Food Trucks You Need To Check Out
Who doesn't love a good food truck? Well, luckily here in Bozeman we have so many to choose from. Whether you want classic American fare, Asian, or even Pad Thai, these food trucks have you covered. Give them a try today.
15 Excellent Lunch Spots to Check Out Around Bozeman
Looking for a great place to get lunch in the Bozeman area? Here's a list of some local favorites!
Every Montana Restaurant That Has Been Featured on Food Network
It's always awesome to see something from your hometown or state on TV. When Food Network comes to town, Montanans are ready. These restaurants have been featured.
More From Newstalk KGVO 1290 AM & 98.3 FM