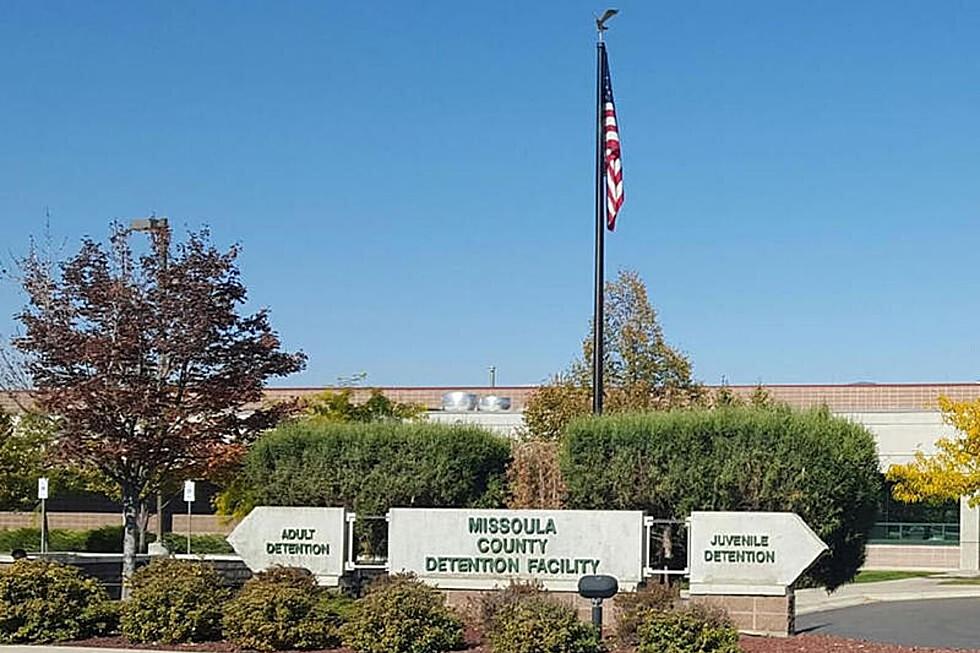 Visitation Now Allowed at Missoula County Detention Center
Missoula, MT (KGVO-AM News) - In-person visitation is now being allowed at the Missoula County Detention Center.
KGVO News spoke with Captain Michael Hash with the Missoula County Detention Center who provided details for those who wish to visit an inmate at the detention center.
In-Person Visitation is Allowed Once Again at the Jail
"We recently just opened under what we would call our in-person visiting, which is where people can actually come on site and view the person they're visiting," began Captain Hash. "The procedure for that is the inmate has to be in the jail for at least 72 hours before a visit can be scheduled. The request is that the person wishing to schedule a visit does so one day or 24 hours prior to the scheduled visiting time. Otherwise, it's kind of difficult to really get them on the schedule."
Captain Hash said no person-to-person contact is allowed while visiting the detention center.
No Face to Face Contact is Allowed But You Can See Them Through the Glass
"Unfortunately, our policies don't allow what we call 'contact visits' meaning where they're not separated by glass," he said. "They're not allowed contact visits, but the in-person visit is where they would be able to come on-site and they'd be able to see the person through the glass and talk to each other over a phone system."
Captain Hash described the process in which suspects are booked into the detention center.
"The police department, sheriff's office, probation and parole, Highway Patrol, or whatever law enforcement entity makes an arrest, they will transport them to the jail," he said. "They'll enter through what's called a vehicle 'sally port', and then from there, that's where our booking staff will come out with receive the arrestee; they'll perform their pat-down procedures, making sure no contraband enters inside the facility. Then they're placed in holding and then they get booked in."
The Inmate is Searched so that no Contraband Enters the Facility
Captain Hash said there are certain procedures that are followed to place the inmate in the appropriate section of the facility.
"They might be put in more of a first area of safety where they can be monitored, versus going into what's called general population which typically holds our pretrial people who are sober, cooperative or just waiting for court sentencing or transport, etcetera," he said.
The Missoula County Detention Center is located at 2340 Mullan Road.
If You Need to Relax, Here's What Montanans Recommend
Sure people come to Montana to relax, but what do Montanans do to relax? Here are a few suggestions:
Missoula Businesses Where You'll Feel Like Family
Whether you're visiting or living in Missoula, you want to go where you'll feel welcome. There are the places that Missoulians recommend to go to feel like you're family.
More From Newstalk KGVO 1290 AM & 98.3 FM