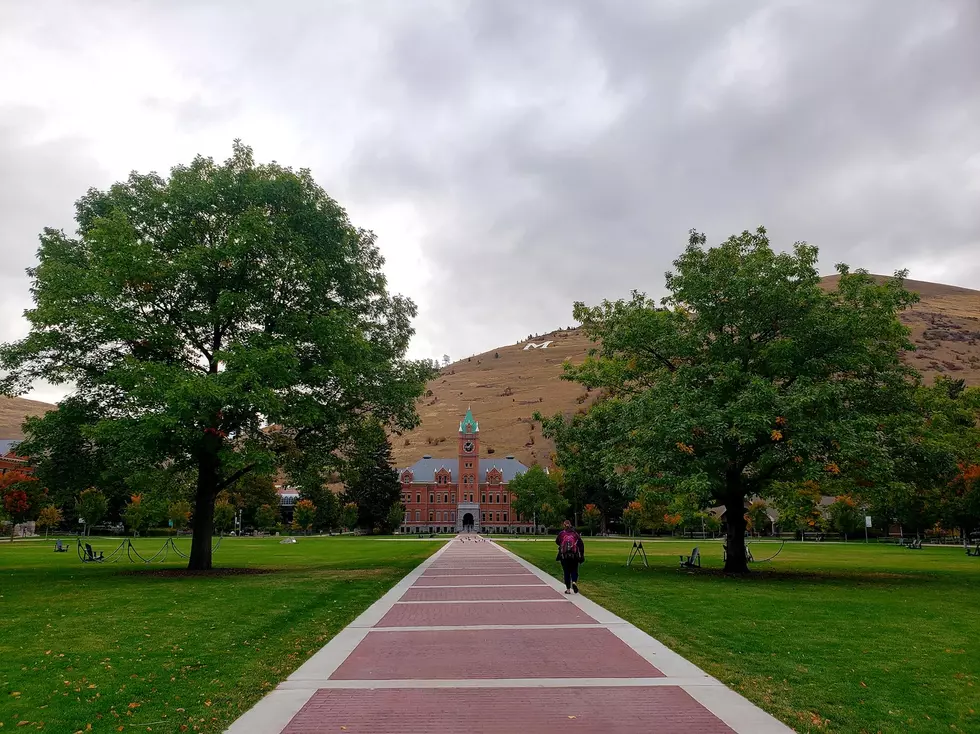 UM and Missoula Police Respond to Reported Bomb Threat
Credit: Angel
Missoula, MT (KGVO-AM News) - KGVO News has received a timely warning from the University of Montana Police Chief Brad Giffin about an alleged bomb threat that was phoned into the University.
"We've got a lot of activity going on on campus, but it was a notification," began Chief Giffin. "So with the threat being there, we instituted our bomb threat procedures. That includes building searches by teams of law enforcement. So right now the City of Missoula Police Department is working with the University Police, and we're just checking building to building. We also have two canines that are on campus doing a sweep of critical areas. We just put up the notification to make people aware of the fact that these threats were made. We don't know the credibility of them, but out of an abundance of caution to make sure that everybody stays safe, we put out these messages to keep people informed."
Chief Giffin acknowledged the recent story on the KGVO Mobile app regarding 'Swatting', in which many communities have suffered through face reports of active shooters.
"Unfortunately, Peter, people are doing these things and its debilitating and crippling, because for people, it's scary," he said. "For law enforcement, it's a huge draw on resources. I think it's similar to 'Swatting' or you could maybe even just call it 'Swatting'. It's just in a different context because this is a bomb threat as opposed to an active shooter situation."
Chief Giffin said he and his staff are following University emergency protocols.
"It's a process, because that's an emergency notification we put out as necessary," he said. "Anytime things change or are updated, we'll send out a follow up message so people can see where we are. I can't give you a timeline and when those happen, we usually will put something out like a follow up message when something changes or when we're complete with our procedures and with the sweep."
KGVO will provide more information when it becomes available.
21 Unique Courses at the University of Montana
Here are 21 unique courses that I bet you didn't know were offered at the University of Montana.
Montana Grizzlies 2022 Regular Season Recap
The University of Montana Grizzlies had a rollercoaster of a regular season. Here is what that journey looked like.
More From Newstalk KGVO 1290 AM & 98.3 FM