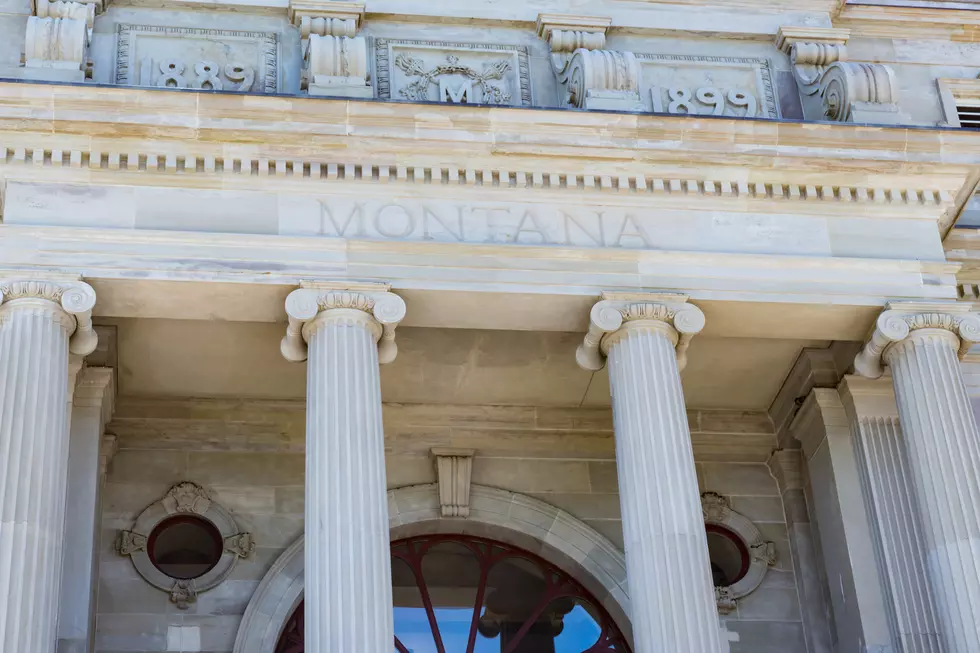 Missoula Transgender Representative Banned From House Floor
Credit: pabradyphoto, Getty Stock, Think Stock
Missoula, MT (KGVO-AM News) - Missoula's House District 100 Representative Zooey Zephyr has been officially censured by the Montana House of Representatives by a vote of 68-32, on a vote requiring a two-thirds majority on the floor of the House.
The vote bans Missoula's Zephyr from attending or speaking during any floor sessions. She will only be allowed to vote remotely in the remaining days of the legislative session. She could have been expelled altogether, but the House voted to censure the first transgender state representative in Montana history.
Missoula Legislator Zooey Zephyr Censured on House Floor
House Majority Leader Sue Vinton laid out the reasons for the censure vote.
"On Monday, this body witnessed one of its members participating in conduct that disrupted and disturbed the orderly proceedings of this body," began Vinton. "This member did not accede to the order of the speaker to come to order, and finally to clear the floor and instead encouraged the continuation of the disruption of this body, placing legislators, staff, and even our pages at risk of harm. For these reasons, it is my motion that the representative from House District number 100 will no longer be admitted to this floor, House anteroom, or House gallery for the duration of the session until the 68th legislature adjourns sine die."
Zephyr was Given Five Minutes to Present her Defense
As part of her defense, Zephyr said the bill banning 'gender-affirming health care', opened the door for transgender youth to face harm or even death.
"Last week, I spoke on the governor's amendments to Senate Bill 99, which banned gender-affirming care," said Zephyr, speaking without notes. "This was a bill that was one of many targeting the LGBTQ community in Montana. This legislature has systematically attacked that community. We have seen bills targeting our art forms, our books, our history, and our health care. And I rose up in defense of my community that day speaking to harms that these bills bring that I have firsthand experience knowing about."
One of the objectionable statements Zephyr made accused the House members who voted against the bill would have 'blood on their hands'.
"So when I rose up and said 'there is blood on your hand, I was not being hyperbolic," she said "I was speaking to the real consequences of the votes that we as legislators take in this body. And when the speaker asks me to apologize on behalf of decorum, what he is really asking me to do, is be silent. When my community is facing bills that get us killed, he's asking me to be complicit in this legislature's eradication of our community. And I refuse to do so. And I will always refuse to do so."
Majority Leader Sue Vinton said 'This Conduct Cannot be Allowed to Stand'
Majority Leader Vinton closed with a plea to pass the censure measure.
"We were all present and observed the conduct of the representative from House District 100 on April 24," she said. "This conduct cannot be allowed to stand. Our constituents in our state deserve better. They deserve our full attention and this institution and body deserve the respect of all its members. However, it has not been respected, and we must regain the decorum of this body, not only now, but also to set a precedent for the future."
One of the reasons for the measure included the fact that the House gallery had to be closed following a loud demonstration that occurred on Monday, in which seven protesters were arrested, causing the speaker of the house to close the gallery to visitors.
The final vote was 68-32 more than the two-thirds majority needed to pass.
LOOK: What major laws were passed the year you were born?
Data for this list was acquired from trusted online sources and news outlets. Read on to discover what major law was passed the year you were born and learn its name, the vote count (where relevant), and its impact and significance.
More From Newstalk KGVO 1290 AM & 98.3 FM