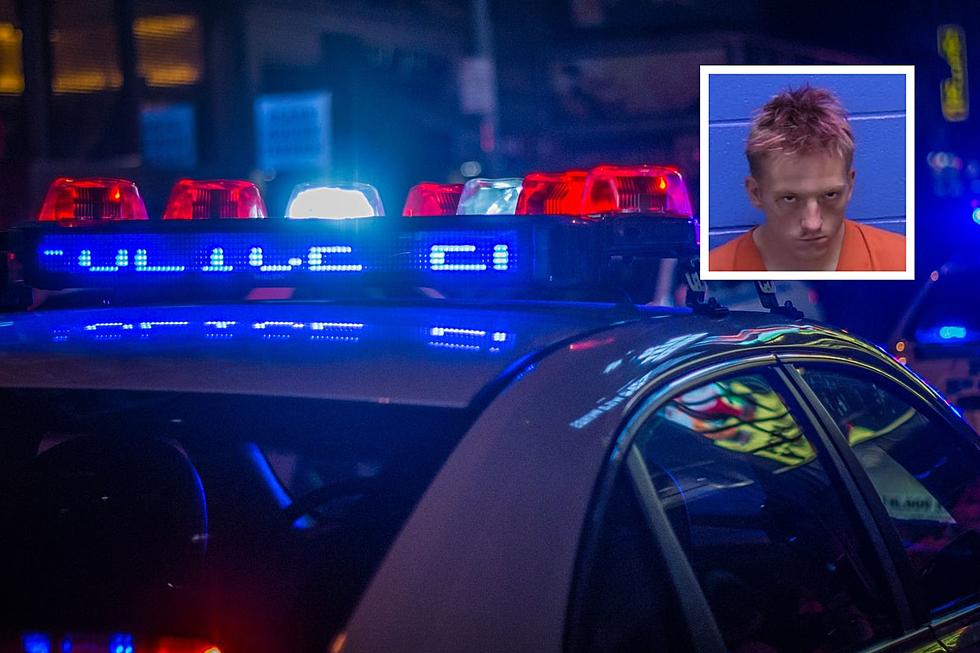 Missoula Man Gets Arrested for Theft for the 13th Time This Year
Photo by Michael Förtsch on Unsplash; Mug Shot: Missoula Jail
Missoula, MT (KGVO-AM News) - On June 22, 2023, a Missoula Police Department officer was dispatched to Walmart on Highway 93. When he arrived, he spoke with the loss prevention personnel who made the call to law enforcement. The employee informed the officer that she observed 24-year-old Joshua Dyslin enter the store that day and knew he was trespassed from the location because of previous thefts from the store. 
The employee followed Dyslin around the store and observed him conceal several items in his pockets. Specifically, the employee saw Dyslin take and conceal a watch and multiple items from the automotive section. The employee then watched Dyslin enter a bathroom with the items in his pockets. 
The employee said Dyslin remained in the bathroom for a long period of time before she eventually had to ask him to leave. The employee then saw Dyslin walk around the perimeter of the store before walking outside and passing all points of sale without paying for any of the items. 
Another officer assisted and located Dyslin outside of Walmart. The officer noticed Dyslin was wearing the watch the employee described was taken from Walmart. The employee informed the officers that she located the box for that watch in the bathroom that Dyslin was occupying. 
Dyslin consented to a search of his backpack. Inside, an officer located blind spot mirrors, used needles with black and brown residue, and some tooter straws. According to court documents, tooter straws and needles are all known to commonly be used for inhaling narcotics. 
The employee provided a list of the items Dyslin stole from Walmart. Those items listed were a locking bicycle grip, mountain bike pedals, G-storm Bluetooth speaker, ear bud headphones, bandanna, and a watch.  
The employee informed the officer that this was the fifth case Dyslin had with the same store since he was trespassed on February 11, 2022. Upon checking Dyslin's record, the officer discovered Dyslin has five pending theft cases he has picked up in Missoula in the last two months. In total, Dyslin has 12 different theft cases in Missoula City jurisdictions in 2023 alone. In all of those cases, Dyslin has been trespassed from the property and continues to return and victimize the local business. 
Dyslin was placed under arrest and transported to the Missoula County Detention Center. He is currently being charged with felony burglary and criminal possession of drug paraphernalia.  
The information in this article was obtained from sources that are publicly viewable.
28 Missoula Businesses That Opened, Changed Ownership, or Changed Location
Yes, there has been a lot of change with Missoula businesses since 2020. Here is an idea of the business growth that has taken place.
More From Newstalk KGVO 1290 AM & 98.3 FM