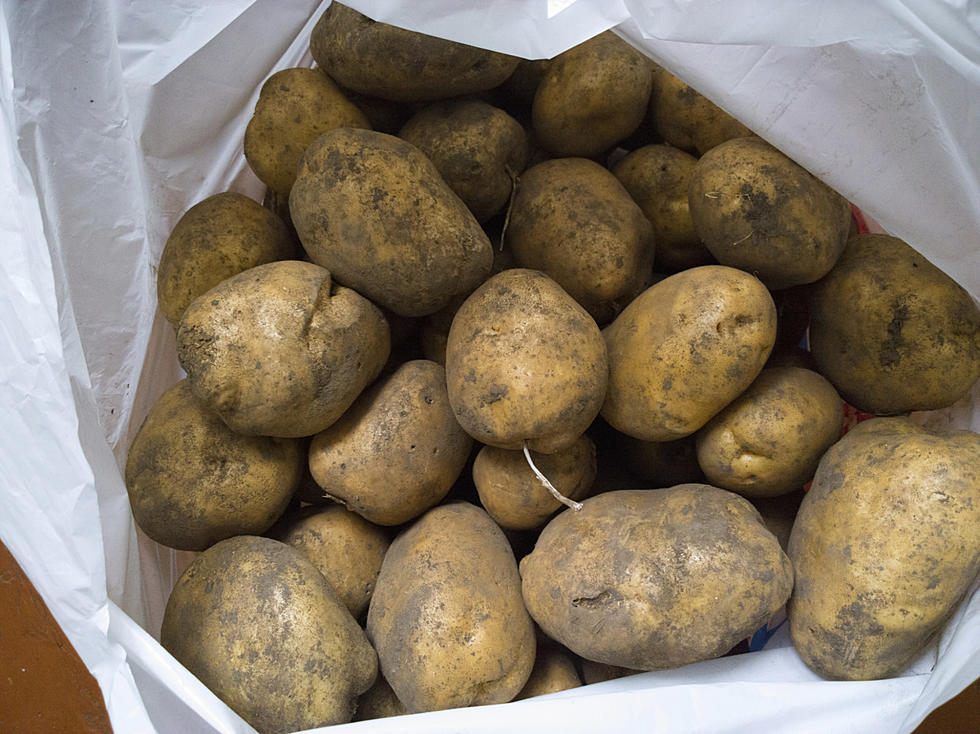 The Great Montana Veteran Potato and Hand Sanitizer Community Give Away
Straitel Thinkstock
We got some great news from the president and founder of the United States of Hope today! If you're not familiar with the USOH, it's a non-profit organization committed to helping Americans affected by war, economic challenge and natural disaster. And, clearly, a world wide pandemic.
The USOH is teaming up with the United Veterans Council, Joint Operations Mariposa, United After Duty and many other community groups to give free hand sanitizer and potatoes to Montana residents this Saturday, May 16th and Sunday, May 17th. On Saturday from 1 - 4 p.m., cars can swing by the Missoula Pattee Creek Market at 704 SW Higgins Ave. In Lolo, pick up will be at the Community Center from 4 - 6 p.m. on Saturday. At these times, 40,000 pounds of potatoes from Montana ranchers will be given away, along with free hand sanitizer, courtesy of Wild Rye Distillery, in an effort to continue to flatten the curve in our state.
Helena can get in on this too, I know we've got some listeners on our station apps. Potatoes and sanitizer will be given away in Helena this Sunday from noon to 4 p.m. at the former Shopko parking lot.
"We are excited to have Montana rancher Joe Dooling organize and lead the potato donations to Veterans groups and our community," explained Sam Redfern of USOH. "Dooling is leading a convoy of trucks to deliver potatoes and we also are grateful for fellow Combat Vet Troy Downing for donating hand sanitizer from Wild Rye Distillery. We want to also thank Montana Rancher Walt Sales for his generous donation of the potatoes."
What an incredible way to help Montana families and keep the best potatoes in the country from going to waste! Folks who stop by this weekend will receive potatoes and sanitizer through their car door window from volunteers. These awesome volunteers are also helping to wash and bag potatoes, local Fire Departments will also help with the washing and all volunteers will be wearing gloves and masks throughout the process. Entry and exit control points will be run by Veterans with social distancing between stations.
I'll tell you what, this sounds like a ton of work and effort by some really amazing humans! Visit the
USOH website
or
Facebook page
to learn more about the The Great Montana Veteran Potato and Hand Sanitizer Community Give Away.
Foods You'll Need For Quarantine
More From Newstalk KGVO 1290 AM & 98.3 FM