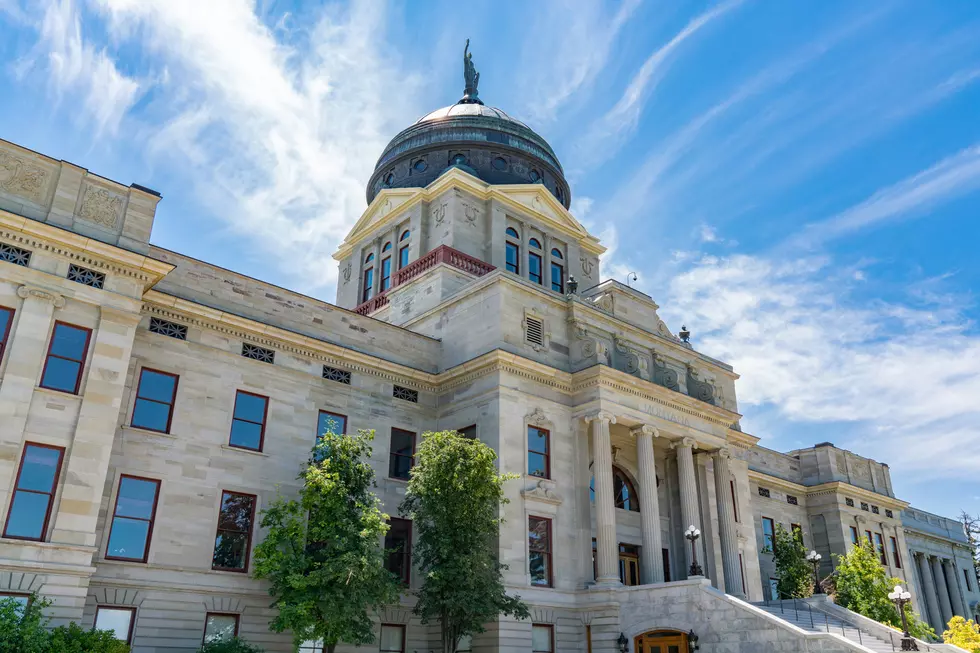 Speaker of the Montana House Appears on KGVO's Talk Back
Credit: pabradyphoto
Missoula, MT (KGVO-AM News) - Every two weeks during the ongoing Montana Legislative session, speaker of the House Matt Regier of Kalispell has appeared on the KGVO Talk Back show to answer questions from listeners.
The Speaker of the House Answers Questions on Talk Back
On Thursday's show, Regier first touted legislation promoting a 'Patient's Bill of Rights'.
"We've got a 'Patient bill of rights'," began Regier. "That was a big one that came up and it probably came out of the COVID pandemic. It asks what or who is in charge of the patients and are they in charge of their own health care. No, it was the medical providers, so when you saw a lot of medical providers not letting family in or not fully disclosing the treatment to the patient. So, there's a patient bill of rights. That's House Bill 376 and that passed out of House Judiciary and is headed to the House floor."
Regier Provided an Update on a Bill to Keep Minors from Viewing Drag Shows
Another bill of interest to Regier was one that would prohibit minors from viewing drag shows at taxpayers' expense.
"On the floor today we're going to hear the prohibition on minors attending drag shows in taxpayer-funded buildings or establishments," he said. "I'm sure that one will get a lot of comments both ways. And to me, it's pretty straightforward. With a sexually explicit show, we shouldn't be having minors viewing that. That's going to be a big conversation today. I'm sure it'll probably take us to cloture."
Regarding the legislature's efforts to return part of over $2.5 billion in overpaid taxes to Montanans, Speaker Regier provided this update.
What about those Tax Rebate Checks?
"There are actually eight of them," he said. "We've got two Senate bills and now they're over the House (of Representatives). What the caller was referring to is over a billion dollars in House bills that we sent over to the Senate. We've got property tax relief checks, the income tax rebates going back. We're also paying off Montana's credit card. We've also yet exempted very small businesses from the business equipment tax. So, that's a relief for small Montana businesses. It's over a billion dollars of tax relief that we've passed, as well as lowering the income tax rate from 6.75 percent down to 5.9 percent."
Addressing the concerns of one more Talk Back caller, Regier provided progress on bills to protect Montana's elections process.
"We've got a bill that already we've gone over the Senate is House Bill 173 by Representative Bedey out of the Bitterroot," he said. "There's a great bill on vote tabulation machines and making sure that that they weren't hooked up that they were audited and independent, in addition to having more elections on the same day like school elections. So we have a few election things going through to make sure that our election house is secured and locked."
The Legislature is moving quickly toward the halfway point, called the transmittal day.
LOOK: This is where homes are selling the fastest right now
Stacker
compiled a list of the metros where houses are selling the fastest, according to data from Redfin.
More From Newstalk KGVO 1290 AM & 98.3 FM