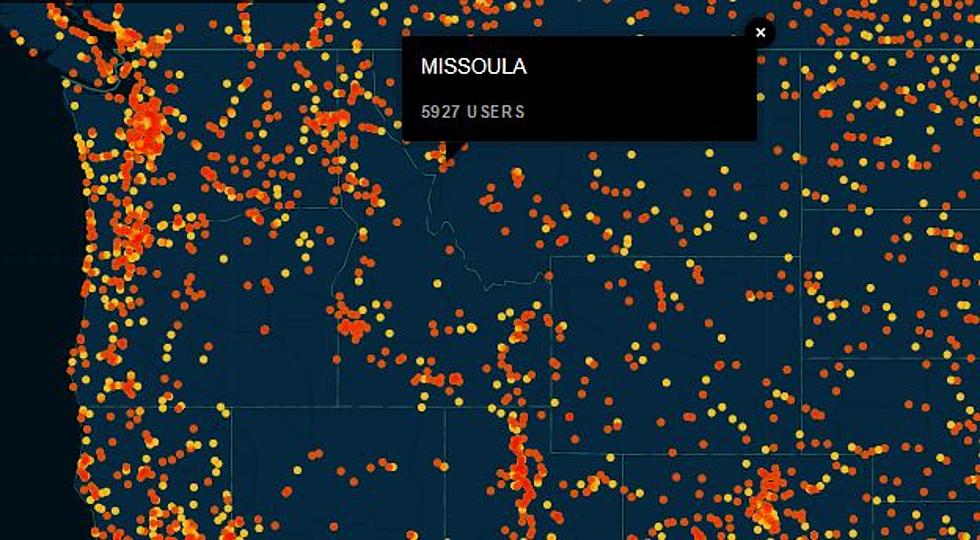 Site Claims Thousands of Ashley Madison Users in Montana, How Many in Your Town?
Screenshot Courtesy https://tecnilogica.cartodb.com/viz/56e702fe-4693-11e5-8f79-0e853d047bba/public_map
The hack and leak of Ashley Madison data has finally started to ruffle feathers in Montana, where cities like Missoula, Helena, and Billings are reported to have thousands of users.
One blogsite, Tecnilógica, claims to have taken the leaked email addresses of Ashley Madison (a website for "married dating" and "extramarital affairs") and dropped the information into an info-graphic listing the location and gender of users across the globe.
Whether or not the information is correct is likely impossible to tell on a case-by-case basis, but the number of reported users in many Montana towns is surprising. It is also difficult to isolate if some users have multiple accounts, or if travelers to an area might increase the count number for some towns.
If the data is correct, Billings has far and away the highest number of Ashley Madison users than any other Montana town. Dillon and Hamilton, on the other hand, have zero users.
There are big surprises in small towns, like Frenchtown, which has a population of less than 2,000 and yet is supposed to have 276 Ashley Madison users, that's more than 10 percent, A statistical anomaly like this make many question the legitimacy of the data.
Below is the breakdown of the Ashley Madison numbers reported for a handful of Montana cities and towns by Tecnilógica.
Billings 8,849
Missoula 5,927
Great Falls 5,126
Helena 4,243
Bozeman 3,898
Kalispell 2,636
Butte 1,836
Belgrade 995
Havre 720
Miles City 519
Whitefish 441
Polson 413
Glendive 393
Anaconda 315
Frenchtown 276
Bigfork 221
Ronan 188
Deer Lodge 184
Browning 153
Conrad 134
Lolo 133
Dillon 0
Hamilton 0
More From Newstalk KGVO 1290 AM & 98.3 FM