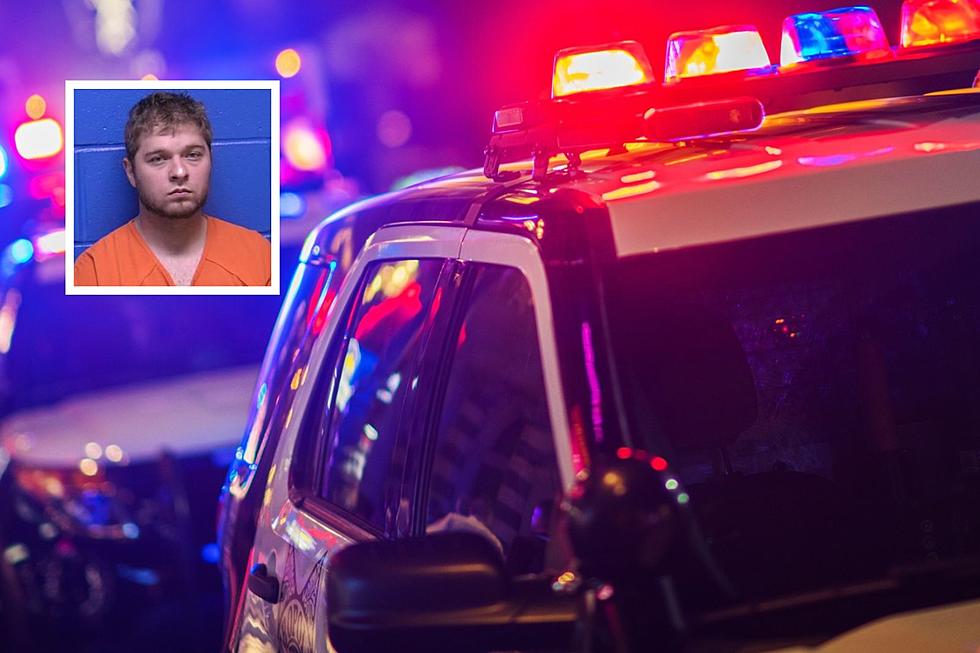 Drunk Driver Shoves Woman Out of a Moving Car in Missoula County
File photo: welcomia, Getty Stock/Think Stock; Mug Shot: Missoula Jail
Missoula, MT (KGVO-AM News) - On May 7th, 2023, at approximately 1:17 a.m., Missoula County Sherriff's Office deputies were dispatched to a disturbance in the 3000 block of Callahan Ct. in Arlee, located in Missoula County. Dispatched advised that a female had reported head injuries and had been taken St. Patrick's Hospital in Missoula by her neighbor. A corporal went to the hospital to meet the female, who was identified as Jane Doe. Dispatch then identified the suspect male as 25-year-old Jacob Young. 
According to court documents, Doe was crying, covered in blood, and holding the back of her head in pain. She also had a decreased level of consciousness. The nurse stated that Doe would need staples for a large laceration to the back of her head and that she likely had a concussion.  
Doe said that she went out drinking with her boyfriend, Young. Doe stated she was very intoxicated and believed Young was too. Young was driving with Doe in the passenger seat, and they started driving back home toward Callahan Ct.  
Young Shoves Doe Out of the Moving Car
Doe said Young was mad at her for making him leave the bar earlier than he had planned. Doe said Young got in her face while driving and was screaming at her. Finally, as the two neared home, Young said he was done, unlocked the doors to the truck, opened the passenger door with one hand, and shoved Doe out of the moving vehicle. Doe said she felt immediate pain that she described on a pain scale as a 10. Doe said the pain was in her head and she didn't remember much after that except hearing Young's truck speed away. 
Young was located using tracking data on Doe's phone that had been left in Young's truck. Young was in the Area of Ashby Creek Rd. and Wallace Creek Rd. and was thought to be driving a maroon Ford F-250. At approximately 3:36 a.m., a deputy observed Youngs's vehicle and immediately activated emergency lights in front of the truck to stop it.  
Young Refuses to Stop and Flees
The vehicle aggressively accelerated and went around the deputy, nearly striking his patrol car. The deputy then activated his siren and turned around to pursue the vehicle. The deputy said Young was accelerating aggressively and driving very recklessly. As Young approached a wide spot in the road he was confronted by a Missoula Police Department Sergeant and stopped his vehicle. 
Young refused commands initially, which necessitated use of a taser, putting him in handcuffs, and securing him in a patrol car. Deputies observed several Twisted Tea cans in the vehicle, some of which were open. Young was read the implied consent statute and agreed to provide a breath sample. Young was also read his Miranda Rights and agreed to be interviewed regarding the incident.  
Young Provides a Statement
Young indicated that he was aware the deputy was attempting to stop him when he activated his lights, but he did not want to stop. After being cleared by medical at St. Patrick's hospital, Young was taken to the jail for DUI processing where he provided a breath sample at 5:17 a.m. His Blood alcohol result was .118.  
The MCSO Corporal spoke to Young who stated he was downtown at a bar with Doe and that he got drunk and got in a fight with her. Young stated that as he got close to their home he stopped the truck, walked around his vehicle, opened the passenger door, and asked Doe to get out.  
Young stated that Doe started pushing him, so he pushed back and she fell backwards on the pavement. He said he then got back into his truck and watched Doe get up as he drove away. Young denied seeing any injuries on Doe. When confronted with Doe's substantial injuries, Young stated that "she'll drop the charges." 
Young was placed under arrest and was transported to the Missoula County Detention Center. He is currently being charged with felony criminal endangerment, partner or family member assault - first offense, driving under the influence - first offense, fleeing from or eluding a peace officer, and reckless driving. On May 9, 2023, Young made his initial appearance in Missoula Justice Court and his bond was set at $25,000. 
The information in this article was obtained from sources that are publicly viewable. 
LOOK: The 25 least expensive states to live in
More From Newstalk KGVO 1290 AM & 98.3 FM