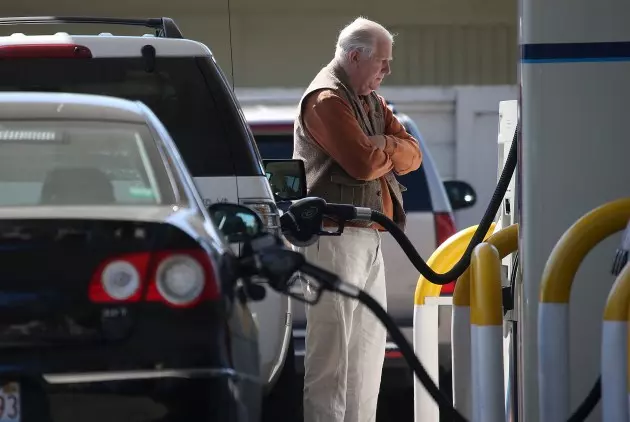 Severe Hurricanes Could Impact Gas Prices in Montana
Getty Images/Justin Sullivan
Gasoline demand in the United States has declined for four straight weeks. Patrick DeHaan is the head of petroleum analysis at GasBuddy and he said that is not uncommon as winter approaches. The national average price of gasoline has fallen about two cents per gallon in the last week, averaging $3.15 per gallon today.
"I think more of the decline will probably happen in late September. Of course, there are some hurricanes that may impact things. Hurricane Ida had an impact a couple of weeks ago. Some of the oil production in the Gulf of Mexico was offline because of Ida. Refineries have started to return to production, but that was a major storm that caused a lot of outages."
DeHaan said there is a new incoming storm that could also impact prices at the pump.
"Now we have tropical storm Nicholas," DeHaan said. "Even though it is a small and weak storm, it could drop as much as half a foot to a foot of precipitation in Houston, which is an area also home to dozens of major refineries. That is something we are watching there. Moving into late September and early October, once we are away from the peak of hurricane season, I think we should see prices decline because demand tends to cool off in the fall. We also switch back to cheaper winter gasoline and that is starting this Thursday."
Montana gas prices currently average $3.30 per gallon, which is $1.05 per gallon higher than a year ago. DeHaan said prices are all over the map right now across the state.
"There is a Costco in Bozeman at $3.09 and there is Costco in Billings at $3.04, which is about 20 to 25 cents under the statewide average. Of course, if you are in some of the more touristy areas, as many folks know, prices are about 30 cents higher than the average. There are stations at $3.59 in West Yellowstone and one station in St. Mary charging $3.99 a gallon."
LOOK: Here is the richest town in each state
Just saying the names of these towns immediately conjures up images of grand mansions, luxury cars, and ritzy restaurants. Read on to see which town in your home state took the title of the richest location and which place had the highest median income in the country. Who knows—your hometown might even be on this list.
LOOK: Here are the 10 US golf destinations with the most courses per capita
Discover where you can find the best access in the country for your pick of courses, the unique terrain that lends itself to world-class golf, and what makes select clubs noteworthy.
More From Newstalk KGVO 1290 AM & 98.3 FM