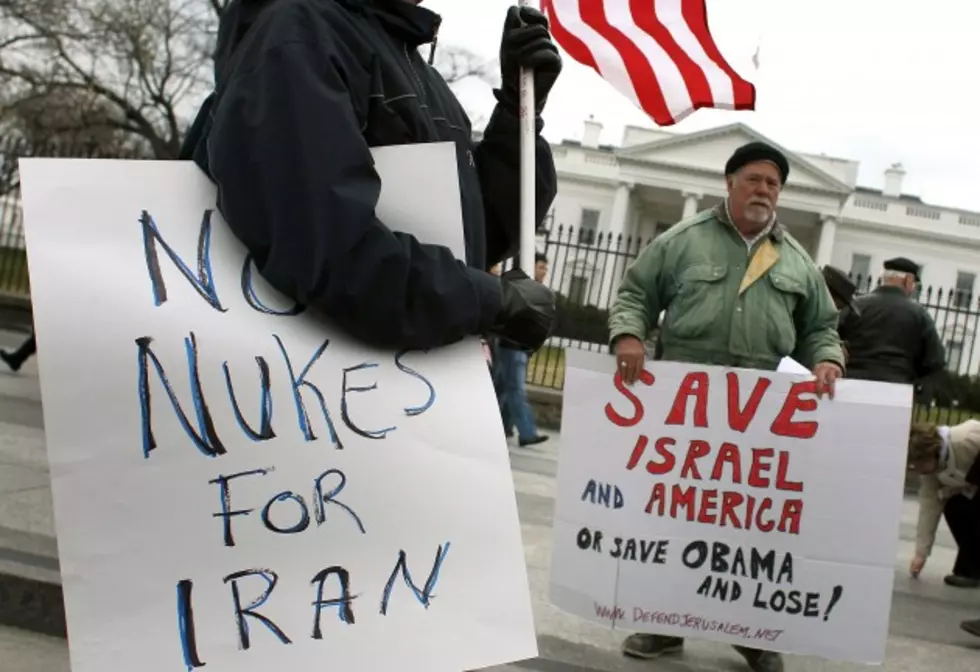 Senator Steve Daines Encourages President Barack Obama to Ensure Agreement Ends Nuke Threat with Iran
Photo by Mark Wilson/Getty Images)
Members of the U.S. Senate sent a letter to the Islamic Republic of Iran on Monday explaining Congress' role in making treaties. Judging by comments made by Montana Senator Steve Daines, the letter appears to also be intended for the Obama Administration...
"President Obama is setting a dangerous precedent by negotiating with a leader that is a state sponsor of terrorism," Daines said. "I think we need to ensure that any agreement will completely end the threat of a nuclear armed Iran. The letter reminds the Iranians that any agreement not ratified by Congress can be easily undone by the next president."
Daines expressed fears that the negotiations were putting America at risk.
"My number one goal is to ensure that Iran does not have nuclear capabilities," Daines said. "An agreement that does not lead to a nuclear-free Iran will undermine our allies in the Middle East and our security right here at home. I think we need to make President Obama stand up and make America safe."
The U.S. began bilateral talks with Iran back in August and a deadline for a deal is scheduled for July 1 of this year. At the moment, an interim agreement is in place.
More From Newstalk KGVO 1290 AM & 98.3 FM