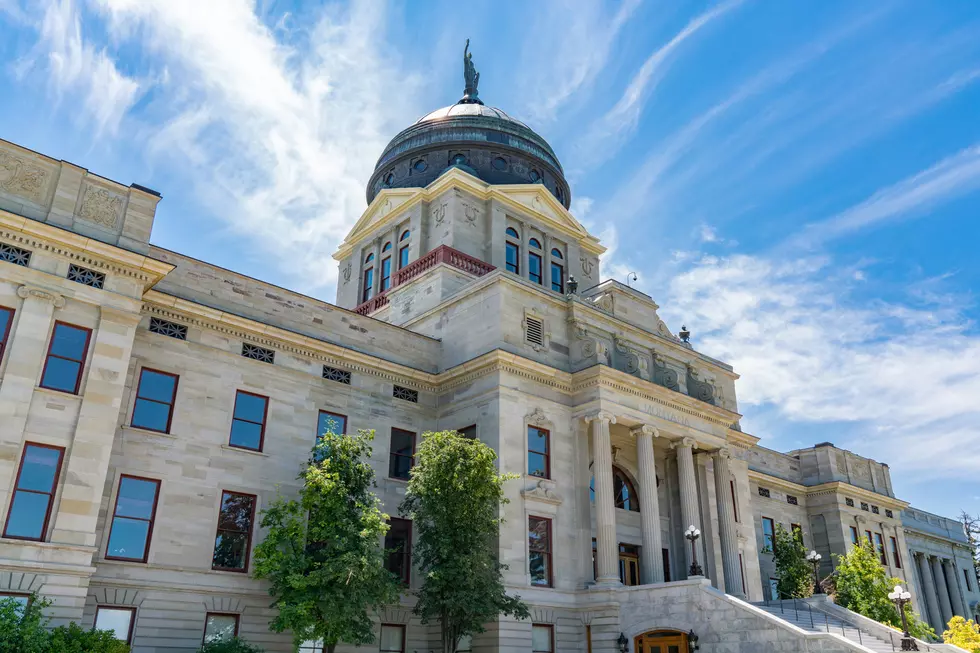 Senate President on Starting the Montana Legislative Session
Credit: pabradyphoto
Missoula, MT (KGVO-AM News) - Now that everyone has successfully located their seats in the Montana House and Senate, legislative leaders are getting the process underway for the 68th session in Helena.
KGVO News spoke to Senate President Jason Ellsworth this week on how the process works.
There's a Republican Super Majority this Session
"I think we're well organized," began Ellsworth, a Republican from Hamilton. "We're getting some bills moving right now, of course, in our first week. You know, you have to get bills before the committee before they can even be heard on the floor. You've got about a week of just transition, and then people are also getting familiar with being in the Senate because we've got some new senators who are freshmen. In addition, we also have people that even haven't served in the House. So it's getting used to the procedure as well."
One of the topics at the top of everyone's agenda is what to do with the over $1.5 billion in excess income tax that has been collected, however, Ellsworth said he believes the amount is much higher.
Would you Believe $2.5 Billion in Overpaid Income Taxes?
"First off, I would say it's significantly more than that," he said. "It's a lot more money than $1.5 billion. I think we're looking at up to $2.5 billion or somewhere in that neighborhood. I can tell you exactly what we do agree on, which are our Republican values, and that means getting this money back to the citizens. We don't want to grow government. Obviously, we have obligations that need to be met, and we've got to meet those obligations, but this is money that belongs to the people, so we want to make sure that money is given back to them."
Another tax that requires work is the increasing amount of property taxes, which Ellsworth said is primarily a local issue.
"There are a lot of people out there that are suffering because of property taxes," he said. "However, it's really hard to explain to people and help them understand that property taxes are really a function of local government and not state government. Actually, I believe we put out more money than we collect in the 95 mils to local governments, so we want to be responsible with that and make sure that it goes back to the people that have paid into the system."
Ellsworth says he hopes for a Calm and Orderly Legislative Session
Ellsworth, noting the rancor currently occurring in Washington D.C., said Montanans want to work together in the state legislature.
"This is not Washington D.C.," he said. So it's important to be having input from the other side of the aisle and then looking at what their suggestions are. I think we're all going to take a look at it. There are 150 legislators. Now, we have 102 of those seats, but we don't ride roughshod. So I think there's a natural process for everyone to have input."
The state legislature will run for 90 days and adjourn in April.
103 iconic photos that capture 103 years of world history
Stacker
gathered some of the most iconic images from the past 103 years, beginning in 1918 and leading up to 2020 during the COVID-19 pandemic.
LOOK: The biggest scams today and how you can protect yourself from them
More From Newstalk KGVO 1290 AM & 98.3 FM