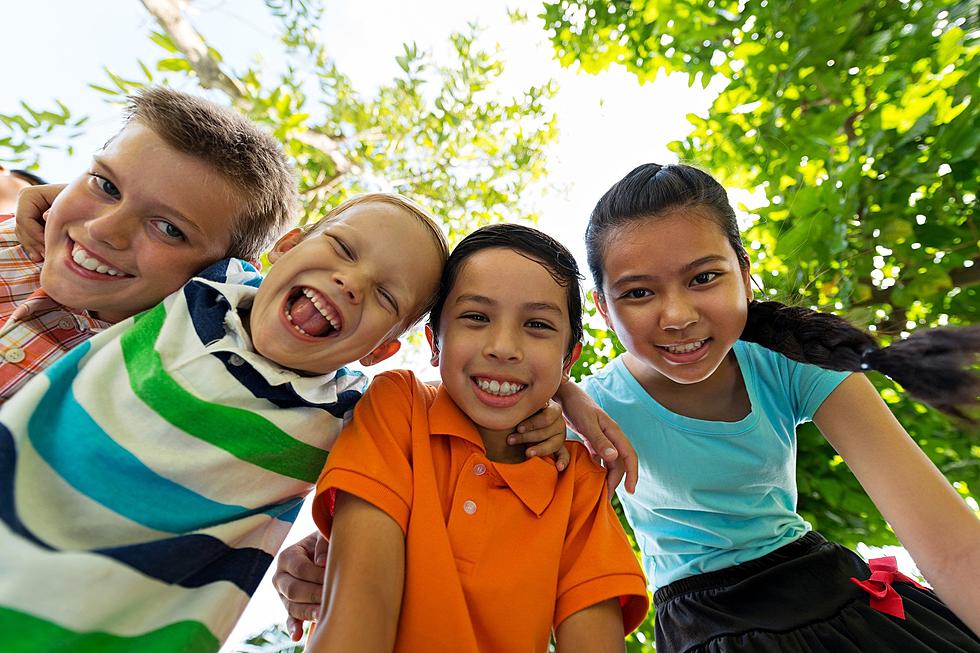 See the Smiles! MCPS Goes to Masks Recommended Only Monday
DragonImages
An unfamiliar sight will greet teachers and students at Missoula County Public Schools on Monday; smiling faces.
Superintendent Rob Watson made the surprise announcement on Friday afternoon, after receiving new guidance from the Centers for Disease Control and Prevention.
"As of Monday we're moving from our requiring mask policy to where they are recommended and optional for students and staff, based on CDC guidance that came out today," said Dr. Watson.
Watson said the CDC announcement caught school officials a bit off guard with Missoula fitting into a new COVID classification.
"At one o'clock today the CDC came out with some new guidance on how they categorized communities," he said. "They base their metrics not only on case counts, but also hospitalizations and some other factors. But the long and the short of it is they reclassified Missoula County as medium risk rather than high risk, and that was the determining factor. They basically said any county that's in a medium risk category was not required to have masks indoors, so that that was a real trigger factor that changed it for us."
Watson said it was a shock to see the CDC recommendation, but he immediately made the announcement pertaining to masks on Monday.
"I think all of us are still a little bit shocked that things changed that quickly," he said. I mean, I know the CDC had been talking about changing their numbers but it all came out at one o'clock today and we had to react pretty quickly and make some decisions before 4:00 p.m. and I think everyone was just kind of feeling a little bit shocked to see things change that quickly. But you know, that's been the nature of the pandemic is that things kind of change overnight it seems, so I guess we're kind of getting used to that."
Watson acknowledged that some parents and students may still feel more protected by wearing masks at school.
"Of course they'll probably still be some kids that feel more comfortable wearing masks because COVID is still in our community, which is fine," he said. "We want to be clear with our parents as well that it's not necessary that they don't have to go without masks. They can still wear them if they want to, but there'll be a lot of kids I'm sure that will be glad that they don't have to."
As far as other COVID policies such as children not being allowed to access their lockers, Watson said MCPS is taking the reduction of COVID protections one at a time, and they will all be reviewed as the remaining weeks of school roll on. But, Watson said he is looking forward to seeing smiling faces starting Monday.
Airbnb Offers a Stay at This Awesome Cottage in Bonner, Montana
As the listing says, "Reconnect to nature at this transforming, off-grid, PET-FRIENDLY forest oasis." It's a tiny home in the middle of the woods but just a short trip away from many activities and destinations.
Fun Indoor Activities Around Missoula to Entertain Your Kids
Looking for some entertainment while the winter weather keeps the kids inside? Here are a few indoor activities around Missoula that will help pass the time.
Animals in Montana - Looking at You
View photos of Montana wildlife who have noticed that someone is taking their photo.
More From Newstalk KGVO 1290 AM & 98.3 FM