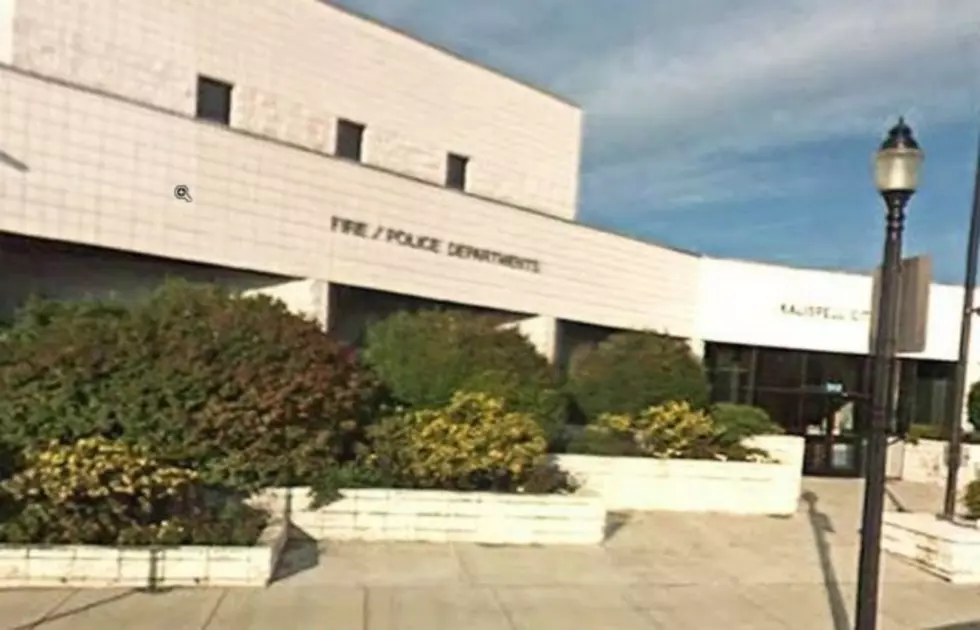 Second Day of Jordan Graham Trial Focuses on Inconsistencies in Recorded Interviews of Graham With Authorities
Screenshot via Google Maps
Part of the focus of the second day of the Jordan Graham trial was a review for the jury of past interviews with authorities. During one interview in particular, conducted by Detective Cory Clark at the Kalispell Police Department on July 10, Graham appears to be very uncomfortable as Clark tries to hammer down the "inconsistencies" that law enforcement had found with her story.
At this point in the case, Graham arrived at the Kalispell Police Department with her mother (who is also in the room during the interview) to bring some new information to help with the case. The information is a very vague text from someone named "Tony."
Immediately upon reading the text, detective Clark announces that it "seems kind of sketchy" and prods for more information about who Tony might be.
The point of intrigue of the video isn't necessarily the repeat of the same story that Graham had told others about her husband disappearing to go "joyriding with out-of-town buddies." Instead it is the uncomfortable nature of Graham in the interview room as she tells her story.
At multiple points during the interview, Clark left and Graham said to her mother, "I want to go... I want to go." At one point she even broke down in tears.
Cody Johnson's Friend Spurs Police to Bring in Jordan Graham
Chad Zimmerman was called as the first witness to testify after the morning recess. A 15-year veteran of the Kalispell Police Department, Zimmerman called Graham to have her meet with him at the station after he received some more information about her husband's case.
Zimmerman filmed and recorded audio during the interview. He did not read Graham her rights, but he did inform her that she wasn't under arrest, that she didn't have to answer any questions she didn't want to and could leave at any time.
"At that point she wasn't a suspect in the crime," said Zimmerman, adding that there were some suspicions and additional information had come forward.
The interview began at about 7:13 p.m. July 9, 2013. Zimmerman had Graham take him through the sequence of events, which she recounted to him.
Graham told him that the night of Johnson's death that she and Johnson had attended church at the Faith Baptist Church and then went to Dairy Queen with some friends from church and then they went home. When asked if she and Johnson had been arguing, she said they had not been.
Graham said that while they were at home Johnson received a phone call from someone and he became very upset, but wouldn't tell Graham who the call was from or why he was upset. She said she assumed it was from a person named Jose who she said owed Johnson money, and he was upset with. Graham said that Johnson had an app on his phone that cleared all phone call and text message history, so even after his disappearance she wasn't able to confirm this until she saw his phone records.
Graham said that she and Johnson then left the house for about a half an hour. When they returned she realized that she had forgotten her phone charger at the house where she was a nanny and he urged to go get it and said that they would watch a movie when she returned.
However, when she returned she said that Johnson had sent her a text message saying that some friends from Washington were in town and he wanted to go for a car ride with them before they left. There was no record of anyone else calling or messaging after the phone call that upset Johnson earlier in the evening. Graham offered that Johnson's friends may have just dropped by on their own. She said this was possible even though they'd only lived in the home for a couple of weeks because Johnson had told "everyone in town" where they were moving to even before they lived there.
During the taped interview, Zimmerman asked Graham about Johnson's phone habits and how often he keeps it with him. She said that "he sleeps with his phone next to him," and went on to agree that it was odd that he left his phone at home that night.
Graham said that she didn't know that her husband hadn't shown up for work that day until she called his boss, Cameron Fredrickson, who is also his best friend, because he was repeatedly calling Johnson's phone. Graham said that Fredrickson told her that he called Glacier National Park to get in contact with the rangers and also called the hospitals. Johnson's mom also made calls. Graham said that she didn't call any authorities because Fredrickson told her to stay out of it and that he would handle it. She also said that she eventually tried to get in touch with the Kalispell Police Department to make a missing person's report, but that they wouldn't let her until he had been missing for 48 hours.
(A Kalispell police officer was called to the stand during the trial later the same day this video was shown to answer on whether that was indeed a standard rule, and the officer said it was not their policy to make people wait 48 hours prior to filing a missing person's report.)
When Graham finished her story to Zimmerman during her interview he addressed the fact that he did not fully believe her.
"I'm getting some inconsistencies with what you're telling me," said Zimmerman, adding that others interviewed had different stories.
He went on to ask her to be honest with him, and then stressed the importance of that honest.
"I'm getting the feeling that there's more," Zimmerman said.
He said, "Like more facts to this case."
Zimmerman went on to ask her if she and Johnson had fought much since being married. Graham told him that they hadn't had any real fights, just a small one about the pronunciation of the name of a street.
After the video of the interview concluded, Zimmerman was asked if he attempted to get in contact with Jose, the person Graham mentioned Johnson was on the phone with when he got upset. Zimmerman said that when he called Jose was at the hospital with his wife who was about to have a baby, but said he would leave and meet him at the police station if necessary.
Zimmerman told him that wasn't necessary. Jose did recount his last phone conversation with Johnson to Zimmerman. He said it was very brief and he just told him that he returned a torch wrench that he borrowed, and Johnson said thanks. Zimmerman said that after speaking with Jose that he no longer felt it was necessary to investigate him any further.
Zimmerman also briefly discussed his interview with Fredrickson and confirmed that he did tell Zimmerman that he broke into Johnson and Graham's home to see if anything had gone array at the house, including if there were any "bloody rags." Fredrickson also expressed to Zimmerman that he felt Johnson had changed since being in the relationship with Graham.
Zimmerman's testimony was wrapped up with questions regarding his interview with Graham and the level of honesty he felt she was giving.
"I definitely felt that sh was being less than honest," Zimmerman said.
He said he could tell that there were some untruths and the she was "uncomfortable" telling her story.
"At that point, I had no way of telling how much of the story she was telling was true and how much was untrue," Zimmerman said.
More From Newstalk KGVO 1290 AM & 98.3 FM