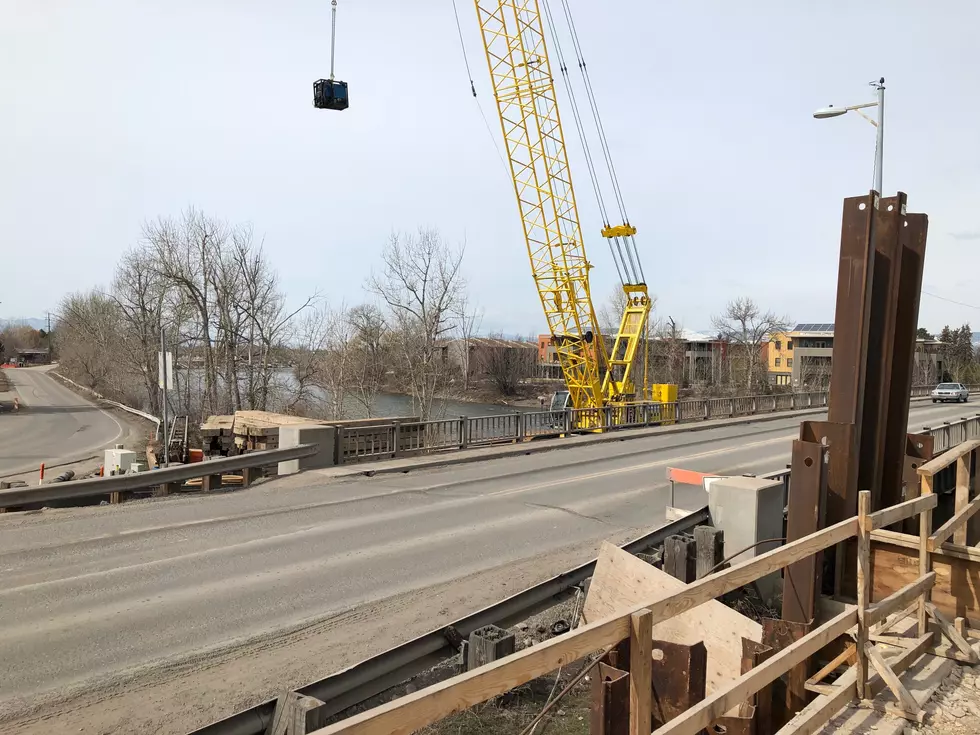 Missoula's Russell and Broadway Project May Cost $40 Million
Credit: Peter Christian
Missoula, MT (KGVO-AM News) - The Russell Street corridor remodel and construction project continues, with plans that are tentatively projected to start construction in 2027 at a projected budget of between $30 to 40 million.
KGVO News spoke with Bob Vosen, District Administrator for the Missoula District of the Montana Department of Transportation about the design project that contains Russell Street between Dakota and Mount, along with West Broadway between Toole Avenue and Mullan Road.
The Russell Street Redesign and Remodeling Project will Continue
Vosen provided an understatement about the massive project that continues now that the Russell Street Bridge has been completed.
"It's a key route through Missoula," began Vosen. "We've put together a great project but it was only roughly half of the work that needs to be done, so we're trying to continue on with getting the rest of the corridor completed."
Vosen laid out a step-by-step process of the massive, projected years-long project.
"What we have left to do is just to continue south from Dakota in the Milwaukee way. Mount Avenue actually is where the connection point is, but our project actually ends at Dakota, and then it goes south all the way to Mount Avenue where it goes across the tracks."
It's Going to Take Several Years before Construction will Begin
According to a press release from the Montana Department of Transportation, construction will not occur for between three to five years while funding is acquired and a design for the project is finalized.
"We're shooting to have the final design completed by the end of 2024, with construction soon thereafter," he said. "Without having a final design, we've got some rough budgets, but we need to hammer that out and find out with our escalating project costs and not knowing all of the finer details, it's hard to figure out exactly what that budget is going to look like."
Vosen was able to provide a very rough estimate of the project's total budget in today's dollars.
The Projected Budget could be between $30 and $40 million
"Between the two projects, we're probably somewhere around, I'm going to throw out a number. $30 to $40 million worth of work is probably kind of a ballpark number that I could give. And currently, we have scheduled for the fiscal year 2027 for construction, that's our goal."
Consultants with the Montana Department of Transportation will identify adjacent businesses and landowners this winter when survey activities will begin.
Contact becca@bigskypublicrelations.com for regular updates and questions about the project, or call the project hotline at 406-207-4484.
28 Missoula Businesses That Opened, Changed Ownership, or Changed Location
Yes, there has been a lot of change with Missoula businesses since 2020. Here is an idea of the business growth that has taken place.
24 Closed Missoula Businesses We Wish We Could Bring Back
We asked Missoulians which of their favorite businesses that have closed down would they like to see make a triumphant return. Here's what they came up with.
More From Newstalk KGVO 1290 AM & 98.3 FM