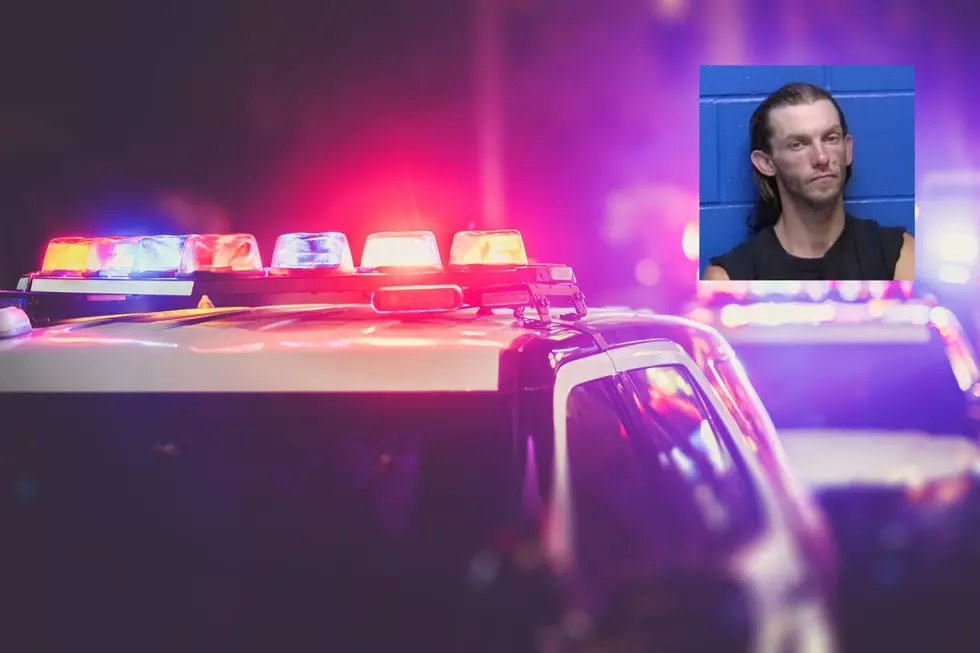 Reserve Street Camper With Warrants Gets Caught With Meth
File photo: welcomia, Getty Stock/Think Stock; Mug Shot: Missoula Jail
On September 20th, 2022, Missoula Police Department officers responded to the report of a disturbance behind a building in the 4800 block of North Reserve Street. When the officer arrived, he met with the reporting party who said that he heard a male and female arguing loudly in the woods behind the construction site where he was working.  
As the officer was speaking with the complainant, a male, later identified as 32-year-old Joshua Hensyel, walked out of the woods. According to Police Public Information Officer Lydia Arnold, Hensyel was yelling and was visibly upset. 
"Officers spoke with him and when he calmed down, Joshua provided them with a name," Arnold said. "Later in the investigation, Joshua stated he had provided a false name to the officers and a false date of birth. During the preliminary investigation, officers were able to speak with all involved parties and witnesses. They learned the argument was over camping." 
Court documents indicate the officer observed that there was blood on the bridge of Hensyel's nose along with a small abrasion. Hensyel said that he and his girlfriend were living in the woods behind the work site and that they had woken up cold, which prompted arguing. He said that the argument was only verbal and that he had fallen as he was trying to leave the camp, causing the abrasion on his nose. 
"One of the involved parties provided the real name of Joshua Hensyel and officers learned he had a warrant out for his arrest," Arnold said. "During the investigation, Hensyel became worked up and uncooperative with officers. As officers placed him into handcuffs, a small bag of a crystalline substance, which officers recognized as methamphetamine, fell from Hensyel's person." 
A true-Narc scan of the substance was performed, which returned presumptively positive for methamphetamine. The State is awaiting the chemical analysis from the State Crime Lab.
Hensyel is currently being charged with felony criminal possession of dangerous drugs and obstructing a peace officer. On September 21, 2022, Hensyel made his initial appearance in Missoula Justice Court, and his bail was set at $25,000.
The information in this article was obtained from sources that are publicly viewable.
20 Impressive Features at the New and Improved Missoula Airport
Missoula's new airport will include large windows for loved ones to watch planes depart and arrive, and the only escalator on this side of Montana! Plus, a keggerator system for the Coldsmoke Tavern.
14 Destinations to Visit With Direct Flights From Missoula
Here's a list of places to visit (and things to do while you're there) with nonstop flights out of the Missoula Montana Airport.
More From Newstalk KGVO 1290 AM & 98.3 FM