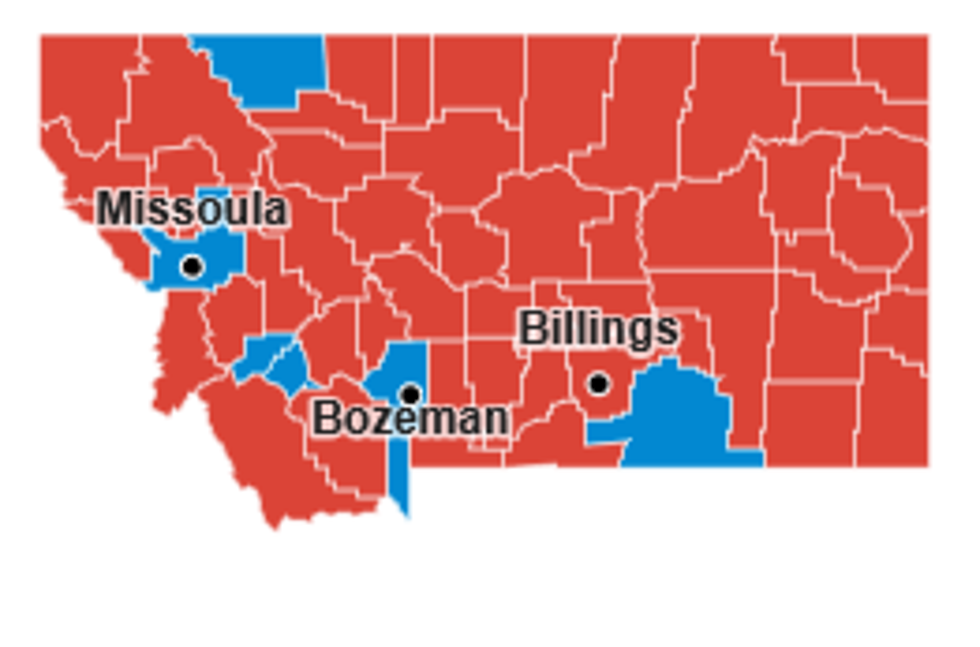 Republicans Claim Montana is Now 'a Red State'
Since 2000, many have pointed to Montana as an example of purple state governance, where both Republicans and Democrats have narrow margins of dominance and share in governmental management. After Tuesday night's election, however, Montana Republican Party Chairman Jeff Essmann says Montana's color has changed.
"I believe we have tipped the state from being a purple state to a red state at this point," said Essmann. "Republicans are in firm control of both houses of the legislature. We have all five seats on the Public Service Commission. We have four out of the five seats on the State Land Board and we just narrowly lost the Governorship."
On paper, the Republican's power in the state legislature looks very similar to how it looked during the last session when Republicans proved to be sharply divided on multiple issues, Essmann believes this session will be different.
"Washington D.C., which is now also under Republican control, the President Elect Trump and both houses of Congress will be significantly different then the policy initiatives that were pursued president Obama," Essmann said. "Because of that, I believe the initiatives that come from D.C. will tend to be issues that will unite Montana Republicans rather than divide us."
Though the state is a lot redder than it was, there are still two very prominent positions held by Democrats: the U.S. Senate seat held by Jon Tester and the Governorship held by Steve Bullock. Essmann says republicans are hard at work to find replacements for those seats as well.
More From Newstalk KGVO 1290 AM & 98.3 FM