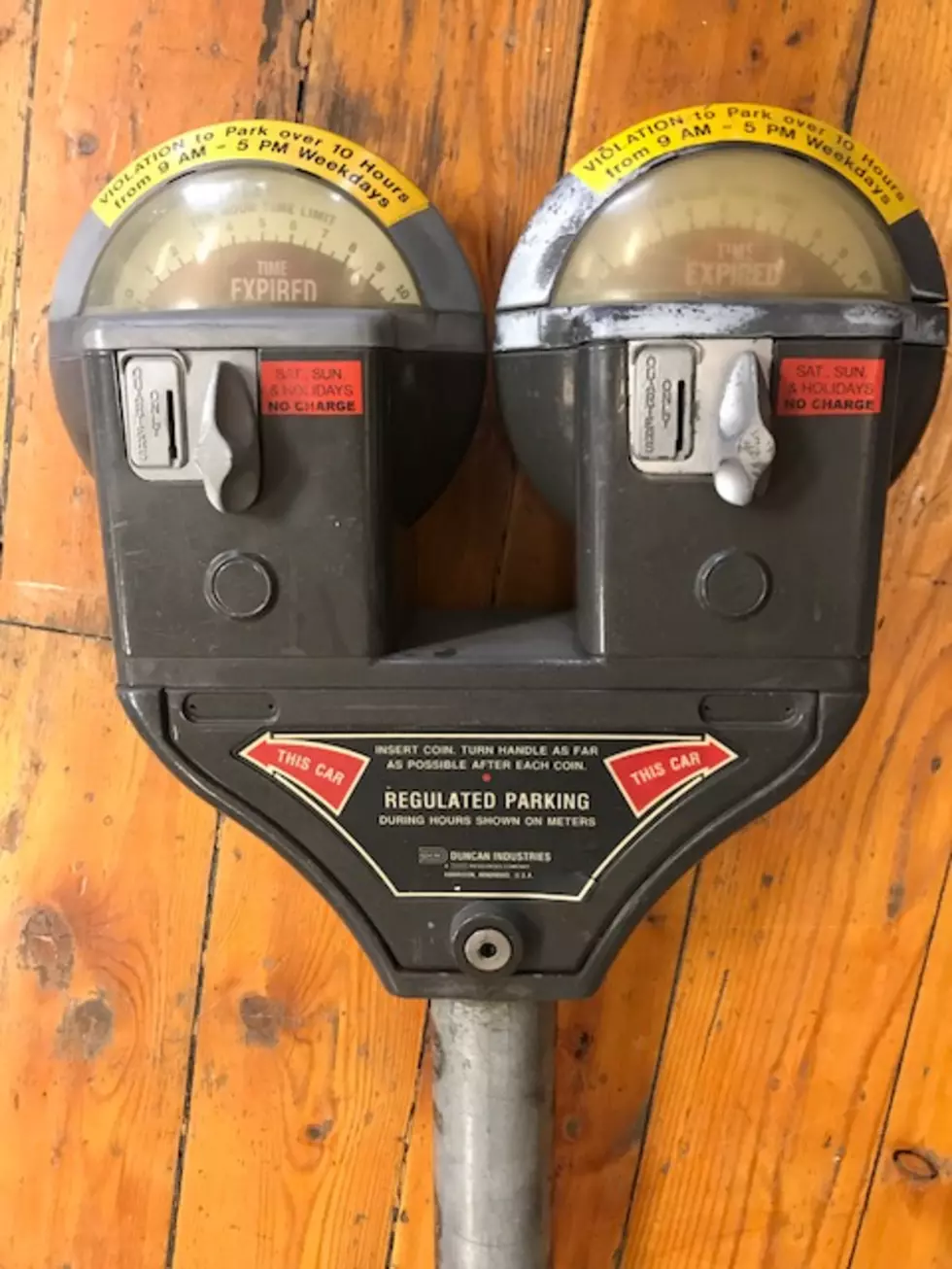 Own A Piece of Missoula – Final Parking Meters to Be Sold
missoula downtown foundation
Aw the memories. Seeing the flashing light of the meter attendant's patrol cart, and running out to your vehicle like a little kid on Christmas day. It is sad to see that day come to a close.....Okay, I may be laying the sarcasm on a little thick. But, if you would like to own a piece of downtown Missoula. Here is your chance.
The Missoula Downtown Foundation will sell the remaining "retired" parking meters from Downtown Missoula on Saturday, October 28. The parking meter sale will take place in the Park Place Parking Garage at the corner of Front and Pattee streets in Downtown Missoula on Saturday from 9 am to 1 pm. The meters were removed in 2015 and gifted to the Missoula Downtown Foundation by the Missoula Parking Commission.
"We have been pleasantly surprised by the number of people interested in owning part of Downtown Missoula's history. Through parking meter sales, we have generated over $25,000 for Downtown improvements," said Linda McCarthy, Executive Director of the Downtown Missoula Partnership.
"We have just 120 double-headed meters left to sell, so this will be the last opportunity for the public to purchase a nostalgic piece of Downtown Missoula's past."
Folks can view and purchase parking meters inside the Pattee Street entrance to the Park Place Parking Structure, located at 201 East Front Street in Downtown Missoula.
All meters are double-headed, mounted on poles and weigh over 50 pounds.  The reduced price is $75 each or 2 for $100. Cash and credit card payments will be accepted, and meters must be picked up at time of purchase. Funds from the sale of the parking meters will be directed towards Downtown improvements, including holiday décor infrastructure, Caras Park improvements, and wayfinding.
"We understand some buyers may wish to have keys to unlock the meters.  Because this model of meter is still used in some cities, we are not able to unlock them or provide keys," added McCarthy.
The Missoula Downtown Foundation is a 501(c)(3) non-profit organization dedicated to supporting and promoting Missoula through enhancement of Downtown, now and for future generations.  For more information, contact Karen Snow, Director of Giving, via phone (406-543-4238) or email (karen@missouladowntown.com).
More From Newstalk KGVO 1290 AM & 98.3 FM