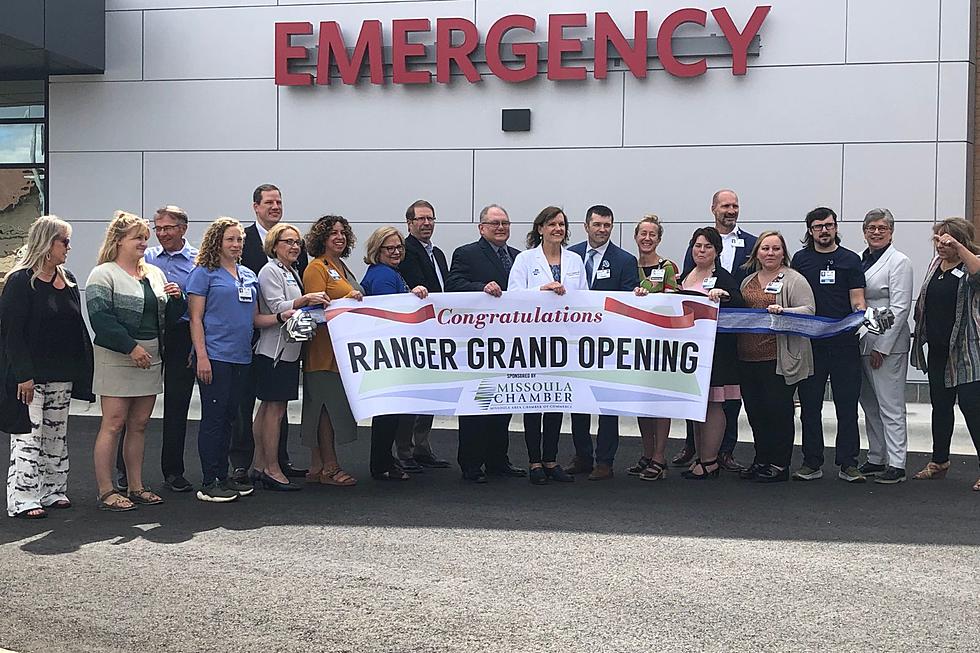 $14 Million ER Opening Celebration at a Missoula Hospital
Credit: Peter Christian
Missoula, MT (KGVO-AM News) - On Wednesday, Missoula Community Medical Center showed off its new state-of-the-art $14 million Emergency Department to dignitaries and the media at a special 'gauze cutting' ceremony, echoing another grand opening at CMS many years ago.
KGVO News spoke to Community Medical Center's CEO Bob Gomes who provided details about the new addition.
Community Medical Center Celebrates their New $14 Million Emergency Department
"As the community grows, we always look for what we need to do to grow with the community," began Gomes. The old emergency department had 13 non-private beds, and today we have an expanded emergency department for the growth of the community with 20 private beds in a beautiful facility, and it's just a great investment here in Missoula. It's taken us three years to come this far. I always equate it to flying a plane when you build it, so we've been doing a lot of construction while we continue to operate the emergency department, and it's a little over $14 million that we've invested."
ER Medical Director Nancy Trangmoe, MD, pointed out the different treatment areas within the spacious new Emergency Department.
Dr. Trangmoe Pointed out the Special Features of the new Facility
"We have behavioral health specialty rooms, which unfortunately has become a large percentage of our population," said Dr. Trangmoe. "We have a bariatric sensitive room to help those patients be better cared for. and our trauma facility is adjacent to our imaging area, and in the original design of the emergency department many, many years ago, those technologies didn't even exist. That's why we have crafted this place to reflect the future and the present and all the technology that exists today."
Dr. Gomes said the new ER will be able to serve all patients with urgent medical needs, whether a minor problem or a major trauma.
"We've set this up so that we have two different sections of the emergency department," he said. "We have what we call a fast track, because a lot of times people will come to the emergency department that don't have a trauma and don't need to be admitted, and they want to get in and out, right? And so we've set that up so we can get them in and out, take care of them appropriately, and get them home where they want to recover. Then we have this section that we're in here that's beautiful. It's equipped for trauma, those acute emergencies whether you're having a heart attack, a broken bone, whatever, and that's really how we want to operationalize it so we take care of the patients quality-wise, safe- wise and also efficiently."
Patient Privacy after Three Years of Construction was Important
Dr. Trangmoe said after three years of construction that giving patients the space they need for treatment was of utmost importance.
"Patient privacy," she quickly said. "Really, I'm very excited for each and every one of my patients to have that luxury of privacy, but also to provide that excellent care with the best tools possible. We've been provided that by our administration, which we're super appreciative of. It has been a long time coming and anyone who knows me on the medical staff knows that I have been keeping this on the table for year after year after year after year and to see it come to life is a dream come true."
The events were highlighted by a Life Flight landing and a 'gauze-cutting' ceremony to officially declare the new ER open for patients.
LOOK: Highest-paying jobs in Missoula
Stacker
compiled the highest paying jobs in Missoula, MT using data from the U.S. Bureau of Labor Statistics.
More From Newstalk KGVO 1290 AM & 98.3 FM