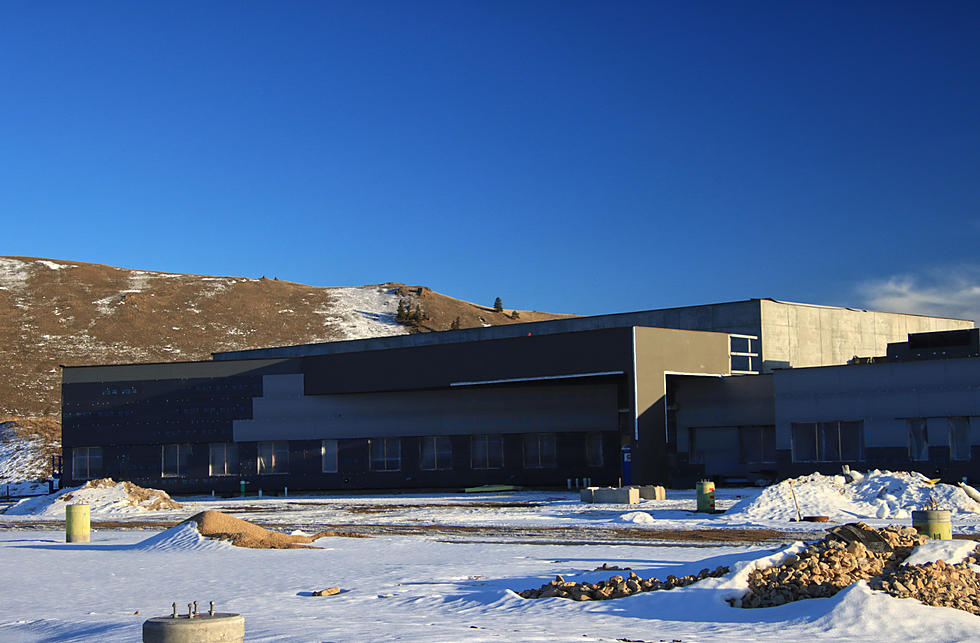 New Lolo School on track for August move-in
Dennis Bragg photo
School leaders say everything is on track for students and teachers to move into the new Lolo Elementary School by late summer, and be ready for classes in the new building in the fall.
And the supply chain problems that have plagued other major construction projects in recent months aren't going to "derail" that schedule, thanks to efforts to secure major components ahead of time.
Ground was broken on the new school on Farm Lane last year, and now the exterior of the building is in place as crews begin finishing the interior and major systems in the new building.
"Everything appears to be on track to move in mid/late August and start school just after the Labor Day holiday," Lolo School Superintendent Dale Olinger told me this week. "Jackson Contractor Group, our general contractor, is comfortable with the timeline and our school board will be setting next year's school calendar later this week."
Olinger says there are a "lot of moving parts right now" 
"The facility is progressing in stages, so as one trade completes an area and moves on to another area of the building, a new trade comes in behind. We have mechanical, electrical, and plumbing trades on site, along with interior wall & pipe insulators, sheetrock/tape/mud work, low voltage wiring installers, and exterior siding work. Painters and concrete polishers aren't too far behind."
That means the site is staying very busy as the weather eases into spring with as many as 30-to-40 people working there on an active day.
Supply chain issues haven't been a major problem
"Jackson CG and our Board of Trustees made some strategic decisions that helped us get structural steel secured early, followed closely by HVAC and other long-lead items," Olinger explains. "With the exception of a few electrical components that might be delayed, we're not anticipating too many hiccups in the supply chain. Jackson CG has adapted to the few delays we experienced so they didn't hold up the overall construction progress."
Olinger says the plan is to use four days at the start of June to begin packing up at the old campus on Highway 93 in anticipation of the move. Then, in early August they will start staging materials in the gymnasiums, followed by the actual classrooms and teaching spaces.
The district will be publishing details as the calendar is firmed up so families can plan for the changeover.
READ MORE: Lolo School inks deal for old campus
21 Unique Courses at the University of Montana
Here are 21 unique courses that I bet you didn't know were offered at the University of Montana.
More From Newstalk KGVO 1290 AM & 98.3 FM