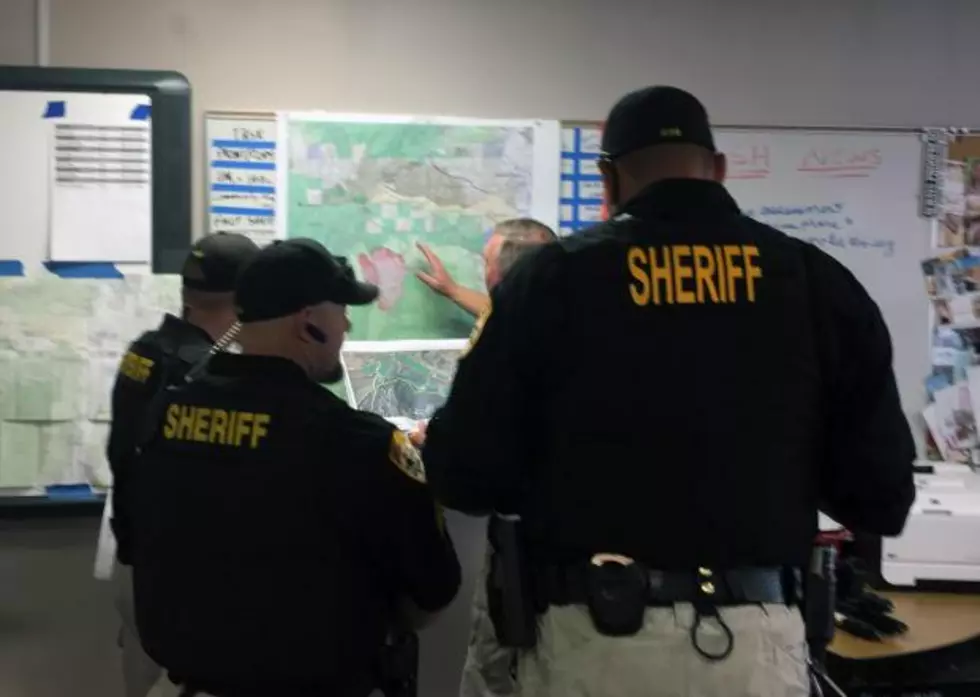 New Evacuations Ordered In Lolo Peak Fire – Highway 12 Roadblocked
Sheriff's Deputies
NBC Montana reports that the Ravalli County Sheriff's Office issued a new evacuation order Wednesday night for residents near the Lolo Peak Fire.
Ravalli County residents west of Florence Carlton Loop south to One Horse Creek Road and west of Highway 93 from One Horse Creek Road to Sweeney Creek Loop are now under a mandatory evacuation order, which means they should leave their homes immediately.
The area includes Sweeney Creek Loop north of and including Outback Road, Woodtick Hollow, Sweeney Creek Trail, Upper Sweeney Creek Loop, Hill Drive, Koepplin Lane and Smith Fork.
Officials cite dangerous fire behavior as the reason for the order.
A Red Cross evacuation shelter is open in Missoula at the University Congregational Church, 405 University Ave.
The sheriff's office asks evacuated residents to check in at the Ravalli County Search and Rescue command van at the Super One parking lot in Stevensville.
Residents can call 406-375-6650 with any questions.
Earlier Wednesday the Missoula County Sheriff's Office set up a road block at Highway 12 and Mill Creek Road.
The sheriff's office posted the following to their Facebook page: "This means a road block is in place and should any residents be off their private property at any time they will be escorted to the end of the road block and not allowed back in."
"Offensive or threatening behavior toward firefighters by residents who have chosen not to leave under the evacuation order will not be tolerated. The work that is being done by firefighters is dangerous and time sensitive, please be patient and allow them to help us protect our community," the Missoula County Sheriff's Office said.
More From Newstalk KGVO 1290 AM & 98.3 FM