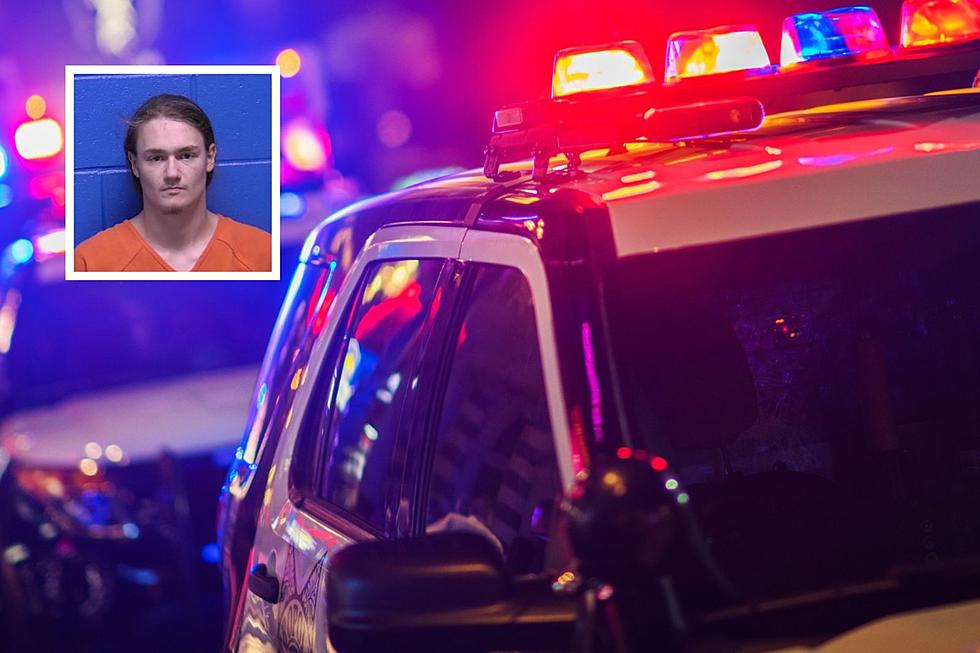 Motorcyclist Revs Engine at Missoula Police, Crashes Bike Later
File photo: welcomia, Getty Stock/Think Stock; Mug Shot: Missoula Jail
Missoula, MT (KGVO-AM News) - On September 4, 2023, at approximately 8:49 p.m., a Missoula Police Department officer conducted a traffic stop on Brooks Street. While at the traffic stop, a black motorcycle revved his engine while staring at the officer with what appeared to be the intent to obstruct his other traffic stop.  
The revving of the engine was so loud and distracting that the officer had to pay attention to him instead of his other traffic stop. The motorcycle rider was also staring at the officer. The officer advised dispatch and other units of the motorcycle's actions to see if anyone could locate him for obstructing a peace officer. Another officer said that the same motorcycle rider did that to him during his traffic stop. 
The officer heard over dispatch that another officer had just locked a motorcycle driving at 141mph on Brooks Street from Blue Mountain. At that time, the motorcycle passed the officer near the Brooks Street entrance to Wal-Mart. The motorcycle had slowed down and appeared to be obeying all traffic laws.  
The officer noticed that this was the same motorcycle that was revving its engine at him during the other traffic stop. The officer attempted to catch up to the motorcycle on 23rd Avenue, but the motorcycle was exceeding the posted 25mph speed limit and was traveling approximately 60mph. 
The officer activated his emergency lights. The motorcycle immediately accelerated and almost struck a vehicle. According to court documents, these actions of passing in a no-passing zone on a corner at triple the speed limit with other vehicles and pedestrian traffic created a substantial risk of death or serious bodily injury. 
The motorcycle went on the north side of the 2200 block of E Foothills Drive. As the officer arrived, occupants of the apartments had said the motorcycle had gone down the hill. Another officer found the motorcycle rider shortly after. The motorcycle had crashed approximately 15-20ft from a bedroom and missed the back door of a residence by approximately 10ft. 
The officer assisted in detaining the motorcycle rider, who was later identified as 18-year-old Indigo Collins. Indigo was placed under arrest and was transported to the Missoula County Detention Center. He is currently being charged with felony criminal endangerment and obstructing a peace officer. 
The information in this article was obtained from sources that are publicly viewable.
10 of Missoula's Most Infuriating Intersections
Ever found yourself at one of these intersections and wanted to scream? We feel you.
More From Newstalk KGVO 1290 AM & 98.3 FM