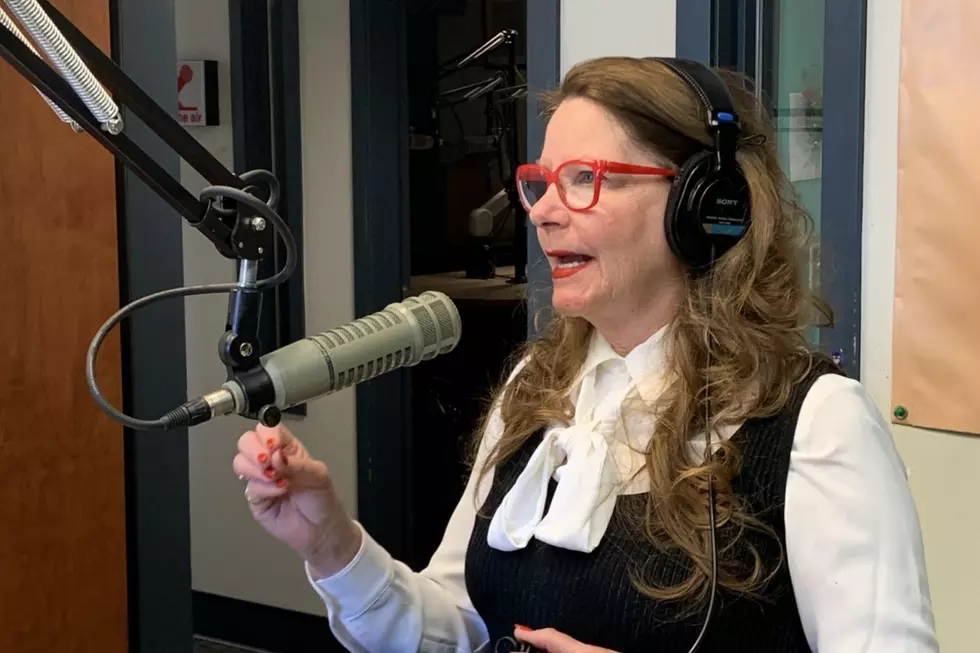 Montana Superintendent Talks Legislation, Sex Ed, and 'Furries'
Credit: Nick Chrestenson
Missoula, MT (KGVO-AM News) - Montana's Superintendent of Public Instruction Elsie Arntzen visited the KGVO studios on Tuesday to promote her appearance later that afternoon in Stevensville on the topic 'Bridging the Communication between Schools and Families', as she prepares for Montana's 68th legislative session in January.
Arntzen on Sex Education and 'Furries'.
One of the questions from the KGVO audience referred to the introduction of gender studies and sexuality, which Arntzen said doesn't officially begin in Montana public schools until at least the sixth grade. The term 'furries' was also mentioned.
"We have the 'Furries' and we have all kinds of discussion about gender," began Arntzen. "In Montana, we only have two sexes. We only have a male and a female. We do not teach sex education until sixth grade, and that is by the Board of Public Education's rule that is the same as a statute as they are constitutional. So what is happening is that these schools are listening more to things that are outside of our state than following the rules, the statutes and the regulations."
(According to the vox.com website, a furry is someone with an interest in anthropomorphized animals — that is, animals who have been given human characteristics, like an ability to talk or walk on their hind legs. A 2014 survey found that tails are the most commonly owned fur-suit component.)
Arntzen Referred to Senate Bill 99 Passed in the 2021 Session
On the matter of sex education, Arntzen said state law is specific as to when sex education may be taught in Montana public schools.
"Senate Bill 99, which is now law, says that you need to have 48 hours before any kind of sexual instruction is happening," she said. "Well, sometimes school districts when school doors open said, 'Well, we're just going to blanket everybody with this sexual education, sexual orientation and gender is going to be taught this school year'. Well, that's not what the law said."
Arntzen was also asked about the power and authority of local school boards, and the possibility that school board elections might better be held as part of the general election where more Montanans would be able to vote on candidates.
"The responsibility lies with our locally elected trustees," she said. "They have that constitutional authority. They are the ones that direct it. So one of the things that we're looking for this next session is to move that school board election to the general election, rather than 5 percent of Montanans voting on a very important election with a very large budget, to have them move to where we have 62 percent of Montanans vote, and it would go through the Secretary of State's office and the county rather than having it been burdened on to our school clerks."
Arntzen is Meeting with Parents, School Officials and Legislators
One caller asked about security at the state's smaller schools, where budgets don't allow for school resource officers. Arntzen said she would welcome help from any and all law enforcement agencies to provide security for the state's public schools.
"I have 51 school resource officers across our state, and I have 828 schools," she said. "So I have a deficit of law enforcement, whether they're Highway Patrol, whether they are anyone, even National Guard, to come into our public school system. It's exceedingly important that we honor that service by recognizing them. Not just an elementary not in a career setting. You know, once a year that happens, (law enforcement appreciation) but every time to keep our children safe."
Arntzen is traveling throughout the state to have conversations with parents, school administrators and local legislators as she prepares for the upcoming legislative session in January.
Montana Grizzlies 2022 Regular Season Recap
The University of Montana Grizzlies had a rollercoaster of a regular season. Here is what that journey looked like.
2022 Montana Griz Homecoming Parade
Missoula, MT - A collection of floats, banners, pageantry and fun during the 2022 University of Montana Homecoming Parade, the 1st in two years.
More From Newstalk KGVO 1290 AM & 98.3 FM