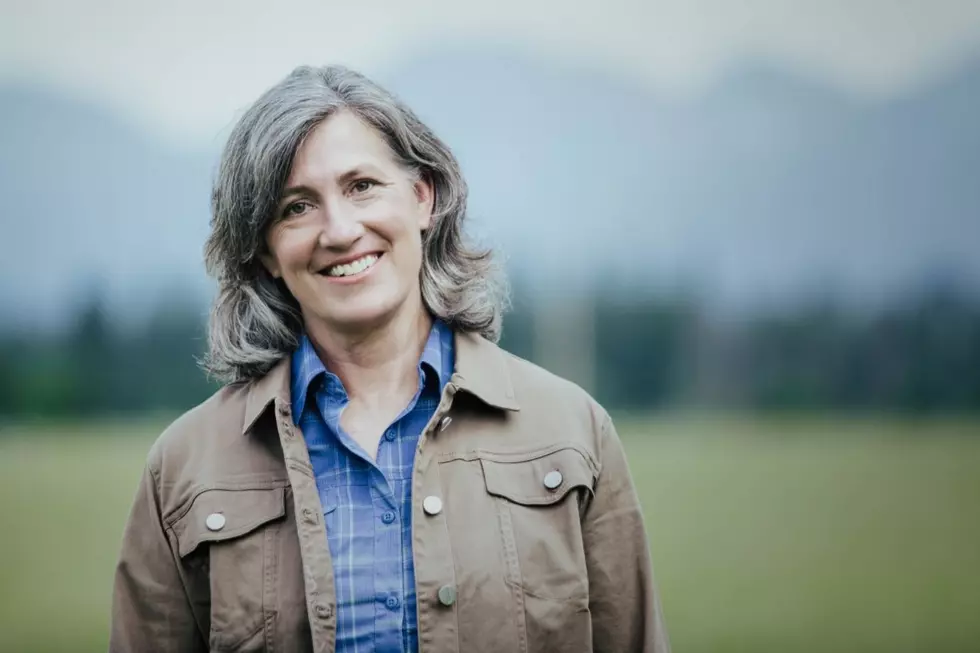 Monica Tranel Slams Roe v. Wade Decision and Ryan Zinke
Credit: Monica Tranel
Western District Democratic Congressional Candidate Monica Tranel appeared on the KGVO Talk Back show this week and took questions from the audience on a variety of topics, including the U.S. Supreme Court's reversal of the Roe v Wade decision.
Tranel said there are a number of topics associated with the issue of abortion, including the lack of public funding for contraception.
"If we want it to reduce unwanted pregnancies and reduce abortions, we know how to do that," said Tranel. Does anybody in your studio know how much it costs to go on the pill or to be on birth control? Well, it's 50 bucks a month, and that's a lot if you're paying for it out of pocket. If you have insurance, that's great because you can get it covered, but you have to get a prescription to go see a doctor."
Tranel responded to a study of how much it costs in the U.S. to raise a child to the age of 18 and asked how the government is responding to the high cost of child care.
"This is really about putting the squeeze on working families and making it harder for working families to support the kids they have," she said. "I think we need to talk about it in those terms and look at what's been happening for supporting working families and making it possible for folks to avoid getting pregnant, because one thing I know, and correct me if I'm wrong on that, but it takes a man to be there, too, right?"
Tranel got on the stump and explained why she's running for the seat against Ryan Zinke in the November general election.
"I'm running for this seat because the Montana that I grew up I, that I love and I know and I believe with all my heart to exist is where we talk to each other, we trust each other, we believe in each other, we help each other and that's the Montana and the communities that I want for my kids, and so that's why I'm running," she said.
She also referenced her Republican opponent Ryan Zinke's ties to California and his previous terms in Congress.
"This is my home," she said. "It's my only home. I don't have another one. I don't have a first home in Santa Barbara where I conveniently call it my first home because that's the cheaper place to pay taxes. I am so sick of Ryan's Zinke cheating us and quitting on us. Cheating every way he can to get himself rich. That is not the Montana way. That's not the Montana I grew up in and love."
According to Wikipedia, Tranel identified as a Republican when she ran for the Public Service Commission in 2005, but ran as a Democrat for the same position in 2020. She was defeated in both elections.
Tranel said she is looking forward to upcoming debates against Zinke as the campaigns continue.
WOW! Photos from the Newly Opened Missoula Airport
The wait is over and the new terminal at the Missoula Montana Airport opened June 8, 2022. Get a peek inside from the perspective of a passenger.
14 Destinations to Visit With Direct Flights From Missoula
Here's a list of places to visit (and things to do while you're there) with nonstop flights out of the Missoula Montana Airport.
20 Impressive Features at the New and Improved Missoula Airport
Missoula's new airport will include large windows for loved ones to watch planes depart and arrive, and the only escalator on this side of Montana! Plus, a keggerator system for the Coldsmoke Tavern.
More From Newstalk KGVO 1290 AM & 98.3 FM