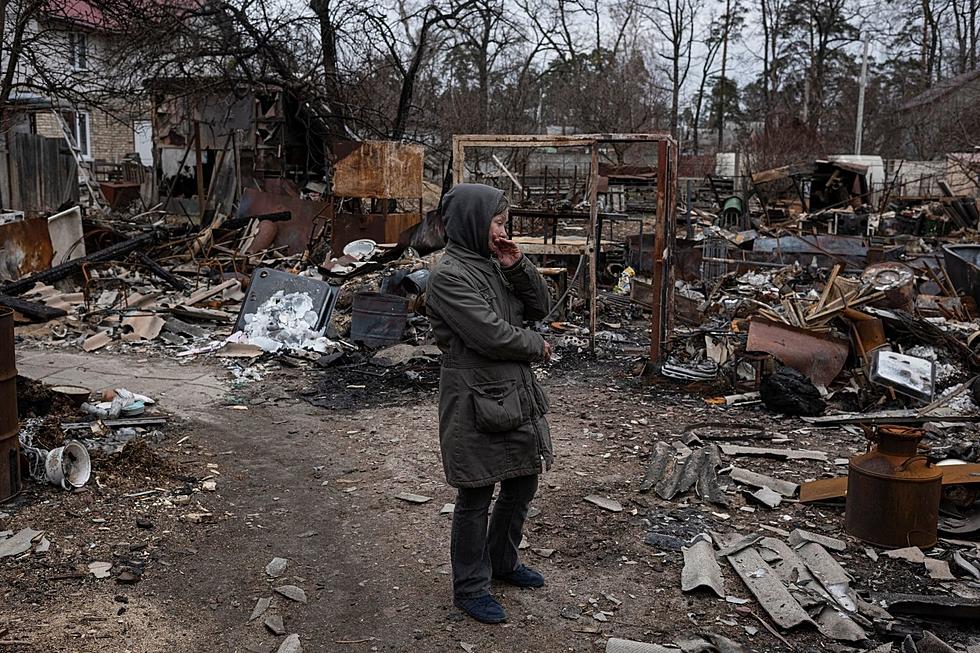 Missoula Professor Describes Russian War Atrocities in Ukraine
Credit: Alexey Furman/Getty Images
On a special edition of KGVO's Talk Back show called 'Global Hot Spots', University of Montana Professor Mehrdad Kia described what Ukrainian forces uncovered after regaining ground in Kiev, Ukraine's capital city.
"As Ukrainian forces are moving in, they are realizing what had happened during the Russian occupation of these towns," said Kia. "And of course they are now discovering a large number of bodies, in which most of the bodies had their hands tied behind their backs, and they have all been murdered. Some women have been raped."
Kia said Ukrainian forces have also discovered what they called mass graves of children.
"There are also many children," he said. "In one case we have over 400 bodies. Apparently in one area in one town as they are moving into new positions, they are also discovering mass graves and that is bodies just thrown in a ditch-like setting."
Kia said the Russian government has denied any involvement in such wartime atrocities.
"Russia would never accept responsibility for this," he said. "So their immediate response has been that this is a setup. Ukrainians have committed these crimes and they have found it and they're blaming it on Russia and that Russian forces have not committed any crimes."
Kia said the discovery of such atrocities requires a powerful worldwide response.
"I think there will be some discussion in terms of how you define this mass murder," he said. "Some have used the word genocide, but whatever you call it, it is a heinous crime committed by Putin and his army and his intelligence forces. Clearly, this requires a major response."
Kia and fellow UM History Professor Michael Mayer present Global Hot Spots once a month on KGVO. The most recent episodes have all revolved around the Russian invasion of Ukraine.
Click here for details on special presentations at the University of Montana in following weeks dealing with issues related to Russia's invasion of Ukraine.
24 Closed Missoula Businesses We Wish We Could Bring Back
We asked Missoulians which of their favorite businesses that have closed down would they like to see make a triumphant return. Here's what they came up with.
28 Missoula Businesses That Opened, Changed Ownership, or Changed Location
Yes, there were quite a few Missoula businesses that have closed in the last two years. But what about the Missoula Businesses that opened?
24 Missoula Businesses That Have Closed in the Last Two Years
A large amount of Missoula businesses have closed over the last couple of years for a variety of different reasons. Retirement, COVID-19, changes in ownership.....here's a list of 24 businesses that we've lost.
More From Newstalk KGVO 1290 AM & 98.3 FM