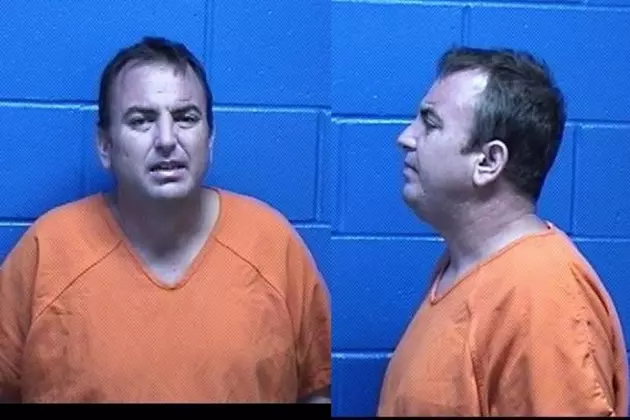 Missoula Police Arrest Man for Robbing Stockman Bank on West Broadway
Photo Courtesy of the Missoula Jail
At around 3:00 p.m. on Tuesday, a Missoula Police officer responded to the Stockman Bank on West Broadway regarding reports that a male entered the bank, asked for cash, and then fled the scene in a silver car. Police Public Information Officer Lydia Arnold explains.
"Officers conducted an initial investigation and detectives were called to the scene for continued investigation," Arnold said. "During the incident, no person was injured. Based on the initial investigation, officers were provided a detailed description and partial vehicle license plate. Officers were also provided with a very clear description of the suspect male."
An officer spoke with a security guard who described the suspect and the vehicle. The license plate and description were a close match to a vehicle owned by Charles Weber.
"Deputies with the Missoula County Sheriff's Office assisted in the investigation and located the suspect, 36-year-old Charles Weber, and took him into custody," Arnold said. "Missoula Police Officers responded to the location where the suspect was taken into custody and continued their investigation. The Missoula Police Department transported Weber to the Missoula County Jail."
An officer spoke with the bank teller who was involved in the incident. According to the teller, Weber said, "give me $2,000 cash." The teller asked Weber if he had an account at the bank and Weber just glared at him. The teller then counted out $2,000 in cash. While keeping one arm hidden by his side behind the counter, Weber stuck his other arm under the plexiglass barrier and took the cash. Weber then left the bank and got into his vehicle before driving away.
The teller explained that he felt like he had to give Weber the money. He was concerned that Weber might have hurt him if he said no. The teller said he couldn't be sure whether Weber had a weapon or not because he kept one hand hidden from view during the entire encounter.
Weber was quickly found at Motel 6 on Highway 93 North. During the drive to jail, Weber said, "I made the grand decision to rob a bank today." Weber, however, told other officers that he did not have "any weapons" and "all I did was tell them to give me the money." Weber was charged with one count of felony robbery.
KEEP READING: See states hit hardest by COVID-19's impact on tourism
KEEP READING: See 25 natural ways to boost your immune system
More From Newstalk KGVO 1290 AM & 98.3 FM