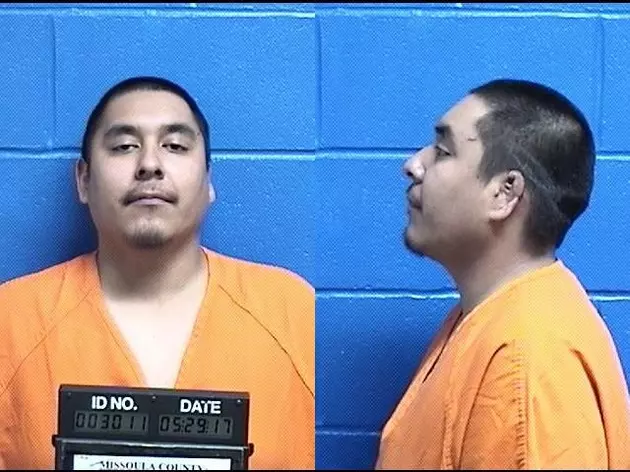 Missoula Police Arrest Man For Reportedly Strangling His Girlfriend When She Was Trying To Sleep
Photo Courtesy of Missoula Jail
Early Monday morning, Missoula Police were called to a residence in the 1900 block of South 3rd Street where a woman claimed she was strangled. Police Public Information Officer Travis Welsh explains.
"Upon their arrival, they did make contact with the 23-year-old victim who reported that her live-in intimate partner had been in a disturbance with her that resulted in him grasping her by the throat and eliminating her ability to breath," said Welsh. "The male was identified as 28-year-old Daniel Boggess."
According to Welsh, the victim reported that she was lying in bed and trying to go to sleep when the incident occurred.
"Mr. Boggess had some type of issue that hadn't been resolved and he became agitated and angry and soon began attempting to strangle the victim by placing both hands on her throat," Welsh said. "When she had the opportunity she bit down on Boggess' finger, which appeared to have helped get him to release her."
Welsh says the victim had some slight redness around the base of her throat and the top of her chest, but she declined medical attention. Boggess received a felony assault charge for the severity of the incident.