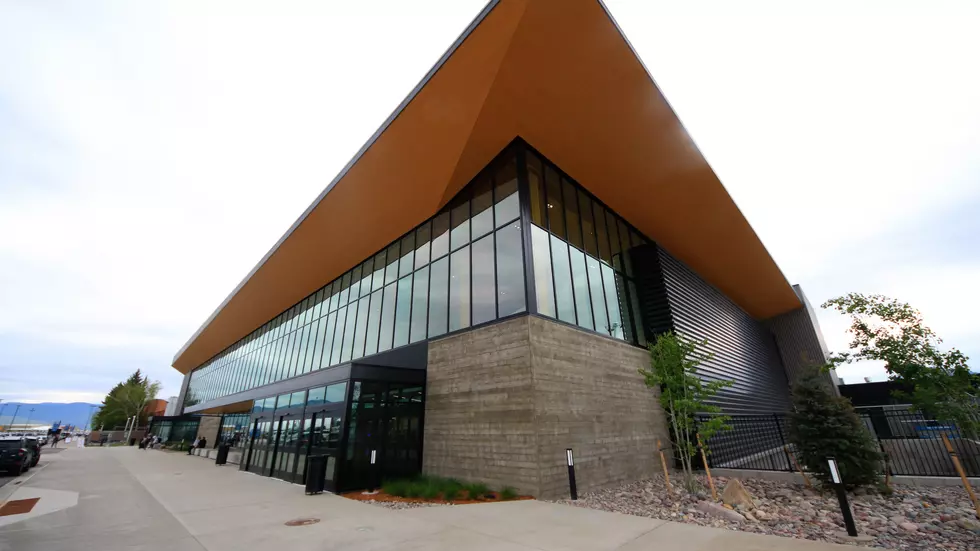 Missoula Montana Airport Says 2023 Should be a 'Record' Year
The new Missoula terminal opened last May- Dennis Bragg photo
Missoula, MT (KGVO-AM News) - The popular new 'Missoula ECON 101' Talk Back program featured the newly expanded Missoula Montana Airport, with guests Grant Kier, CEO of the Missoula Economic Partnership, Missoula Montana Airport Director Brian Ellestad, and Greg Atkin with Ailevon Pacific Aviation Consulting.
Kier addressed the essential part the Missoula Montana airport plays in the area's overall economy.
Missoula Econ 101 Addressed the Expanding Missoula Montana Airport
"From our perspective, air service in Missoula is critically important to our economy," began Kier. "I think your listeners probably share my belief that Western Montana is the center of the universe, but it turns out the center of our universe is pretty far from other places, and so for our economy to function well, it really is important that the businesses that operate here have the ability to send their services across the country and across the world."
Ellestad said the new terminal has been an essential addition to the airport and the Missoula traveling community, but the second new terminal construction project is already underway.
Airport Director said the New Terminal is a $42 Million Project
"That's a $42 million project, and that really gets us to where we need to be, which will include a permanent baggage claim," he said. "So right now we delayed bathrooms and operation offices so that'll be to carousel baggage claim; we'll get the car rentals back into the building and then there will also be more parking positions for aircraft."
Ellestad said summer travel is going well and could even set a new record for passengers served at the airport.
"We're pretty much on par with 2019," he said. "Up until, I'd say through May, June, July, we've kind of hit the accelerator and I think for June, I'm guessing we'll be up by eight to ten percent. This month we have 26 percent more seats than we had last year. So it should be a record year. Leisure travelers are increasing and I think the industry actually had its busiest day on June 30 as an industry in the US."
Airline Consultant Addresses the need for more Air Traffic Controllers
Atkin spoke about the challenges currently facing the U.S. airline industry as a whole, mainly the need for more trained personnel.
"The airlines have gotten a lot more aggressive in creating partnerships with schools and universities and training programs to help feed that piece," said Atkin. "I think the piece that's still working through those processes is the air traffic controllers. That phase of it is important because the airlines don't directly hire air traffic controllers; they're not as involved in that, but I think it's something that they are going to be more involved. It remains to be seen exactly what form that will take, but it's something we'll hear more about in the coming years."
Ellestad acknowledged the parking problems many travelers face and said the airport is working as fast as it can to increase the parking capacity as quickly as possible.
20 Impressive Features at the New and Improved Missoula Airport
Missoula's new airport will include large windows for loved ones to watch planes depart and arrive, and the only escalator on this side of Montana! Plus, a keggerator system for the Coldsmoke Tavern.
More From Newstalk KGVO 1290 AM & 98.3 FM