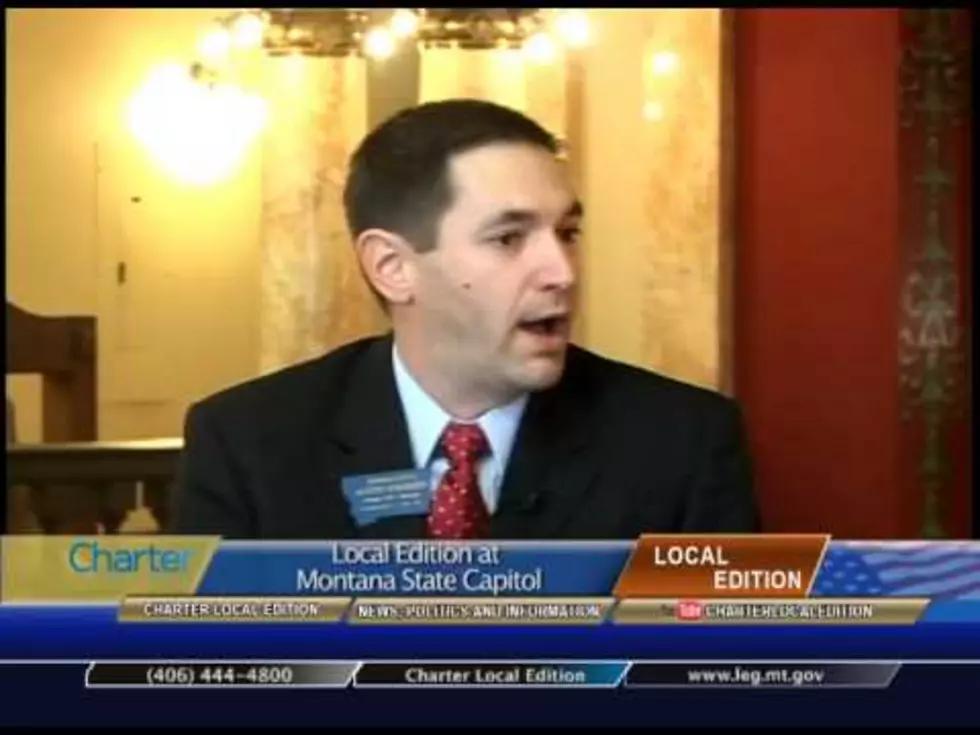 Missoula Gun Registration Ordinance Now Before Attorney General
Austin Knudsen
The controversial gun registration ordinance recently passed by the Missoula City Council is now before the Montana Attorney General for review.
Department of Justice spokesman John Barnes said Speaker of the Montana House Austin Knudsen has presented a request for Attorney General Fox. He said there is a specific process for the attorney general to consider such a matter.
"We did receive speaker Knudsen's request on Monday," Barnes said. "Since Monday was a state holiday, it didn't get to his office until Tuesday. The letter came with a legal memorandum which is supposed to accompany such a request, so that memorandum and request are currently under review. All requests that come in are reviewed to determine if they meet statutory and procedural guidelines."
Barnes said the next step is for the Attorney General to contact the speaker.
"If the Attorney General accepts the request, he will notify Speaker Knudsen in writing," he said. "Per state law, if the request is accepted, the office then has three months from the date of acceptance in which to issue an opinion."
In a recent story on KGVO, Jon King reported that speaker Knudsen considers the ordinance a challenge to the Second Amendment of the U.S. Constitution.
Knudsen says he has been concerned with Missoula's proposed ordinance for over a year, and that the issue may come up in the next legislative session.
"The Second amendment and Firearms are a very big deal to me personally and I think that this is an important issue," Knudsen said. "Any time you start messing with people's Second Amendment rights, not only under thee Second Amendment to the U.S. Constitution, but also under the Montana Constitution, people have the right to keep and bear arms…when you start messing with that, people get upset. I think there is definitely a possibility that the legislature could do something."
Fox has already issued the following statement regarding the ordinance.
"Contrary to the opinion of the City Attorney, whom I respect, I believe that Missoula's proposed gun control ordinance is prohibited by state law and likely violates our constitutional right to keep and bear arms."
More From Newstalk KGVO 1290 AM & 98.3 FM