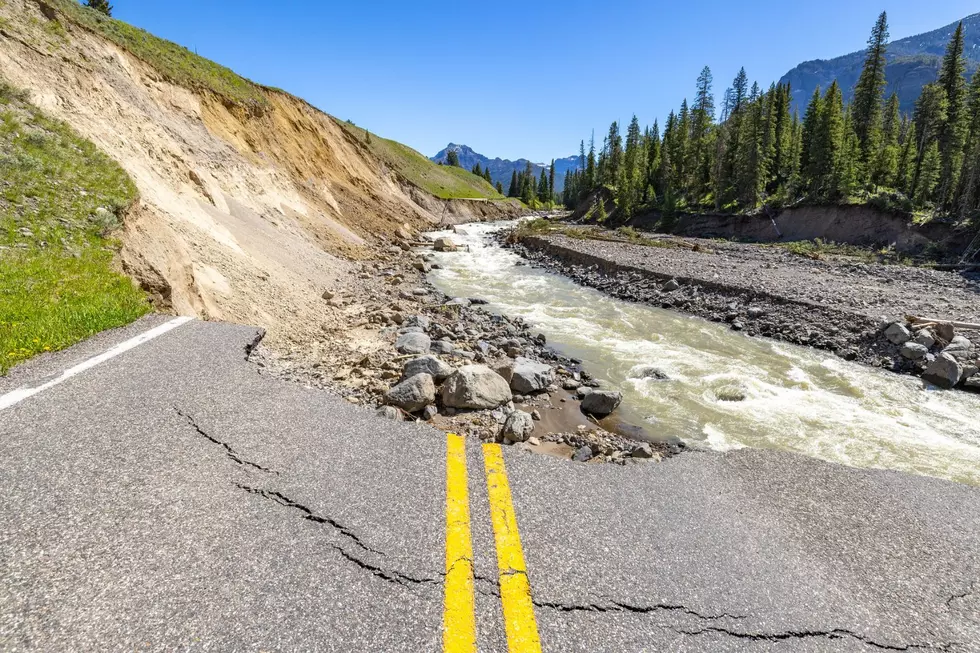 Missoula Emergency Team Recounts Yellowstone Park Flood Response
nps.gov via Flickr
Just hours after the floods in southeastern Montana washed out roads and bridges, destroyed homes and farms, and closed Yellowstone National Park last month, a crew of 10 from the Missoula County Office of Emergency Management was on the road to help with the response.
KGVO News reached out to Ken Parks, Deputy Director of the Missoula County Office of Emergency Management, who headed the team, and described the makeup of the team that served in the area from June 13 to 26.
"Our team is well versed in managing some of these disaster scenarios, and when they called us up to come down to the flooding they were looking for a full team," said Parks. "So a full team consists of an Incident Commander, Public Information Officer, a Safety Officer, a Logistics Section Chief, and Operations Section Chief, a Finance Section Chief, and a Plan Section Chief. Our goal when we get there is just try to bring in some order to the chaos."
Parks described what his team encountered when they arrived in the stricken area.
"It was just heart-wrenching to see the entire street in Red Lodge taken out," he said. "All of the homes and farms were flooded. All of the bridges were out. Did you know that the National Guard did 84 air rescues while we were there, for people who were stranded because of the bridges that were washed out and they couldn't get back? The Red Cross came and the Salvation Army came and they set up shelters and feeding stations."
Parks was asked what he and his team learned during their time in the flood-ravaged area.
"Some of the things we learned were about coordination with FEMA and coordination with local agencies, the DEQ and the floodplain managers and trying to get a good picture for the public because the public wants answers," he said. "You know, what's my future look like? A week goes by and they start to get really nervous, and so we're trying to do the coordination of these outside entities and getting FEMA in there with boots on the ground and get some answers for these people as to what kind of help is going to be waiting for them out there, and what the next month, two months or three months look like for them."
Parks said the cleanup and restoration for private homes and land owners will take months and perhaps years due to the tragic flood damage.
LOOK: Historic 2022 Flooding in Southern Montana Not Soon to Be Forgotten
Widespread flooding wiped out roads, bridges, buildings, and powerlines throughout riverside communities from Yellowstone National Park and Paradise Valley to Red Lodge. The Yellowstone River winding through Billings crested Tuesday, June 14, 2022. At 11:30 a.m. the National Weather Service in Billings reported the river rose above flood stage and was forecasted to hit 14.7 feet, nearly hitting the 15-foot record set in 1997.
WOW! Photos from the Newly Opened Missoula Airport
The wait is over and the new terminal at the Missoula Montana Airport opened June 8, 2022. Get a peek inside from the perspective of a passenger.
LOOK: Photos of Montana's Own 'Earthship'
A new Airbnb in Big Sky, Montana gives you the chance to have a totally off-grid experience.
More From Newstalk KGVO 1290 AM & 98.3 FM