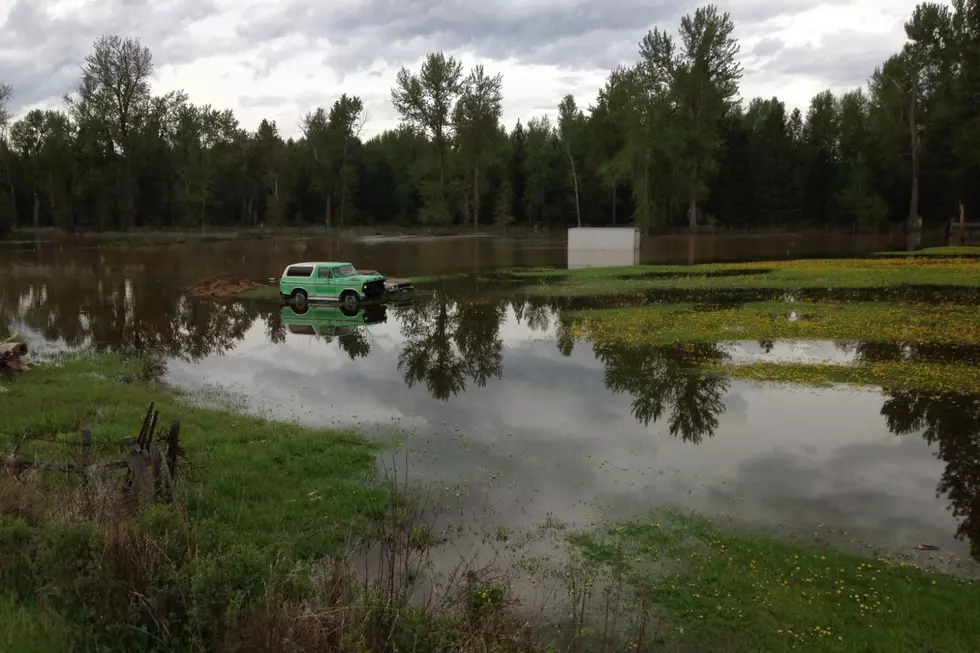 Missoula Emergency Management Urges Flood Preparation
Credit: Peter Christian
Missoula has had some very serious floods in the past few years, specifically in 2018, and the Missoula Office of Emergency Management wants to make the community aware of possible minor flooding as the weather warms this spring.
KGVO News spoke with Adriane Beck, Director of the Missoula Office of Emergency Management on Friday, who provided necessary information when the rivers begin to rise.
"We're continuing to monitor the Clark Fork River, the Bitterroot River and obviously any of our tributary streams, but really we're looking at that snowpack and this cold spring that we've had just isn't releasing a whole lot of snow just yet," began Director Beck. "We still continue to have quite a bit of snowpack up in the mountains that could impact our rivers all depending on how warm it gets, how quickly those temperatures rise and how long they stay above freezing."
Families who live in flood prone areas are well aware of the precautions that are needed each spring, and Beck addressed those concerns.
"What we really want to do is to encourage those individuals that are historically impacted by spring floods and spring runoff to begin paying attention now," she said. "As we head into late May and early June we do expect that those temperatures will start to come up and that snow will start to melt and impact the rivers. While we're not expecting anything on the on the scale that we've seen like in 2018, we still just want people to be aware and be prepared."
Beck was more specific about the neighborhoods that are the most prone to flooding.
"We continue to see localized flooding in the Orchard Homes area specifically at the end of Tower Street and the city Tower open space, as well as homes that are on Channel drive and Kehrwald Drive," she said. "In anticipation of that, we have again made sand and sandbags available for public use. That pile is located out at Fort Missoula where it has historically been in the past. It's a self serve situation where individuals can come and fill their sandbags and take them back to their property to protect their homes."
One aspect of living in a flood prone area is the temptation of driving through the flooded area. Beck advises against it.
"We'd never encourage anyone to drive through floodwaters, primarily because as the as the area becomes flooded that is not historically part of the river channel," she said. "It's constantly changing under there. So what you may think is a road could have been washed away and what looks to be only a small amount of water, it could be deceptively deep, and it doesn't take very much water to move a vehicle. As the saying goes, 'Turn Around, Don't Drown', but be very cautious when in and around flood water."
Beck also reminded homeowners that flood insurance must be in place a full 30 days before flood waters reach their property.
10 Businesses That Should Open a Location in Missoula
We asked, and you answered, and then we brainstormed a little bit too. Here are 10 businesses that we think should open a location in Missoula, Montana.
Popular Downtown Missoula Bars For Sale
See photos of the iconic Missoula bars The Badlander, Locals Only, The Golden Rose, and Three in the Side. The businesses were
listed for sale
with an asking price of $3,200,000.
20 Montana Distilleries You Have to Visit
The Montana distillery scene is certainly taking off, and with the access to local ingredients, you can feel good about supporting these establishments all across the state. Here are 20 distilleries that are worth a visit.
More From Newstalk KGVO 1290 AM & 98.3 FM