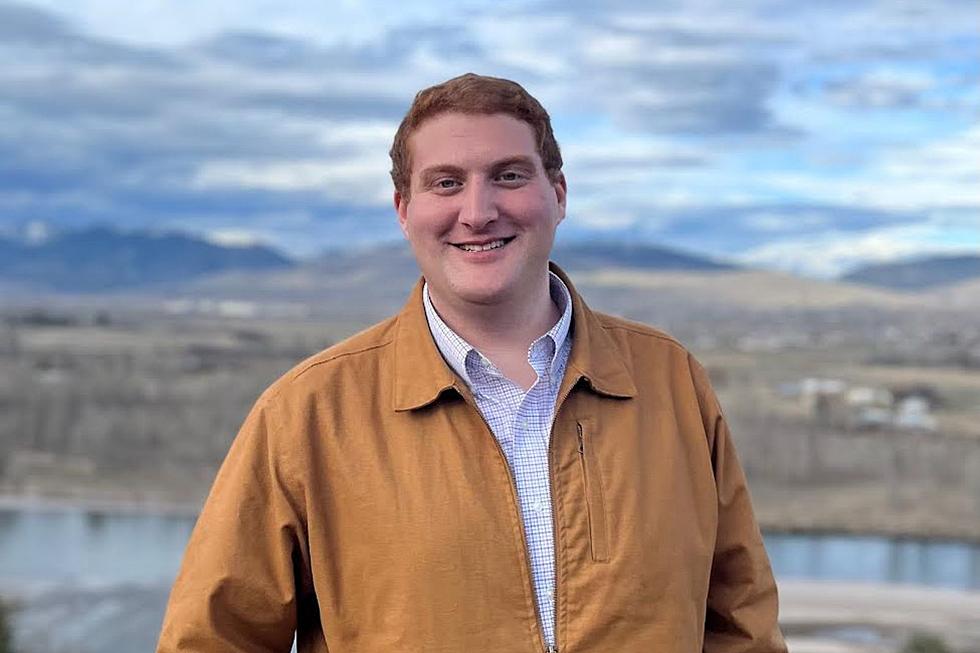 Missoula Democratic Lawmaker Recaps the 2023 Legislative Session
Credit: Jonathan Karlen
Missoula, MT (KGVO-AM News) - Democratic House District 96 Representative Jonathan Karlen was on the Monday Talk Back show to look back at the 68th Session of the Montana Legislature and provide his perspective on being a member of what he termed a 'super-minority' in 2023.
Karlen Know he would be in the 'Super Minority' in This Session
"Coming into the session being in a super minority, I mean, I really didn't know what to expect," began Karlen. "I think that this session was a mix of wins and losses. There's some work that we got done that I'm really proud of and that I think both parties can be really proud of. Of course, there were some disappointments. There were issues that I campaigned on that I heard from Montanans about; issues like property taxes, housing, and childcare that I think we could have done so much more to address, and so it was a big mix."
Karlen said he went into the legislative session knowing that he would have to craft some bipartisan support for any of the bills he planned to present.
Whatever Bills he Wanted to Propose he Would Need GOP Help
"Being in the minority, obviously I can't get any bills passed unless I work with Republicans, and conversely, Republicans are able to pass legislation without working with Democrats," he said. "However, what I've really enjoyed is that there are enough moderates that realize that you get better ideas when both sides work together, and we all bring different perspectives. I always appreciate the fact that representatives from rural eastern Montana would bring up issues that I didn't even think of, and so I found that there were enough legislators that were willing to work together to kind of counteract some of the legislators that were less interested in bipartisan work."
Affordable housing was a huge topic in this session, and Karlen was able to work with a number of other lawmakers to get meaningful legislation passed.
I worked with George Nikolakakos, a freshman Republican out of Great Falls, and he actually owns mobile home parks," he said. "We worked together on a pretty big bill that really strengthens rights for residents. Now, it's not rent control, right? So we can't prevent rents from going up, but what we can do is make sure residents have an adequate notification, so at least we don't see predatory activity when it comes to making park rules, or if there's a change in land use in the works that residents know about that ahead of time. We also make sure that landlords don't interfere in a hostile manner in resident association meetings."
His Bill to Lower Property Taxes on Those With a Fixed Income Died
Karlen also described a bill he sponsored that would have helped those on a fixed income better afford to pay their property taxes.
"The way I see it is that if you're on a fixed income, what you need is stability, so what this bill said is that if your property tax bill surpasses X percent of your income, we're going to give you a tax credit to make up the difference," he said. "That would allow somebody on a fixed income, for example, to say that even in five years they can be guaranteed that their property taxes are never going to exceed a certain portion of their income. So I did bring in that bill; it got out of the tax committee, so that had bipartisan support but then it died on the House floor."
Karlen said he is already beginning to work on bills for the next legislative session in 2025.
If You Need to Relax, Here's What Montanans Recommend
Sure people come to Montana to relax, but what do Montanans do to relax? Here are a few suggestions:
Missoula Businesses Where You'll Feel Like Family
Whether you're visiting or living in Missoula, you want to go where you'll feel welcome. There are the places that Missoulians recommend to go to feel like you're family.
More From Newstalk KGVO 1290 AM & 98.3 FM