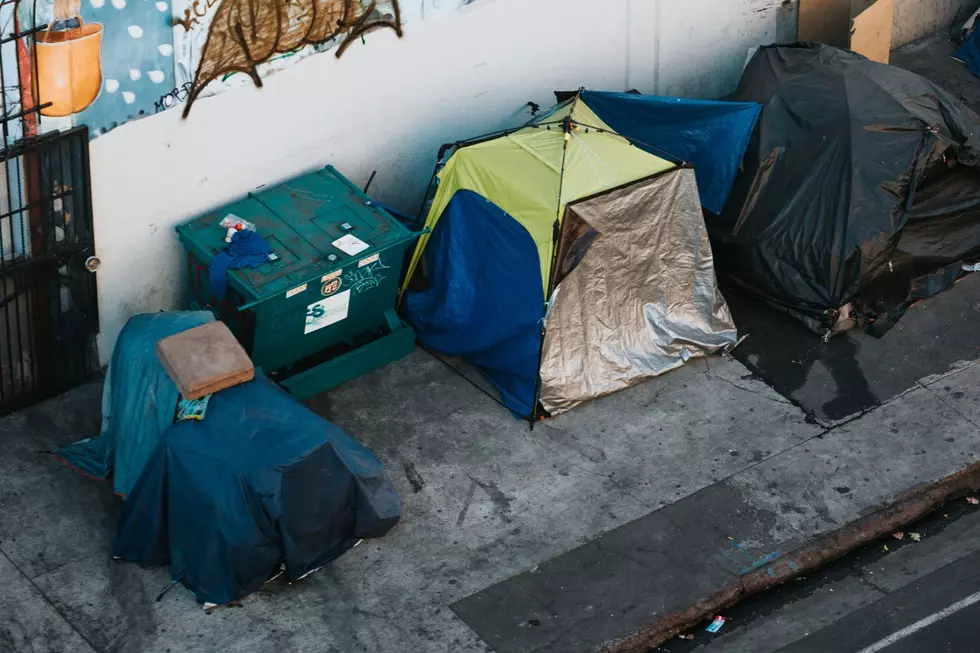 Missoula County Spent $1.5 Million to Help the Homeless in 2022
Photo by Nathan Dumlao on Unsplash
Missoula, MT (KGVO-AM News) - On a recent KGVO Talk Back program, one listener asked to know the exact amount of money spent in 2022 to help the homeless in Missoula City and County.
KGVO News reached out to Missoula County Commissioner Josh Slotnick, who tasked Communications Manager Allison Franz to research the number.
About $1.5 Million Mostly Federal Dollars spent on the Homeless in 2022
Franz wrote: 'Missoula County has spent approximately $1.5 million on services and programs related to helping folks experiencing homelessness this fiscal year, with the lion's share of that going toward building out the soon-to-be relocated Temporary Safe Outdoor Space. Funding for that, as well as the Emergency Winter Shelter and Authorized Camping Site, came from the federal American Rescue Plan Act, not local tax dollars. The $1.5 million figure also includes funding from the Community Assistance Fund, which supports organizations like the Salvation Army and the Poverello Center that provide basic needs assistance to at-risk populations in Missoula County. The CAF is funded with property taxes.
With the Federal Money Spent, Now What?
After receiving the information, KGVO spoke to Commissioner Slotnick about what will happen now that the one-time federal funds have been expended.
"That came from the federal government," said Slotnick. "Most of this money is not the kind of thing where we would be spending it repeatedly, so we put resources into creating the Temporary Safe Outdoor Space, which will be in existence for a while. So that money it's not like 'oh, now we're going to have to come up with ways to find that $1.5 million again'."
Slotnick confirmed that the hard-sided shelters are being erected in their new location as this story is being published, which means the temporary tent shelters will be dismantled and the space eventually returned to the private owners.
"A bunch of that was used to set up the Temporary Safe Outdoor Space and permanent shelters, which will be next to the Trinity Housing Development near the corner of Mullan and Broadway," he said. "The buildings were under construction yesterday and the day before over at Public Works and then they're being hauled over. Those (were paid for with) federal ARPA (American Rescue Plan Act) money, not money that we need to seek from another source next year."
Will Missoula Respond to Help the Homeless without Government Money?
Slotnick then stated the obvious, without ongoing federal funds, and with the failure of the Crisis Services Levy, the question remains about how Missoula itself will respond to the homeless in our city and county.
"You reached out with a question and we will do our very best to answer it," he said. "I really also appreciate what you said about whether the levy passed or failed in this case, obviously it failed, but the problem doesn't go away. And that's because the supply of people, the folks who are homeless are experiencing homelessness, that hasn't changed. We're on the receiving end, and unfortunately, that's just the way it is. We are basically attempting to make the situation better. It's no good for anybody. If we have people living on the street, it's not good for business owners, homeowners, people walking by, and especially no good for that (homeless) person."
Slotnick said the only solution he sees is that Missoula residents themselves give generously to local nonprofits that will help the homeless because they are not going away.
What will YOU do?
"If people have the means to make philanthropic donations to nonprofits who work on this issue, so places like the United Way or Hope Rescue Mission or Salvation Army, then that money can be spent getting people off the street and getting them into someplace better," he said. "That's good for the person but it's also good for those of us who are fortunate enough to have houses and high-functioning lives but don't want to be stepping over people in the street. So places like the Hope Rescue Mission, The Salvation Army, United Way, and the Poverello Center work every day.
In other words, without any more federal funds or local tax monies; it's on us now.
LOOKING BACK: Photos of Missoula and How It's Changed
Check out these photos of how Missoula has changed over the past decade.
Get to Know Missoula A to Z
All about Missoula, Montana.
More From Newstalk KGVO 1290 AM & 98.3 FM