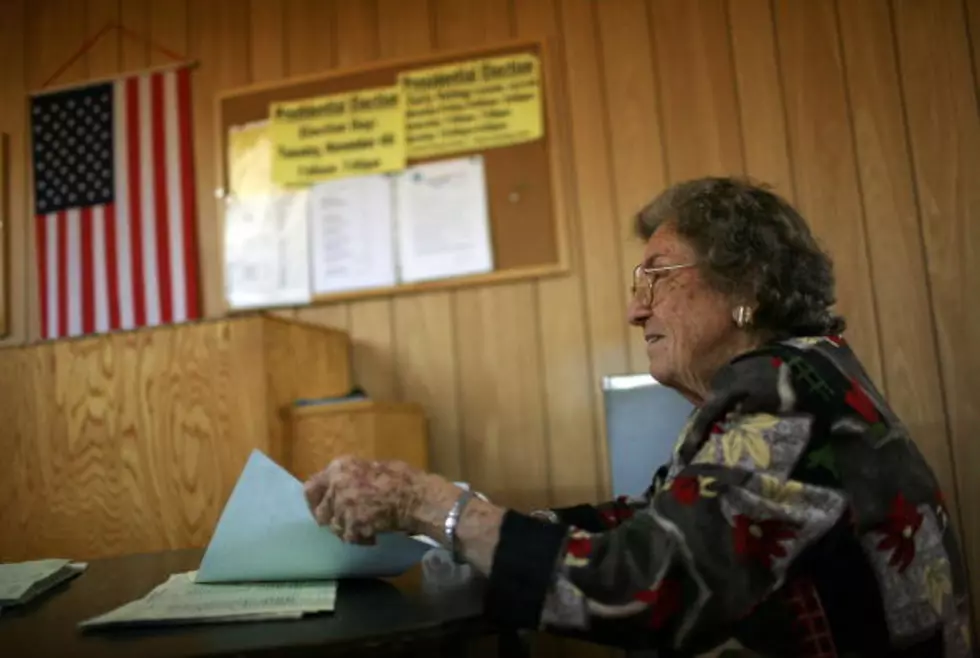 Missoula County Needs More Judges for November Election [AUDIO]
Photo by Tom Pennington/Getty Images
The 2014 general election is coming in November, and Missoula County officials are asking for more election judges to come forward for training.
Elections Assistant Mary Ann Lemons said at least 200 more workers are needed to successfully staff all the polling places.
"We have 29 different polling places for 58 different districts," Lemons said. "We need about 600 people to staff everything correctly. In the spring we trained about 400 workers, and we still need about 200 more. These are paid positions, and we need people to work on election day from six in the morning until about 8 at night, or we do offer split shifts, as well, from 6 a.m. to 1 p.m. and 1 p.m. to 8 p.m."
Lemons describes the different jobs that election workers are needed for.
"We need ballot judges, the people that hand out the ballots, register judges, people that check voters in and verify identities with drivers licenses," she said. "There are poll book judges, the people that actually write the ballots in the poll books, and then we need scanner judges and provision judges who reconcile any problems with people coming out of the polling places."
Lemons said there are five different training sessions in September.
"The sessions are on September 3rd, 4th and 5th, so right after Labor Day," she said. "It's about a three hour training course, and the training sessions take place at the elections headquarters at the Missoula County Fairgrounds."
County Elections Assistant Mary Ann Lemons
More From Newstalk KGVO 1290 AM & 98.3 FM